Implement SaaS into your business environment with our exceptional SaaS development solutions to increase efficiency of your business model.
With Oodles, reinvent your business with
SaaS application development
services. We help you place innovation at the heart of your business to empower you to move faster, scale faster, make informed and data-backed decisions, and reduce operational costs. We help you build an extension to your existing web property or a stand-alone app with robust process automation capabilities. Be future-ready, achieve scalability, and robust security with our saas solutions. Begin your journey to
#bethenext
.
Helping you grow your business with SaaS
Create your tomorrow today with SaaS Application Development and Consulting services powered by Oodles.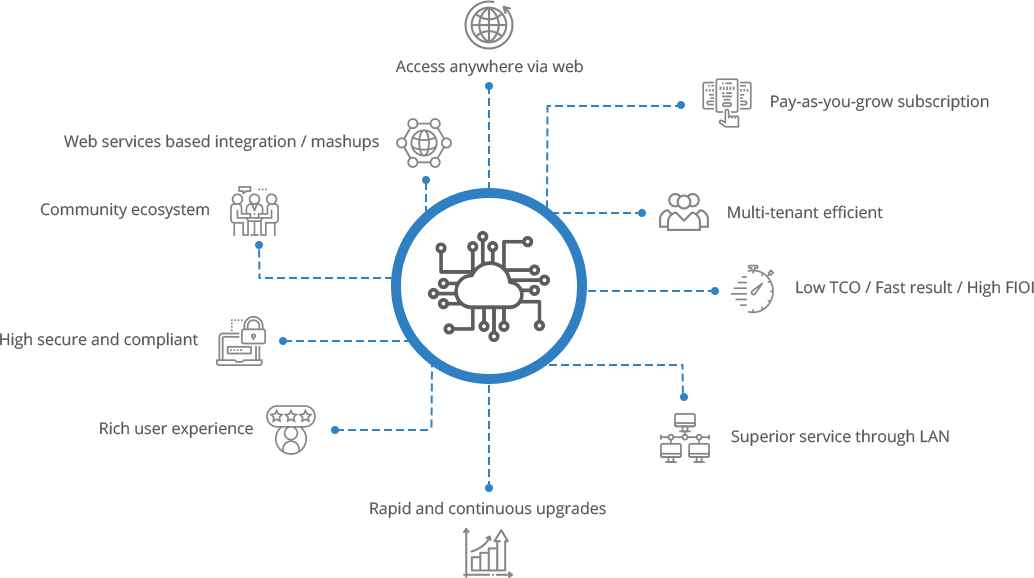 Access Anywhere via Web
Pay-As-You-Grow Subscription
Multi-Tenant Efficient
Low TCO/Fast Result/High FIOI
Superior Service Through LAN
Rapid And Continous Upgrades
Rich User Experience
High Secure And Compliant
Community Ecosystem
Web Services Based Integration/
Mashups
Discover our core SaaS services
We understand the core of your business and deliver end to end SaaS app development services.
SaaS Application Consulting and Development
We, being one of the leading
SaaS Application development companies,
help you plan and develop scalable, maintainable, and upgradeable SaaS application with the right architecture and technologies to hit the target market on time. Our technical and strategic assistance enables you to meet the roadmap plan, implement the right application, save time, resource, and cost.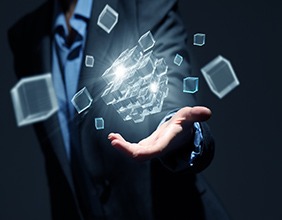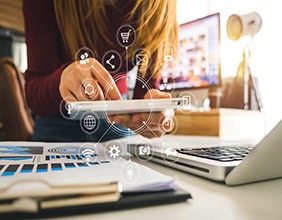 Mobile Application Development
As a strategic partner, we help you identify the right technologies and features, while our technical team helps you apply them in your SaaS business applications. Our expertise in developing APIs for mobile applications, wearables applications, STB and other devices helps you gain an edge over competition.
Multi Tenant Application Development
We implement the adept multitenant architecture for B2B-B2C to derive benefits for businesses, resellers (tenants), and customers through our service-based subscription model. We help you take advantage of centralized administration yet maintaining security, obtain optimal efficiency, performance, upgrades, and service support.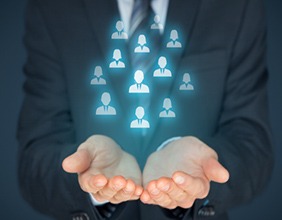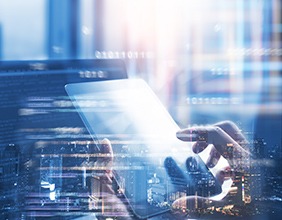 Microservices Application Development
We stand as the dependable partners for microservices architecture based easily maintainable and upgradable application development with zero downtime. We assist you in remodeling the work processes, reduce development complexity as your business changes, and keep your business in pace with the evolving technology.
Third Party APIs Integration
We enable you to integrate various third-party services to power up your mail campaigns, payment gateway, product filters, live chat, and other customer support features to reduce time to market and make the product functionally rich. Our experts help you meet your brand-specific requirements, resolve issues, enhance operations, understand customer behavior and thus increase sales and support.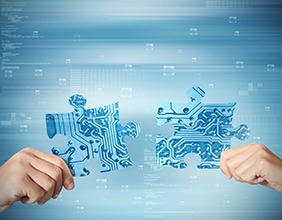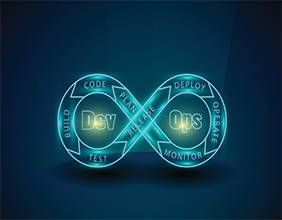 End to End DevOps
DevOps is critical for SaaS application where an application is deployed on solution provider's infrastructure used by the customers. We deploy end-to-end DevOps with Continuous Integration/Deployment and Monitoring Services. We add value to customers' application with our expertise in cloud services AWS, Google Cloud, Azure, and Bluemix.
Security and Compliances
Application security is the foremost requirement. We at Oodles offer best-in-class security solutions for
SaaS applications
with our native and third-party services such as Cloudflare. With best security practices, our experts analyze and implement data privacy and security which adhere to compliances like GDPR, HIPAA, among others.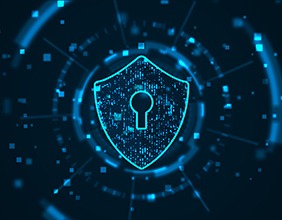 Gain competitive advantage with Oodles
Enhance your business in the cloud with customer-centric, scalable, and future-ready
SaaS applications.
Simplified User Experience
We help in implementing research-based, engaging UI/UX for varied target audience to enhance the application usability, solve users' problems, and proactively engage with target users. We bring the necessary user stickiness by optimizing the SaaS user experience for reliability and security in B2B and B2C environment.
Simple and Intuitive
Responsive
Focused on Solving Problems
Easy to Use
Research Driven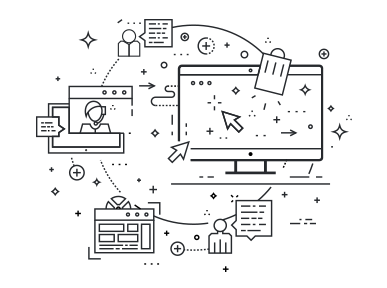 Streamlined Data Management
We offer assistance in analyzing the complex data and creating critical reports in lesser time by implementing the right database management. We ensure that it is unique to the business and runs efficiently. Our expertise in data visualization, big data, and reporting tools makes us the preferred development partner.
SQL and NoSQL Database
Delivering fully managed database service for your business
Reporting and Analytics
Transforming raw data into insights for informed decision-making
Data Visualization Solution
Making sense of data and converting it into interactive graphs and charts
Custom Data Management
Solving data management challenges with custom solutions
Data Warehouse Management
Extracting, transforming, loading, and managing data quickly and easily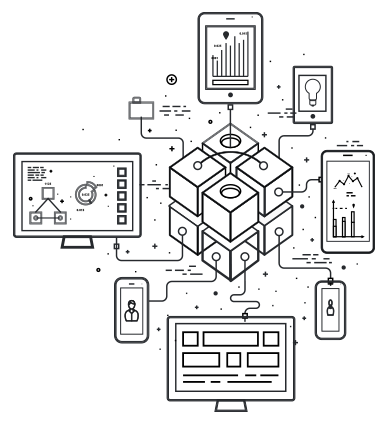 Cloud Services and Strategy
Our expertise in cloud consulting, architecture, and managed services such as Amazon Web Services, Google Cloud, Azure, Bluemix helps our customers in developing easily deployable, maintainable and, scalable SaaS application using benefits of various on-demand cloud services such as application monitoring, Function-as-a Service, Chatbot, and Database services.
Cloud Consultancy
Helping you choose the right cloud tools, platform, and architecture
Cloud Scaling
Scaling your business environment as per the business dynamics
Cloud Development
Helping you reduce development costs, achieve scale and speed with cloud-powered applications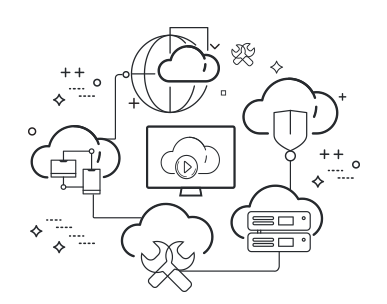 Robust SaaS Re-engineering and Optimization
It is crucial to implement SaaS business model and consistently maintain and optimize the app performance. Whether it is architectural changes or query optimization, we focus on the needs of the customers, visualize roadmaps, and re-architect as per the demand.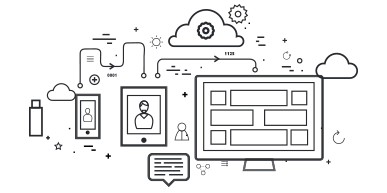 Intelligent Development
In the world of digital transformation, we make your business smart and automated while helping you deliver interactive customer service functions.
Recommendation Engine
Generating relevant product/services recommendations for customers based on their search/purchase behavior
Chatbot and Conversational AI
Staying available for customers 24*7*365 while reducing customer service costs with Alexa, Google Voice, and other service integrations
Automation
Adding efficiency by automating the processes and let your team focus on what matters most for your business
Intelligent Services
Leveraging data and analytics for continued improvement in your business processes