iOS App Development Services
Oodles Technologies provide all-inclusive, cost-effective mobile application development services. We help make the whole process of information access easy for our customers. Oodles deliver smooth and powerful iOS apps. The developers are here to help you build Java based as well as offshore mobile apps which enhances user interface.
iOS has completely revived the mobile industry, and captivated iOS device users worldwide. iOS is intelligently built to meet user's requirements and draw their interest. It is great in terms of features, high-end technology and user experience.
iOS is finely detailed system created for iPhones. iOS gives you liberty to use WiFi hotspot and iCloud on your iPad without configuration. It enhances productivity, improved data sharing and secure apps with each new release. You get charismatic features, and can increase the reach of the app content with the help of over 4,000 new APIs.
Why do you Need to Upgrade?
Improved security for apps and devices
Increased productivity
Apps and gaming updates
Internet Integration
Tool to optimize enterprise management
Enhanced media
Smoother multitasking
Fascinating text
Spotlight, Interactive Notifications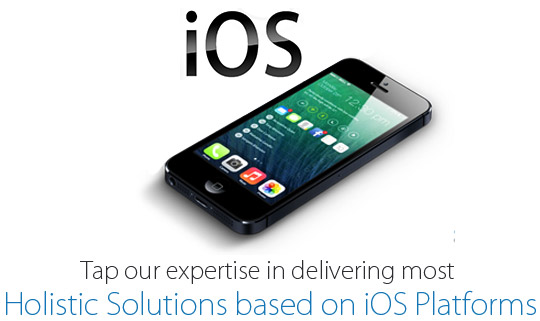 iOS apps with proper UX design
Scalable and high traffic apps
Apps to make better use of the native features
UX, UI, and design reviews
A review of your app's code
Our iOS based mobile application developers guide you and walk you through the fundamentals to better understand latest OS of Apple. We believe in providing quality solution to our customers, and our developers give you all the assistance you need throughout the project.
Want to work with us? Contact us or ask for a quote on the below given contact details. Our team of techies is always happy to help you.
Contact us
at
info@oodlestechnologies.com
Discover our related services
Services and solutions that work best with Mobile Application Development Services.
Strengthen your business capabilities with Oodles services