MEAN Stack Application Developers
Want to grow your business operations by building a mobile application? Looking MEAN Stack Application Development Company? Oodles Technologies is the right fit for your business. We nurtures some of the excellent MEAN Stack Application Developers who are well-versed with latest tools and technologies.
Wish to know how our MEAN Stack Application Developers can streamline your business? Let's connect.
What is MEAN Stack?
MEAN Stack is a powerful software package that provides requisite support for building all kinds of websites and web applications. It makes use of JavaScript-based technologies for building dynamic web apps and is also known as MEANJS where JS implies JavaScript.
MEAN Stack combines the four most powerful web development frameworks
MongoDB- Data is saved in binary JSON format which makes passing of data between client and server easy.
ExpressJS- Offers many robust feature to build single and multi-page applications.
AngularJS- Helps in fast and efficient front-end web development.
NodeJS- Used in building highly scalable and concurrent applications in very less time.
Common language for the entire application makes it versatile.
Full support for MVC pattern.
JSON is used for transferring data.
Extensive module library.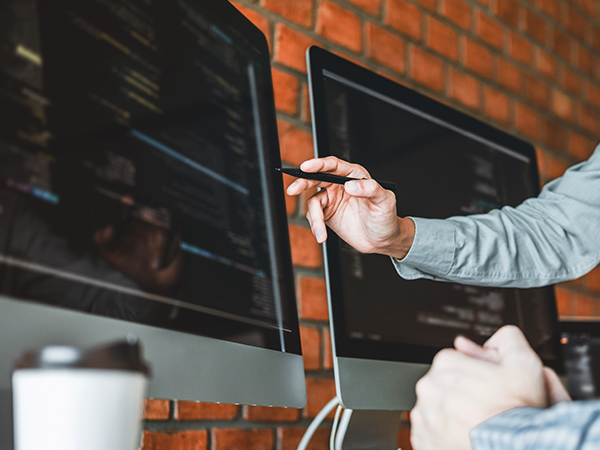 What Are The MEAN Stack Services That We Offer?
NodeJS Full Stack Development
Web Development using ExpressJS
MongoDB Development Services
Why Choose Our MEAN Stack Application Developers?
Oodles Technologies is a foremost Application & Software Development firm with excellence in creating high-octane apps for various platforms. We target to deliver the best-in-class app development services at the most competitive rates and boast a team of professional Mobile Application Experts that are well-versed in all aspects.
Over the years, we have gained extensive expertise in building high-responsive websites & platforms and follow proven-methodologies to gain maximum benefits. We boast a seasoned team of Web developers who are well-versed with latest tools & technologies and build innovative products with extraordinary performance. We have gained extensive experience in NodeJS application development solutionszWe follow a full 360-degrees approach and provide transparent solutions to our valuable clients throughout the development process. Nevertheless, we also offer post launch support and assistance to businesses so that they could seamlessly stay ahead of the trend.
Discover our related services
Services and solutions that work best with SaaS Application Development Services.
AR/VR/MR Application Development
SaaS Application Development
Wearables Application Development
Strengthen your business capabilities with Oodles services