Java Application Development Services
Are you searching for a web development company to help you offer outstanding Java Application development services? Get in touch with J2EE experts at Oodles Technologies. We are a popular Java Application Development Service providers, offering end-to-end Mobile Software & Application Development solutions to businesses worldwide.
Wish to avail our progressive Java Application Development Services for your devices? Let's get in touch.
Java has emerged as the most sought-after applications development language in India. Being a highly scalable language, Java is getting used in most of the sectors. It is an easy to use language which is useful in creating rich Java apps that can help refuel your business goals.
With the emerging demand and importance of mobile-based and web-based applications, Java is the bedrock for most of the networked apps and is contemplated as a language for scripting, making mobile apps, web-based content, games development, enterprise software, and can function on almost all the operating systems.
Assures a high-level security
Simple and easy to use
Provides a large amount of APIs and libraries
User-friendly Applications
Platform independent products
Our Java Application Development Services
Java/J2EE Application Development
Enterprise Java Development
Java Mobile Applications Development
Java CMS Development
Java migration and upgrade
Java Applet Development
Custom Java Application Development
Java Web Application Development Services
Java Web API Development
Java App QA and Testing
Java Maintenance and Support
Benefits of Applications Built On Java
Fast performance and high bandwidth benefit
Lightweight and secure web applications
Cost effective due to the open source structure
Short Development Cycle
Powerful development platform
Scalable and Easy to maintain
Extensible plugins development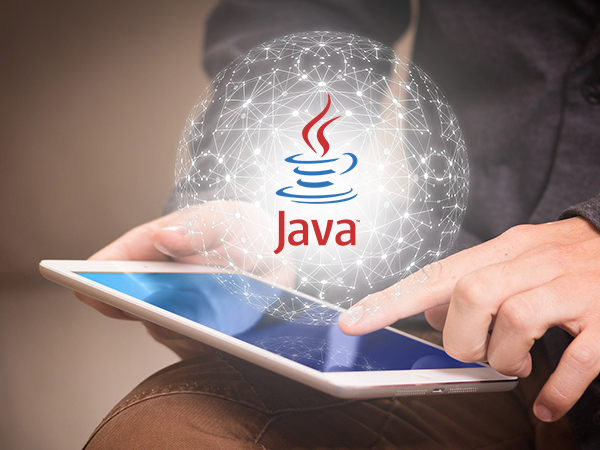 Why Choose Us For Java Application Development Services?
Oodles Technologies is the most sought after Java Development Company in the Indian subcontinent. It offers avant-garde and superlative Java Application Development Services to businesses across the globe. Our seasoned team of experts and professionals use Java to create robust mobile apps that are customer-centric and performance-oriented.
With a successful track record and a history of quality services delivered, we facilitate complete customer satisfaction with custom-built solutions that match all the requirements to perfection. Our developers understand the needs of every client and offer tailor-made and integrated Java Solutions.
Discover our related services
Services and solutions that work best with SaaS Application Development Services.
AR/VR/MR Application Development
SaaS Application Development
Wearables Application Development
Strengthen your business capabilities with Oodles services