Unlock the potential of your business with Oodles Technologies. Oodles Technologies offers a one-stop solution for Roku Streaming Services. We have our expertise in building world-class apps and channels for Roku Streaming Platform.
Wish to avail our progressive Online Video Services? Let's get in touch.
What Is Roku?
Roku Streaming Player provides an easy way to access real-time media and audio/video content in the form of channels.
These channels are developed by using a Roku specific language called BrightScript which happens to be the key language for Roku TV developers.
Roku Streaming Services provide an easy way to watch online video content directly on your TV screens.
Roku makes the streaming process simple and exciting by providing support for Smartphones and Tablets, thereby making them its streaming companions. This has been possible by using Roku Mobile Application which is meant for controlling and managing the Roku streaming directly through your Smartphone or Tablet. By doing so, you can access many features of the Roku OS easily and conveniently.
Why should you opt for Roku Streaming Services?
Access to multiple Internet TV Channels
Private TV Channels support
4K UHD Streaming with HDR imagery
Search across multiple content providers
Offers High Portability
Simple and Easy To Use
Energy Efficient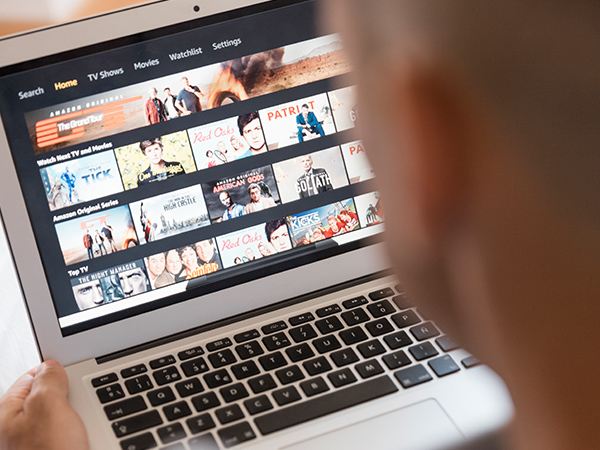 Why Choose Us For Your Roku Streaming Services?
Oodles Technologies is one of the most sought-after video streaming company in India. We have a passionate team of professionals that have a clear focus on providing best Video streaming services. They have hands-on experience in building high-quality channels and applications for the Roku streaming platform. We provide 24/7 support system to resolve your queries and provide the best solutions to your problems.
Our over-the-top [OTT] services range across sports management, entertainment, and media companies, health industry, content owners, and others. In addition to Roku, we also have an excellent record in providing streaming services for other similar streaming platforms like Apple TV and Amazon Fire TV.
We also have our expertise in Apple TV and Amazon Fire TV and additionally, we also work on Wowza, Kaltura, Red 5 and WebRTC for providing top-of-the-line video streaming services to our clients.
Discover our related services
Services and solutions that work best with OTT Video Solutions.
AR/VR/MR Application Development
SaaS Application Development
Wearables Application Development
Strengthen your business capabilities with Oodles services