HTML5 Development Services
Oodles Technologies is a prominent HTML5 Web & Mobile Application Development company that specializes in rendering innovative and out-of-box apps that harness the potential of cutting-edge HTML5 technology. HTML5 for mobile apps and mobile web pages improves the user experience from a development standpoint. . With the ability to offer users a unique and interactive experience, HTML5 has become the preferred framework for companies looking to enhance their online presence in a mobile device-driven world.
Our skilled technical panel develops an application that meets your specific user requirements, business, and vertical needs. We offer a proven, highly flexible engagement model that starts with a comprehensive evaluation of your business and IT requirements. We ensure time-bound and cost-effective delivery of HTML5 development solutions that perfectly meets your goals and deadlines.
Robust services
Richer style
Innovative development features
Improved markup
Application development
Prototyping
Opulent user interface design
Cloud integration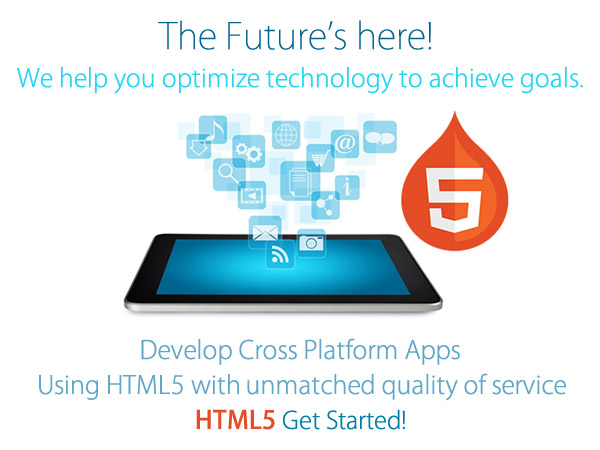 We build scalable and feature-rich, business-centric mobile applications while keeping in mind the target user-group. . We render innovative and highly interactive HTML5 mobile applications for various industry verticals encompassing qualitative solutions with rich features, elevated performance, and latest technology trends that complements your business insights.
All HTML5-based solutions built by Oodles are secure, sustainable, and constructed in such a way that they can be easily maintained and scaled as needed. Furthermore, HTML5 solutions created by our front-end developers are cross-platform capable, able to function seamlessly on and across any device or software platform.
Whether you need to hire an HTML5 developer to augment your current team, contract subject matter experts to help with a certain aspect of your HTML5 project such as business analysis, custom UX/UI design, code development, project management and/or quality assurance, Or looking for a complete end-to-end or HTML5 development solution to be delivered, we can meet your needs !!
Contact us
at
[email protected]
Discover our related services
Services and solutions that work best with SaaS Application Development Services.
Strengthen your business capabilities with Oodles services