Use the cloud power to keep your infrastructure and operational costs at its minimum, effortless scaling, faster product development and deployment.
With our
cloud application development services
, access your applications and support business functionalities with the cloud. At Oodles, we provide
custom cloud consulting services
that are apt for your business and ensure that your business is no more limited with fixed costs or finite infrastructure. We focus on elaborating scalability and security at the same time, that matches with your business dynamics. Ready to make your business dynamic?
#bethenext
.
Respond faster to your business needs
Unite data and processes in cloud environment, operate anytime from any device.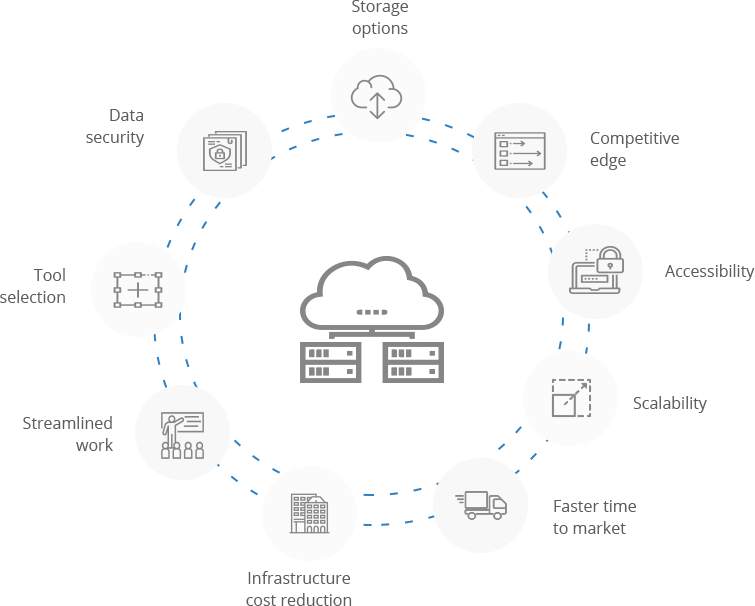 Storage options
Competitve edge
Accessibility
Scalibilty
Faster time to market
Infrastructure cost reduction
Streamlined work
Tool selction
Data security
Plug into cloud with our core services
Make your business smart and futuristic with cloud application development services.
Cloud Consulting and Application Development
Our cloud experts analyze your business, functional, and technical requirements and work hand-in-hand with your team to provide business-relevant cloud centric implementation strategies and solutions. We ensure that your cloud-enabled applications aim to drive benefits such as flexibility and agility at reduced costs.
Cloud Viability Analysis
Cloud Enablement
Cloud Management
Risk Mitigation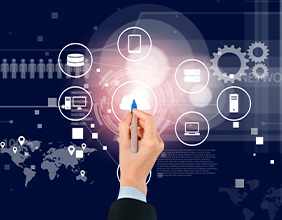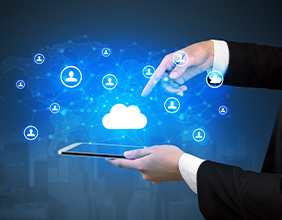 Cloud Architecture Services
Our cloud architects analyze the existing infrastructure and architect or re-architect your system, assist you to choose the right cloud platform to deliver high performance, data sensitiveness, compliance to industry standards, and futuristic solutions.
Business-specific Cloud Architecture
SaaS Business Model
Legacy System Migration
Migration Roadmap
Cloud Integration Services
We enable our clients' to take advantage of economies of scale through Cloud, module, data, and application integration services. We add value to your IT management system with following integrations and more.
SaaS Application Integration
Providing SaaS integration services for Salesforce, HubSpot, Microsoft, Kaltura SaaS, and more
PaaS Application Integration
Delivering PaaS integration services such as MongoDB cloud, Azure ML, AWS machine learning, and so forth
FaaS Application Integration
Providing serverless computing services such as AWS lambda, Kubernetes, Azure, and Google cloud functions among other platforms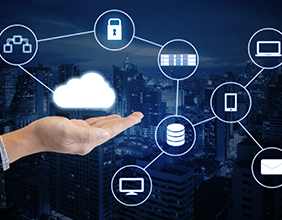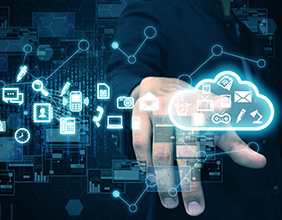 Cloud Migration Services
Our end-to-end approach handles cloud migration complexities and creates a scalable IT environment for your organization. We make migrations risk-free from on-premise to cloud environment (public, private, or hybrid) and cloud to cloud. We support tight migration, minimize downtime with live capture and incremental data sync, ensure there is no lock-in issues and thus reduce time and investment cost.
Infrastructure Migration
Platform Migration
Data Migration
Application Migration
Making your organization cloud ready
Expand with robust cloud solutions, and meet your evolving business demands.
Web and Mobile API
We enable your business services/products for digital clientele engagement through the popular digital platforms such as AWS, Google Cloud, and Azure. We enhance your business potential by accelerating time to market, minimizing errors, gaining greater flexibility, and/or handling updates through these platforms for better customer ecosystem.
Amazon Amplify
Google App Engine
Azure App Service
IBM Cloud App Service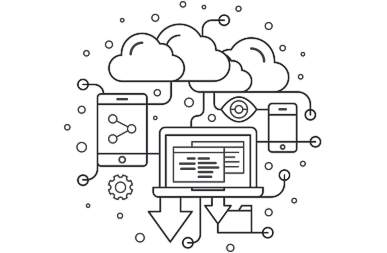 Serverless Architecture Development Services
We support you to own a cloud footprint. Go serverless, build and/or run applications and services without spending on infrastructure. We accommodate your products/services with the best virtual servers from the competent cloud providers as per the business case and reduce your investment cost and time.
AWS Lambda
Google Cloud Functions
Azure Functions
IBM Cloud Functions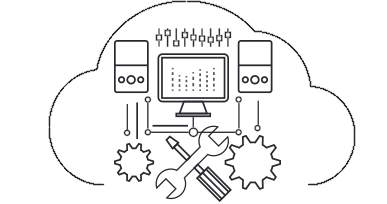 Blockchain
We help you adopt blockchain as a service model (BaaS). With blockchain decentralization, your data remains secure on cloud. Our expertise in handling backend complexities associated with cloud-based Blockchain application development lets you manage processes easily, bring agility in infrastructure, and enhance operational efficiency.
Amazon Services
Providing a fully managed and scalable blockchain service for easy set up, deployment, and management with Amazon QLDB (to manage business transactions with full auditability and less complexity), Amazon Managed Blockchain (to create and manage scalable blockchain networks and track operational metrics), AWS Blockchain Templates (to create and deploy blockchain network securely using open source frameworks), and more
Azure Blockchain
Reducing development time, iterating, validating, securing, and scaling blockchain scenarios at faster rate with blockchain on Azure with Corda (to deploy multi-participant, multi-node network, network map, notaries, etc.), Ethereum (to manage nodes with cross-region deployments), and Hyperledger Fabric (to deploy services for membership, orders, or peer validation)
IBM Blockchain Platform
Providing a managed full stack blockchain-as-a-service (BaaS) and facilitating you to deploy blockchain components on IBM environment of choice such as IBM Cloud (to manage basic and advanced service levels, development, and testing) IBM Cloud Private (to deploy CA, Orderer, and Peer Helm Charts), Amazon Web Services, a third party cloud (to deploy remote peers outside IBM Cloud), and more
IoT
We assist you store and scale massive generated IoT data, increase performance, reduce cost as you can pay-as-you-go by implementing the right cloud technologies throughout your IoT life cycle.
Amazon Services
AWS IoT Core
AWS IoT 1-click
AWS IoT Events
Microsoft Services
Azure IoT Solution Accelerators
Google Services
IBM Services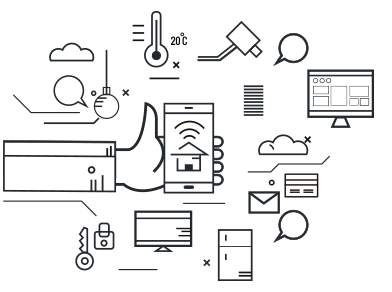 Cloud-based AR and VR Services
We modernize your business with mixed-reality business applications, create virtual reality, augmented reality, and 3D experiences at a faster rate with the right cloud tools and technologies. For improved engagement and interactivity for your live events, we make it easy for you to deliver OTT video with a smooth user experience possible across all platforms including immersive 360 degree VR video.
Amazon Sumerian
Hololens
Google AR and VR
Azure Media Services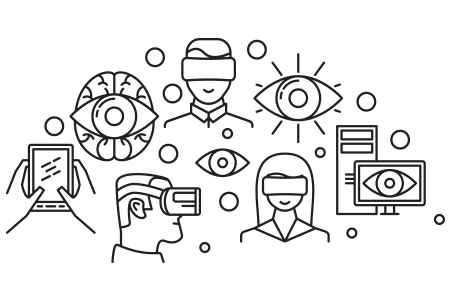 Cloud Consulting Services
Develop successful strategy for your business critical applications to be on cloud.
As we find several cloud computing platforms in the market with independent services, choosing the right platform that fits the business value is a real challenge. Our expert cloud consultants lead you to adopt the right cloud solutions by considering the immediate objectives and long term benefits.
Cloud-based Machine Learning Solutions
We make enterprises leverage the machine learning capabilities to solve business problems (fraud detection, predictive marketing, IoT monitoring, upsell, and more) through cloud-based machine learning solutions without budget constraints for infrastructure or manpower (data scientists). We assist you store huge data and scale up projects as per demand with the right platform.
Amazon Services
Google Services
Microsoft Services
IBM Services