Android Application Development
Looking for high-end Android Application Development Services to give a new direction to your business? World-class Application development solutions from Oodles Technologies help you create and launch your own application.
Wish to develop android applications with various specifications? Let's get in touch.
Oodles Technologies is a well-established name in the field of Android Application development. We are working with a motto of conceptualization, designing, creation, and testing according to the client's requirement. We build user-friendly applications that will push your business to a whole new level.
Why You Must Require Android Application Development?
Mobile applications have transformed the digital era and have made life and businesses much easier by changing your mobile phone into a powerhouse.
The development of mobile technology is not only making our lives comfortable but also helping us save valuable time.
Android transformed as one of the most sought-after operating systems with a whopping 88% market share in global smartphone sales. Unlike other operating systems like iOS, Android is a free, open-source system. It means anybody can obtain the license from Google to use and contribute towards its development.
Android not only supports smartphone, but it is also used in smartwatches, smart TVs, and tablets. Android apps are developed using the Software Development Kit (SDK) and sometimes in Java programming language. As a matter of fact, Android applications undergo a tough security testing before being launched on Google Play Store.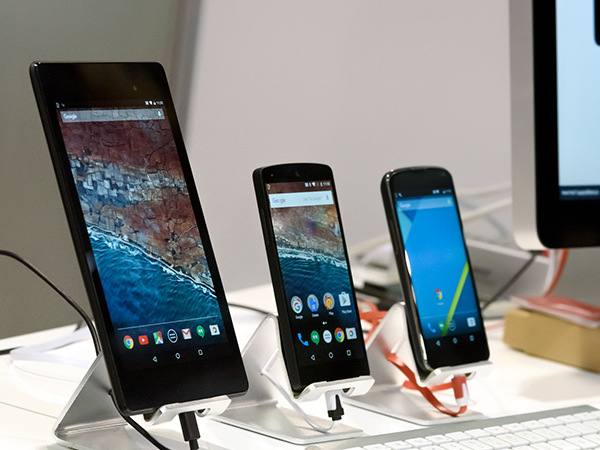 Why Choose Oodles Technologies?
One of the biggest advantages of android application is that it also provides you a chance to create and deploy your own applications on the App Store. As a matter of fact, there are a large number of companies that provide Android Application Development Services to help their clients launch their applications. We, at Oodles Technologies have an experienced team of android application developers that help us deliver customer-centric development services with proven skills and expertise.
We are an Android Application Development company with hands-on experience in building high octane applications. Besides Android, we also have high competency in iOS App Development and we also provide app and channel development services for the popular streaming media players such as Roku, Apple TV, and Amazon Fire TV.
Discover our related services
Services and solutions that work best with Mobile Application Development Services.
Strengthen your business capabilities with Oodles services