HTML 5 Web Application Development Services
Looking for a world-class HTML 5 Application Development Services to kickstart your web project, join hands with Oodles Technologies. We provide trailblazing web and mobile app development solutions using avant-garde technologies like MEAN Stack, Grails and HTML 5.
HTML 5 is a world-famous development tool and markup language that is mainly used for structuring and presenting the content over the web. It is the fifth and most advanced version of the HTML family which has become the worldwide standard for creating web applications for the internet. The web applications developed using HTML 5 run exceptionally well on your web browser even when you're not connected to the internet.
HTML 5 offers a number of benefits to the developers and renders full support for all types devices and web browsers. It is run and maintained by W3C consortium and alleviates the development tasks with its highly advanced features and functionalities. HTML 5 combines three types of codes together viz. CSS, HTML and JavaScript and provides a comprehensive development environment for building dynamic web applications.
Why You Need HTML5 for Your Web Application Development Services
Build websites and web applications with less coding
Create animation, graphics, audio, or video, to the web pages
Provides interactive experience to the users without any plug-in installation
Run the web apps on the browser even when offline
Save time in development with drag and drop support
Compatible with all types of mobile and web browsers
Have an Idea? We Help You Realize It. Get Connected With Us.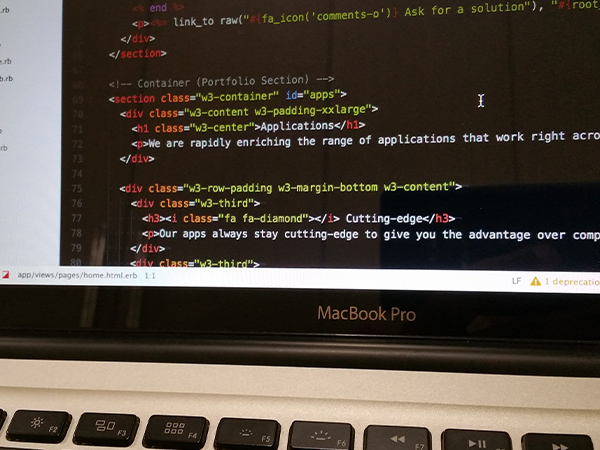 Why Choose Oodles Technologies?
Oodles Technologies is an offshore web and mobile app development company that delivers best-in-class HTML 5 Web Application Development Services at the competent rates. We have a seasoned team of developers having hands on experience in building top-notch web and mobile applications using HTML 5. We have our specialization in:
HTML5 frameworks: SproutCore, Ember.js,
Expertise in AJAX, WebGL, CSS3, and others
Front-end frameworks: jQuery and AngularJS
Advanced HTML developers with expertise in Server-side technologies
Rectify browser compatibility issues
Discover our related services
Services and solutions that work best with SaaS Application Development Services.
AR/VR/MR Application Development
SaaS Application Development
Wearables Application Development
Strengthen your business capabilities with Oodles services