AWS Development Solutions
We are a seasoned AWS development company that provides full-scale AWS consulting and app development services to startups and small-to-medium enterprises (SMEs). Our development team analyzes your mission-critical enterprise requirements and formulates effective strategies to drive digital growth through AWS app development. Our DevOps solutions and managed AWS cloud services ensure seamless development and deployment of applications on the AWS cloud to provide increased security, scalability, and accessibility across devices.
Develop cross-platform applications with increased scalability using AWS cloud
Highly-skilled & certified pool of AWS developers
On-time project delivery
No time-zone restrictions
ISO 9001:2015 certified company
Are you looking to hire AWS developers for your project? Please fill out the contact form, our team will respond within 24 hours.
500+
Certified Developers
Expansive Range of AWS Development Services

AWS Web Development
We provide end-to-end AWS development & consulting services to overcome complex enterprise challenges with effective AWS cloud hosting, AWS web development & AWS Hybrid Cloud Solutions. Our AWS cloud services enable businesses to build secure, scalable, and user-centric enterprise systems that perform seamlessly across devices.

AWS Mobile App Development
Our development team is experienced in using Amazon web services to build feature-rich mobile applications with cross-platform compatibility, engaging app interfaces & easy upgrades. Our AWS mobile app development services provide engaging user interfaces to scale the increasing number of app users and maximize interactions.

AWS Enterprise Cloud Solutions
We provide managed AWS cloud services to strengthen your enterprise IT infrastructure with increased security, transparency, scalability, and better accessibility across devices. Our enterprise AWS development services provide tangible results to overcome complex enterprise challenges and accelerate business growth.

AWS Integration & Migration
Our AWS developers are skilled at integrating AWS cloud into your existing on-premise systems to provide seamless data accessibility and security across devices. We formulate effective strategies to seamlessly migrate your valuable enterprise data to the AWS cloud environment for increased security, transparency, and better accessibility.

AWS App Management
We monitor your AWS app performance and optimize it to scale the increasing user base and match the dynamically changing user requirements. With continuous app monitoring, our AWS app management services ensure smooth app performance across devices with minimal complexities and latency.

AWS Cloud Computing & Secure Storage
We provide end-to-end cloud computing solutions using Amazon EC2, Amazon Elastic Beanstalk, EKS, AWS lambda, and Amazon Elastic Container Service. Our team offers secure storage, accessibility, and transparency for enterprise data using Amazon S3, Amazon Glacier, EFS, Storage Gateway, Amazon EBS, and Snowball.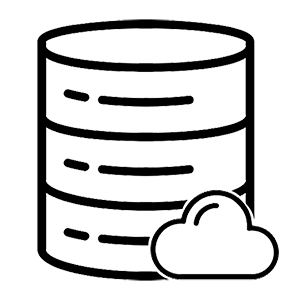 AWS Database Management Solutions
Our AWS developers use advanced tools like Amazon RDS, Redshift, Elastic Cache, Aurora, Amazon DynamoDB, and Neptune to set up and scale enterprise databases. We are experienced in managing the application for SMEs using AWS Auto Scaling, CloudFormation, CloudWatch, CloudTrail, OpsWorks, SystemManager, and AWS Config
AWS Networking & Security Solutions
Our AWS networking solutions enable enterprises to manage DNS records, queries & hosted zones using tools like Amazon Route 53, VPC, Cloudfront, and Amazon Direct Connect. We create streamlined and cost-effective security architectures with IAM, Cognito, WAF, Inspector, GuardDuty, KMS & Certificate Manager.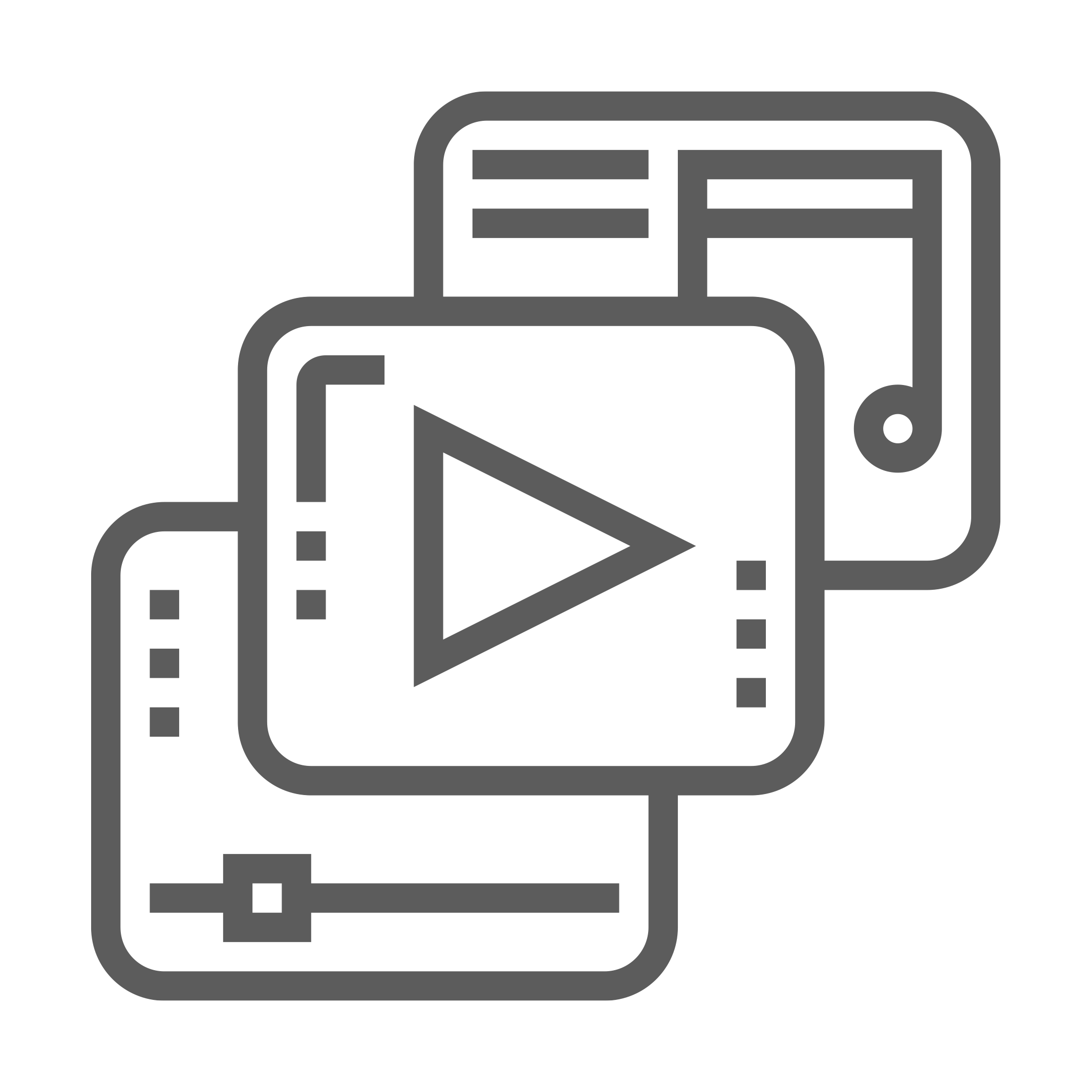 AWS Media Services
We have completed several projects based on media services using AWS Media Convert, Media Connect, AWS MediaLive, AWS MediaPackage, and AWS MediaStore. Our AWS developers are highly skilled and experienced in furnishing best-in-class AWS media services to enterprises for swift performance.

AWS Support & Maintenance
Our AWS web development team provides technical support and assistance to identify and troubleshoot bugs, glitches, and complex software issues. Our round-the-clock & on-demand support and maintenance services improve app performance and health with reduced downtime and latency.
You Might Also Be Interested In These Technologies
Industries we work in

Travel

Banking

E-commerce

Education

Real Estate

Gaming

Telecommunication

Health Care
Entertainment

Travel

Banking

E-commerce

Education

Real Estate

Gaming

Telecommunication

Health Care
Entertainment
Why Choose Us For AWS Development Services?
We are an experienced AWS development company that provides end-to-end AWS development services to build cross-platform enterprise applications on the AWS cloud. Our team specializes in using an exhaustive range of Amazon Web Services including Amazon EC2, Amazon Glacier, Amazon S3, Amazon Elasticache, and more. We analyze your enterprise requirements and formulate effective strategies to deliver data-driven AWS app development services to drive business growth. We have successfully completed several AWS development projects for startups and small-to-medium enterprises (SMEs).
Schedule A Free Demo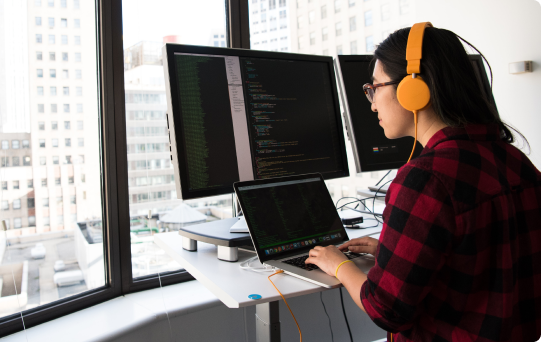 Our Flexible Pricing

Hire AWS Developers
From
$12/hr
We specialize in offering robust AWS services to augment app performance & enhance business productivity. Hire dedicated AWS developers to save up to 30% on total billing and accelerate the overall development cycle by 2x.
Our Happy Clients

Paul-Emmanuel Kata
CEO, Invoicing Platform
In general, I had a great experience with Oodles Technologies. Oodles did a fantastic job in motivating the team to deliver new features quickly and within the decided timeframe.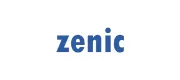 Mr Ng Cheng Teik
Director, Musical school
The Tech team put a lot of effort into understanding our requirements and provided us with the best solutions. We deeply appreciate their commitment and contribution.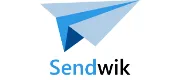 Saurabh Aggarwal
Director, Email sending tool
We tested the modules built by Oodles, and they are working absolutely fine. Thanks to the entire team for their overall support & assistance.

Bheki Ndabandaba
Director & CEO, Information Sharing Website
The team is always supportive of finding the solution through a positive approach and progressive interactions.
Anup Robins
Director, Arthlex
We launched our app on the play store and I would like to thank the entire team led by Udit for making this possible. Since we are a small organization, this application was highly critical for us. The team understood this and delivered the same to our satisfaction. I would further like to thank Ajit for his initial guidance and support. Great work by the development team at Oodles! We have more work coming our way. Looking forward to another collaboration!

Michael Liu
CEO, FreeFuse Technology
This combination of the team (Nikhil, Jamshed, Nippun, Lokesh, Shahnawaz, Ashish, and Bhupesh) has been our favourite so far. Everyone is knowledgeable and very easy to work with. We think that the project has been delivered smoothly and effectively because of this. We want to thank everyone in this team for their hard work and dedication to our partnership. Truthfully, we would like to retain this team to continue partnering with us through Oodles if possible.

Loganathan Renganathan
CTO, Pandosoft Sdn Bhd
I was searching for the right Tech Solutions partner for nearly 20 years and I think I have found one finally! Yes Oodles Technologies! Since the day one after I engaged with Oodles for my project, the team took ownership of the project and gave me excellent delivery and support. My special thanks to Chandan, an excellent man with an excellent character, always wanting to deliver the best and above my expectations. I think all of this transpires from the Oodles culture. Keep it up team, may our partnership last long. Wishing you all an excellent journey.

Karan Singh
Director, N-Sight Consulting Group Private Ltd
On behalf of the team NSIGHT, I want to express my deepest appreciation to the Oodles team members for their immense contribution towards our project. It is worth noting that all your talent, commitment, and the ability to stretch continuously for us is exemplary. Proud of you all. I hope to continue working with you all in the future and create great products together.
Andy Ryan
3Baysover
I worked very closely with Oodles for a period of 4 years in my role as founder and CEO of a tech startup. It was always a pleasure for me to work with Oodles, with their service and software always being of the highest quality. They delivered not only great software for us but also great designs. Of course, managing a startup means a lot of chaos, uncertain budgets, and changing priorities, and fortunately for me the Oodles team was always very flexible and adaptable, which made my life much easier. In addition to great work, the individual team members are all delightful people. I would warmly recommend Oodles to anyone looking to outsource software development.

Steve Corey
EnvisionBaby, Inc
Oodles Technologies has been a valued partner for us for many years and I trust them with my livelihood. From Devops to architecting and delivery complex technical solutions oodles has delivered for us. We have partnered with a number of firms over the years but no one has provided as consistent support and guidance as Oodles. Out plans for the future are going to leverage heavily on our relationship. If you want to choose a technical solutions provider that can deliver and deliver with integrity, choose Oodles Technologies.

Ajit Singh
ACl mobile
We regard Oodles Technologies a trusted technology partner. The response we received from them since our first interaction has been promising. As ACL evolves and grows from strength to strength, we feel confident that Oodles can handle our complex business challenges. They have successfully improved our application's scalability which clearly reflects their expertise. Overall, it has been a great experience with Oodles and the team is proactive and diligent.
Ravinder Namboori
Ravinder Namboori & Co
I have used the services of Oodles Technologies from time to time, as an extension of my own development arm, to meet additional bandwidth requirements. The guys at Oodles Technologies are thorough professionals and very proficient at what they do. They push their limits when meeting hard deadlines, to the point where I fail to notice any difference between an in-house engineer vs. an engineer outsourced from Oodles Technologies. I would highly recommend working with them, and would continue to do so myself, in my future projects.

Mark Chadwick
Klabrate
We searched for a company who could develop bespoke software including a blockchain solution and provide us with reliable ongoing support and development services. Oodles have certainly delivered on that, providing us with a fast, efficient, cost effective solution and additionally suggesting extra features to enhance our offering. I would not hesitate to recommend the Oodles team as a first class technology provider.

Debbie Herman
CEO, Btsiacademy
Very professional and the team definitely go the extra mile. Look forward to developing a partnership and continuing our relationship into the future.

Jean-Francois Blachon
Chief Technology Officer, LiveSource
You (LiveSource India) have been a major part of our strategy & strength this year. We had a customer meeting in Detroit in October and customers were really impressed by the work done this year & the new Analytics module. You will see some major new projects and technology updates in the next weeks/months.
Request for Proposal
Cookies are important to the proper functioning of a site. To improve your experience, we use cookies to remember log-in details and provide secure log-in, collect statistics to optimize site functionality, and deliver content tailored to your interests. Click Agree and Proceed to accept cookies and go directly to the site or click on View Cookie Settings to see detailed descriptions of the types of cookies and choose whether to accept certain cookies while on the site.