SAAS Application Services India
Looking for a prominent SaaS Application Development Company in India for the development and launch of your business application? Your search ends here at Oodles Technologies. From conceptualizing to designing, from development to maintenance, we have covered everything!
What is SaaS?
SaaS is a software distribution model where a third-party provider hosts applications for users who access them over the web. SaaS application services have gone mainstream and are prevalent in every industry. Numerous businesses across the globe are delivering SaaS Application Services. It is always important to choose the one that suits all your business requirements. Building high-quality SaaS applications require the understanding of security, configurations, multi-tenancy, and executables.
Why we need SaaS?
SaaS has been incorporated in all major businesses and is used by leading enterprises all over the world.
It has become a common delivery model for a large number of enterprise-wide applications including corporate software, messaging apps, ERP software, CAD software, Payroll systems, DBMS systems and many more.
It lets you access data from any device with an internet connection and a web browser.
It's a software delivery model which is licensed on subscription basis, is centrally hosted and eliminates the need for installing and maintaining software tools as you can simply access it via internet.
SaaS relieves you from the complex hardware/software management tasks and helps cut down unnecessary expenses.
Advantages of SaaS Applications
High scalability
Ease of integration
Easy access to app data from anywhere
Flexible solutions for users and businesses
Pay for only what to use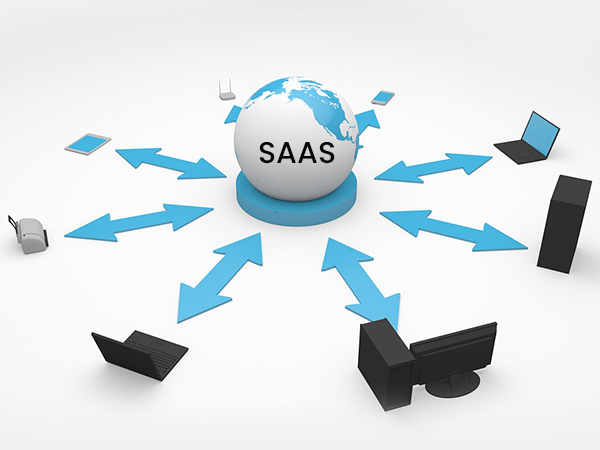 Why Choose Us for your SAAS Application Services?
At Oodles Technologies, we provide top-notch SaaS Application Development services for various platforms. We have years of experience in providing outstanding and cost-effective solutions to the clients belonging to different industries. Our firm endeavor is to raise the bar and set high standards for application development. We have vast experience in SaaS Application Development Services. We have been delivering world-class services in web and mobile app development and we strive to deliver best-in-class development services at the best market price.
We also build mobile apps with high scalability and premium-grade performance at the best price. Our proficient developers and passionate designers help in creating a wonderful user experience.
Discover our related services
Services and solutions that work best with SaaS Application Development Services.
AR/VR/MR Application Development
SaaS Application Development
Wearables Application Development
Strengthen your business capabilities with Oodles services