Main Features
Our state-of-the-art POS software is designed to simplify your business operations and enhance customer experience. From tracking sales and inventory to managing employee schedules, our solution is packed with features that will help you increase efficiency and boost profits.

Sales Management
Our POS software enables you to manage your sales more effectively. You can easily process transactions, add discounts and promotions, create sale returns, and track inventory levels in real-time.

Inventory Management
Get a complete overview of your inventory levels with our integrated dashboard. You can track your stock levels, set reorder points, and receive notifications when inventory levels are running low.

Customer Management
Our POS software enables you to manage your customer relationships with zero hassles. You can store and access customer information, create customer profiles, and track customer purchase history.

Reporting and Analytics
Gain valuable insights into your purchases, sales, and product data. You can generate reports on sales performance, inventory levels, and customer behavior to make informed business decisions.
Payment Processing
With secure payment processing, custom quotations, product adjustments, expense tracking, and sales/returns overview, businesses can streamline their transactions and deliver value to their customers.

Integrated Dashboard
Our feature-packed dashboard provides a quick and easy overview of all the essential metrics, such as sales, expenses, users, customers, payment transactions, product levels, and profit margins.
Powerful Software System To Manage Your Payments
Automate And Make Your Business Processes Smarter With Our POS Software
Point Of Sale
With automated product tracking, stock update, payment processing, inventory management, and sales reporting, our POS tools enable you to easily process purchase & sales transactions, manage products, and generate expense reports. You can also track customer transactions and purchase history to make informed business decisions and provide personalized experiences to your customers.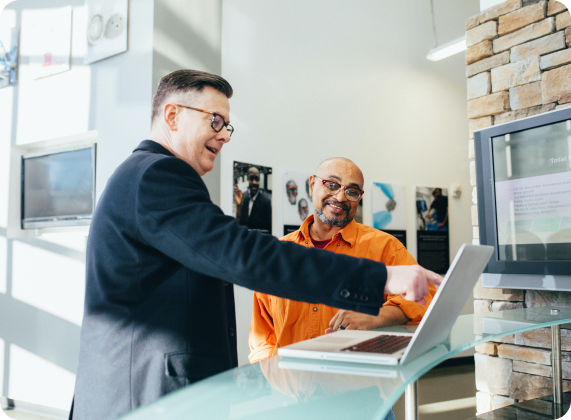 Frequently asked questions
Everything You Need To Know About Our POS Software
POS software provides a range of features to help businesses manage their sales transactions and inventory. These features include sales management, inventory management, customer management, reporting and analytics, employee management, integrations, mobile support, customization, security, and customer-facing features. With POS software, businesses can streamline their operations, improve efficiency, and make data-driven decisions to optimize their sales and inventory management processes. Additionally, businesses can customize their POS software to meet their specific needs and enhance the customer experience with features like self-checkout, digital receipts, and loyalty programs. The software also includes security features to protect sensitive data and ensure safe transactions.
Some of the benefits of using POS software include:
Improved efficiency and speed of transactions
Better inventory management
Enhanced accuracy in pricing and billing
Easier tracking of sales and customer data
Improved security of transactions and data
POS software can be used in a variety of businesses, including retail stores, restaurants, bars, cafes, salons, and more.
The cost of POS software can vary widely depending on the features, capabilities, and size of your business. Some software is low-cost, while more advanced software can cost more in accordance with advanced tech stack and feature integrations.
Yes, our POS software solutions can integrate with other business systems, such as accounting software, inventory management systems, and customer relationship management (CRM) tools.
Yes, our POS software solutions are fully-responsive on mobile apps including smartphones and tablets, making it easy to take payments and manage sales on the go.
With our POS software, we offer comprehensive tech management support including migration and maintenance, and in some cases, on-site support and training.
Our POS software can help businesses manage their inventory by tracking stock levels, generating purchase orders when inventory is running low, and providing insights into which products are selling well and which are not.
Have questions? Let's get in touch.