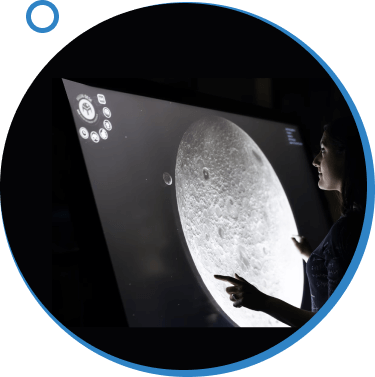 Building The Metaverse
Metaverse is a virtual realization of an alternate realm and catalyzed by a combination of technologies such as Blockchain, Augmented Reality, Virtual Reality, and Artificial Intelligence. Support the digital 'big bang' of cyberspace and create a digitally interconnected world with our Metaverse services.
At Oodles Technologies, we empower businesses to imagine, innovate, build, and deliver immersive user experiences at an enterprise scale. We focus on opening new portals to digital spaces and constructing a hyper-real alternative world that you can coexist in.
Economies of Metaverse
The Metaverse is a digital 3D universe, converging the possibilities of physical and extended realities. Focussed on shaping new modes of social connections, it provides businesses with endless opportunities to digitally construct and monetize real-world assets and services.
Backed by new-age technologies and Web3.0 innovations, Metaverse integrates interoperable digital economies including Digital Twins, NFTs, 5G, videos, virtual streaming, and more. To facilitate identity, social & community experiences, metaverse fosters a fair and open economy that acts as pillars of expansive networking medium.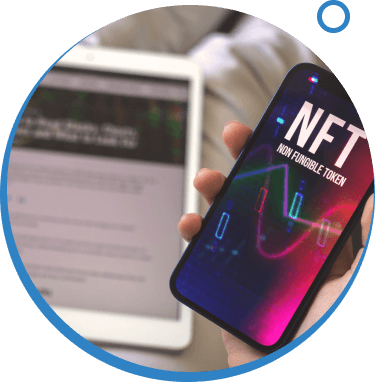 Core Technologies That Power The Metaverse
Industries
Explore new digital avenues in the Metaverse
Discover our related services
Services and solutions that work best with Metaverse Development Services
Request for Proposal
Cookies are important to the proper functioning of a site. To improve your experience, we use cookies to remember log-in details and provide secure log-in, collect statistics to optimize site functionality, and deliver content tailored to your interests. Click Agree and Proceed to accept cookies and go directly to the site or click on View Cookie Settings to see detailed descriptions of the types of cookies and choose whether to accept certain cookies while on the site.