Java Software Development
Are you seeking a Java Software Development Company? Come and join hands with Oodles Technologies to get the most from our skilled developers. The present market is compact and the need to accept result-oriented IT Solutions to stay ahead of the curve is becoming really crucial. After emerging as the most sought-after applications development language, Java has spread its wings and is being used in almost every sector. Oodles Technologies, a prominent Java Development Company lets you create scalable and rich Java apps that can refuel your business goals.
Why Java is still a spot-on platform to work?
Java is primarily a general-purpose programming language that is object-oriented, class-based, and mainly designed to have a minimum or negligible implementation dependencies. Supported by almost every Operating System, Java authorizes the developers to work on the concept of WORA (Write Once, Run Anywhere).
Key features of Java
Java is a highly used open-source programming language which allows developers to build high-quality web and mobile applications that run on all types of processors regardless of the operating system.
Java has become the most successful and sought-after development platform used by a large community of developers all over the world.
Owing to its secure approach and high flexibility, most companies prefer Java development over other similar languages for their development projects.
The web and mobile applications developed using Java are fast, scalable, responsive, lightweight and have a lesser load time.
Want to develop applications across mobile and desktop devices using Java? Let's get in touch!
Advantages from our Java Apps
High Performance and High Bandwidth
Extensible plugins support
Scalable and easy to maintain
Lightweight and secure web applications
Offers a Range of Secure Login Mechanisms
Provides portable access on different websites / mobile devices
Easy Installation Procedure
Consumes Minimal Memory
Support migration to Java/J2EE
Powerful development Platform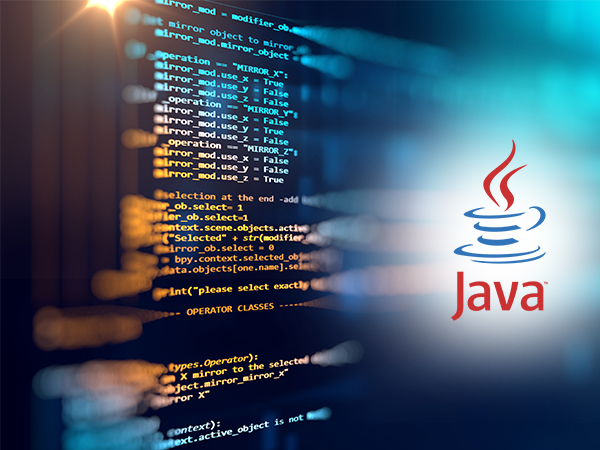 Our Professional Java Application Developers Offer
Java Software Development
Java Mobile Application Development
Java Application Migration & Integration
Java Web Development
Custom Java Development
Java App QA and Testing
Java Application Maintenance and Support
Java/J2EE Application Development
Oodles Technologies has been spot on with Java Development services with over 10 years of experience in the niche. We are the most trusted name when it comes to Java Application Development. With the industry's finest JAVA (J2EE, J2ME) developers, we provide the best application and web solutions for your business. Apart from J2EE/J2ME development skills, our developers have a vast knowledge of different business verticals.
Leverage the strong consultation skills of our experts in Java Development and help your business grow. Delivering services for several years, we implement firm and proven methodologies for developing Java-based Applications and software. Our developers understand the needs of every client and offer tailor-made and integrated Java Solutions. We also have our expertise in JavaScript Development, HTML 5 web development, Grails Development, and MEAN Stack Development.
Discover our related services
Services and solutions that work best with SaaS Application Development Services.
AR/VR/MR Application Development
SaaS Application Development
Wearables Application Development
Strengthen your business capabilities with Oodles services