Events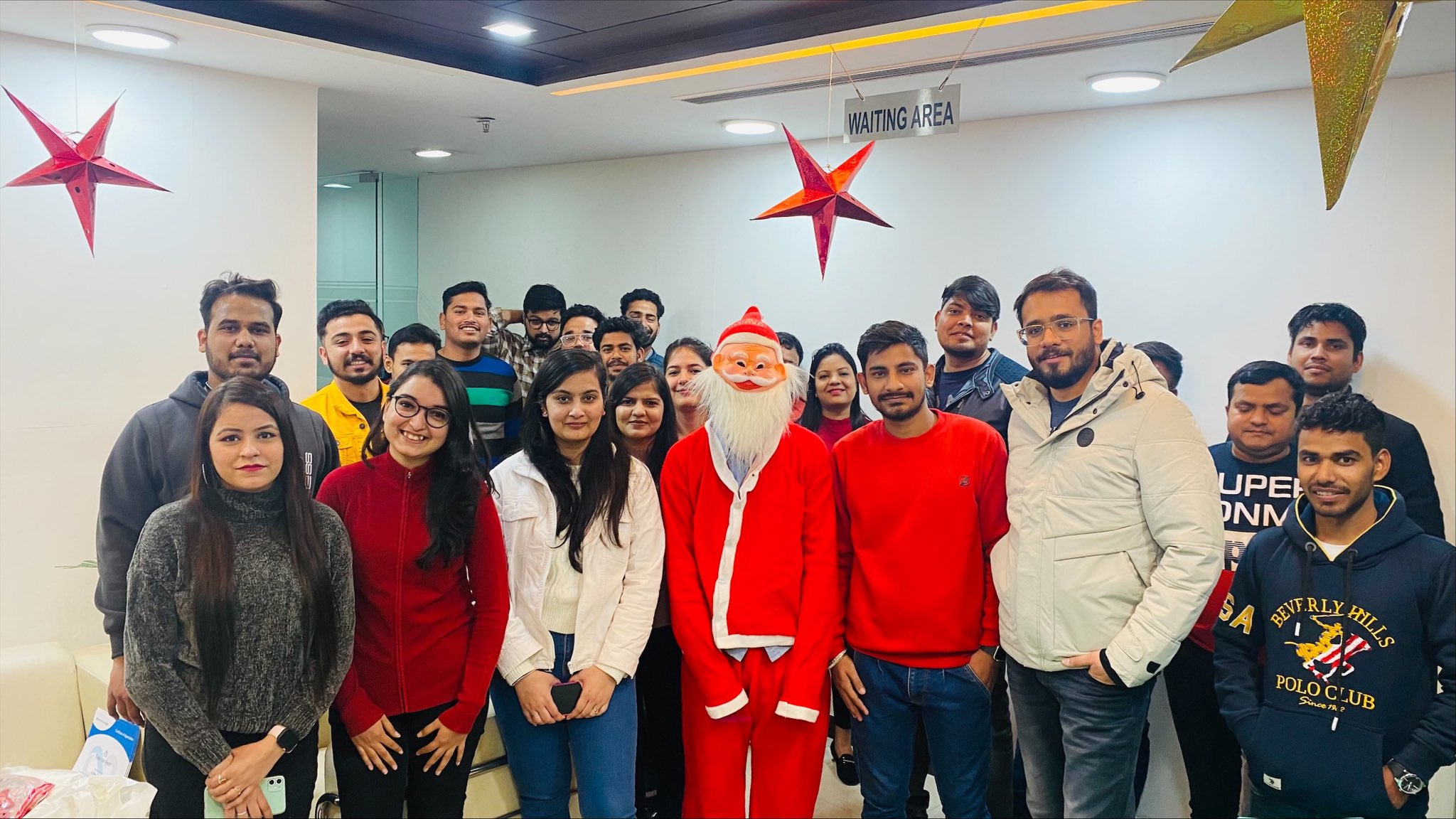 Christmas Celebration 2021
Christmas is that time of the year when everyone is filled with beaming and renewed spirits. We celebrated this festive season with gripping and zestful games, encouraging our team to cherish the beginning of a vibrant new year while paving the way for new changes and milestones.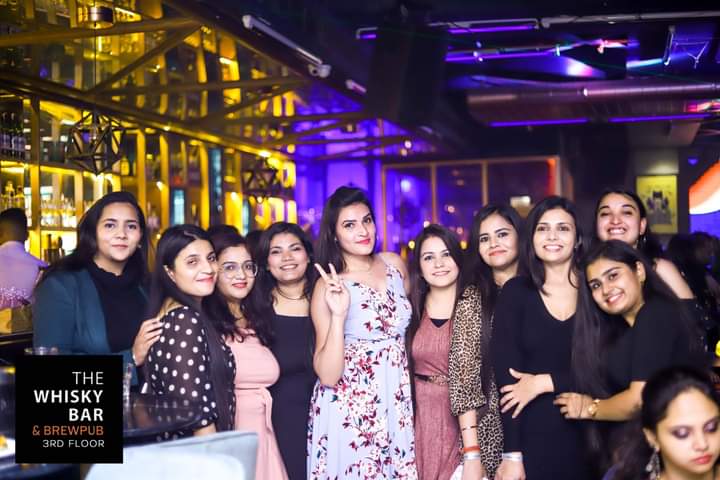 HR Team Event Quarter 4
At Oodles Technologies, the HR Department is the backbone of building a productive, flexible, and more inclusive work environment. To acknowledge their immense contribution, we celebrated their Q4 success in the form of a fun-packed get-together.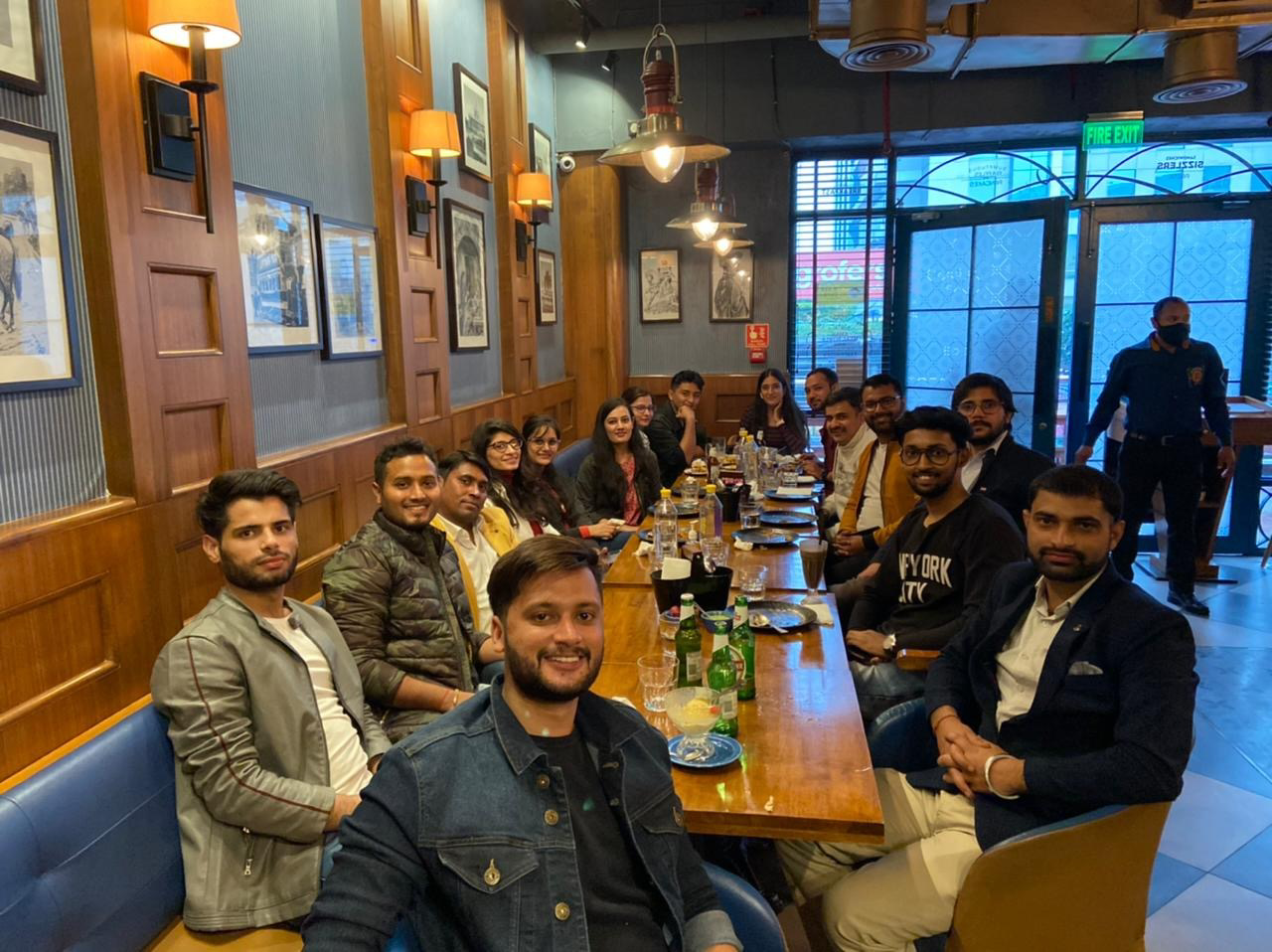 Pando Team event
Another day, another indelible moment with the team! Sharing a small glimpse of our recent Pando team event. A day spent together with co-employees is a great way to rejuvenate and build team spirit after the week's hustle.  #Teamouting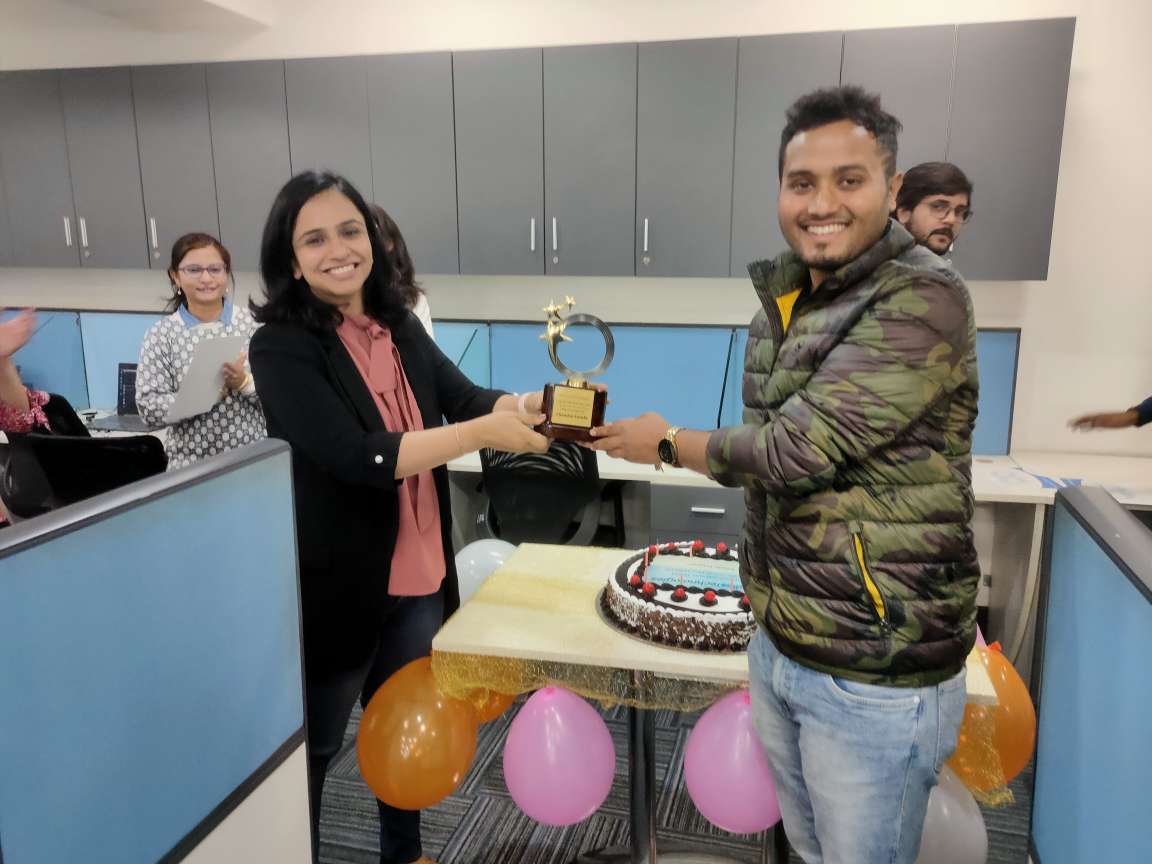 Star Of The Quarter
We are ecstatic to present you our 'Star Of The Quarter'. Teamwork is the secret that makes common people achieve uncommon results. #StarPerformer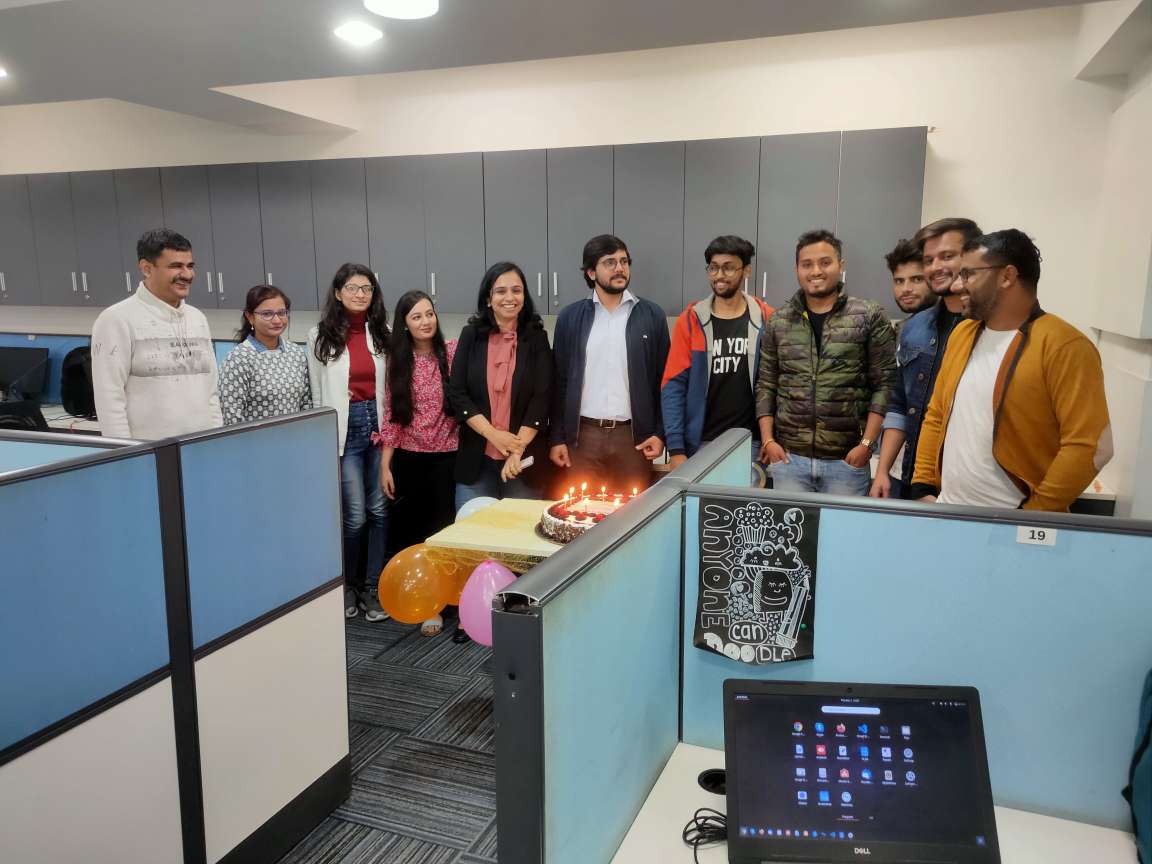 Project Of The Month celebration - Pando
We are pleased to announce that Pando is our project of the month for October 2021. We extend our heartiest congratulations to all the team members for their dedication and commitment by crossing yet another milestone.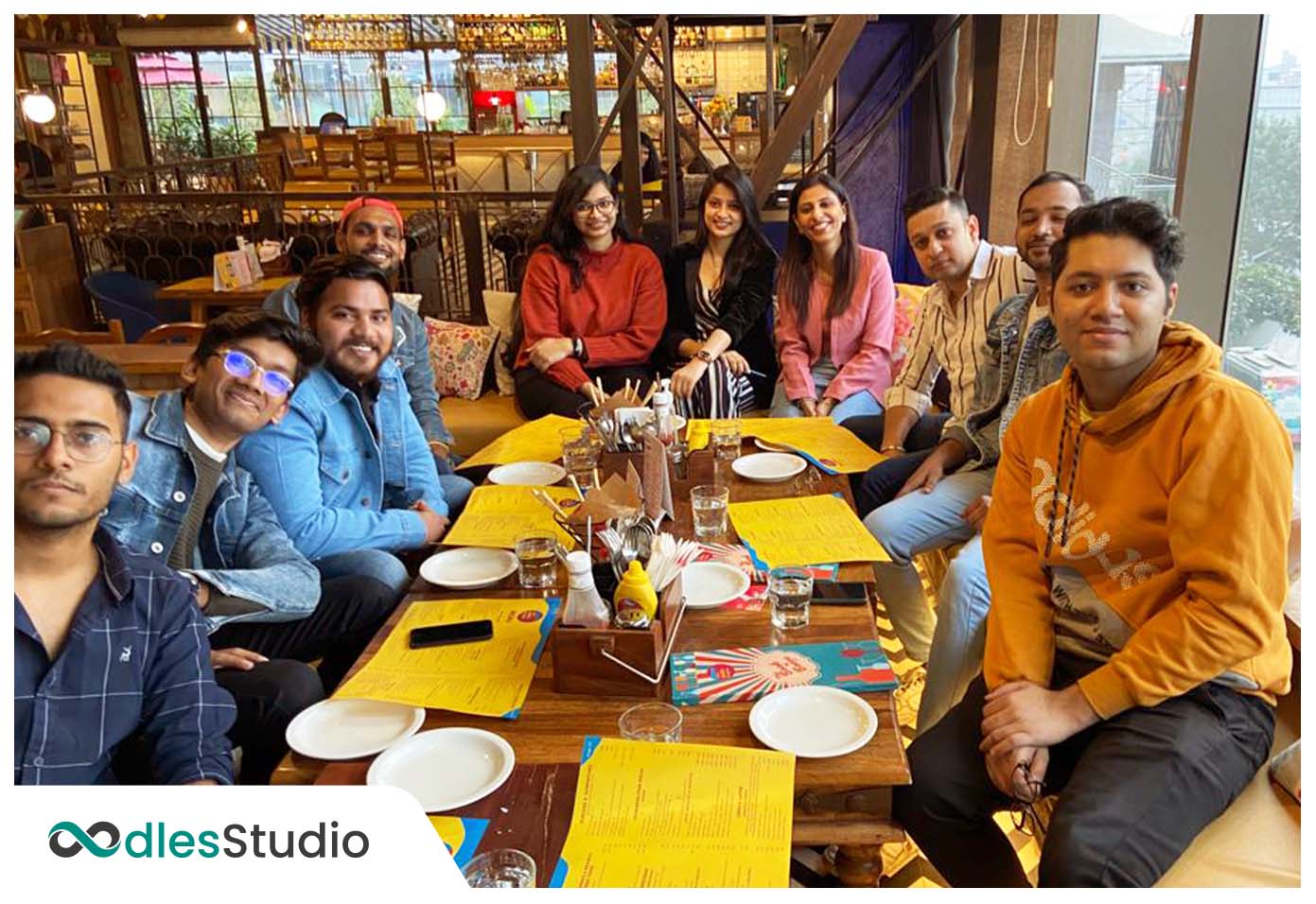 Oodles Studios Team Event
Sharing our recent Oodles Studios team event at Cafe Delhi Heights.  Coming together is a beginning, staying together is progress, and working together is a success - Henry Ford.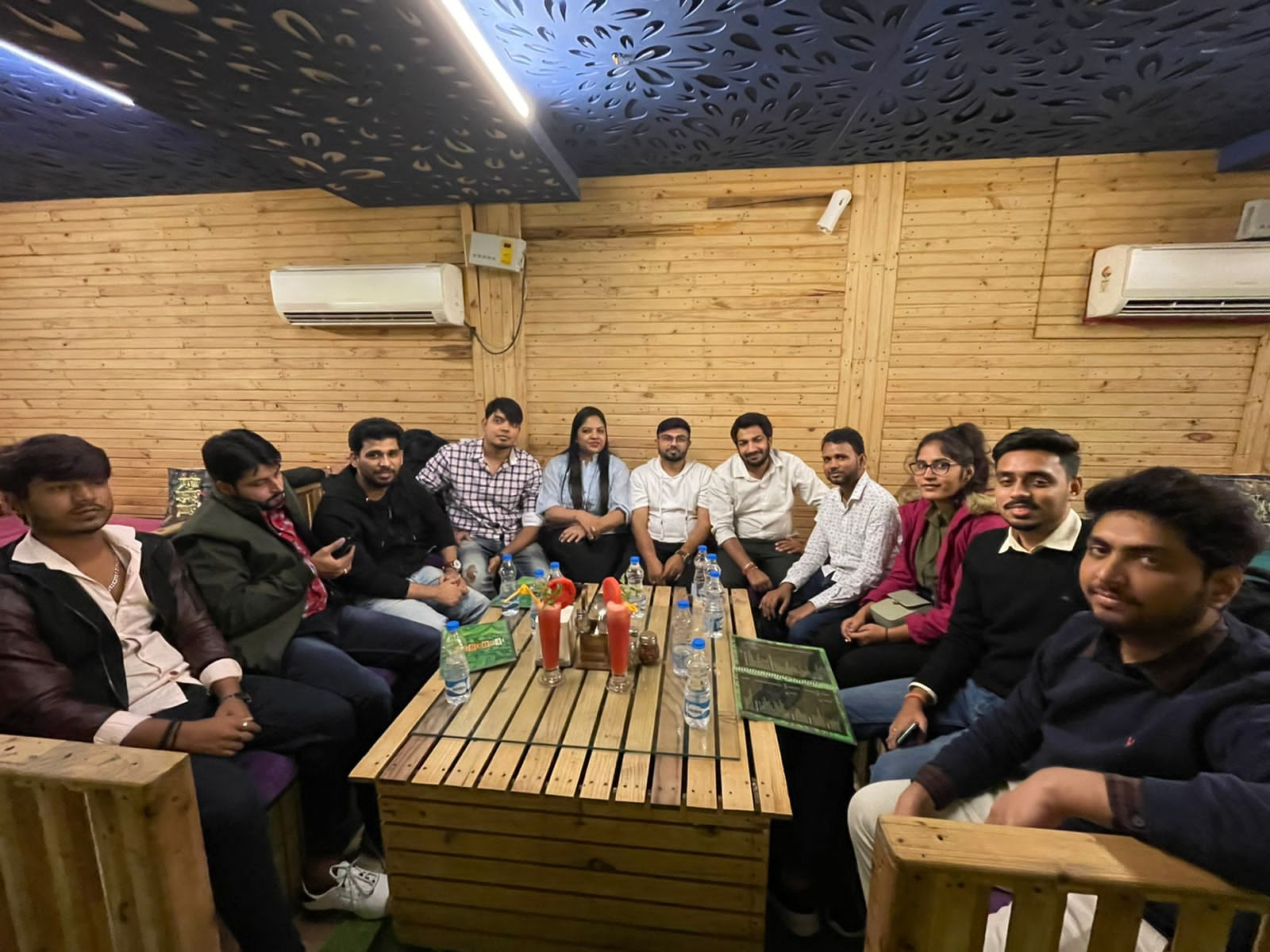 Team Event Kairos
Team work makes the dream work.  Here's a glimpse of our recent Kairos team event which was held at The Forestta.  "No one can whistle a symphony. It takes a whole orchestra to play it." – H.E. Luccock #Teamevent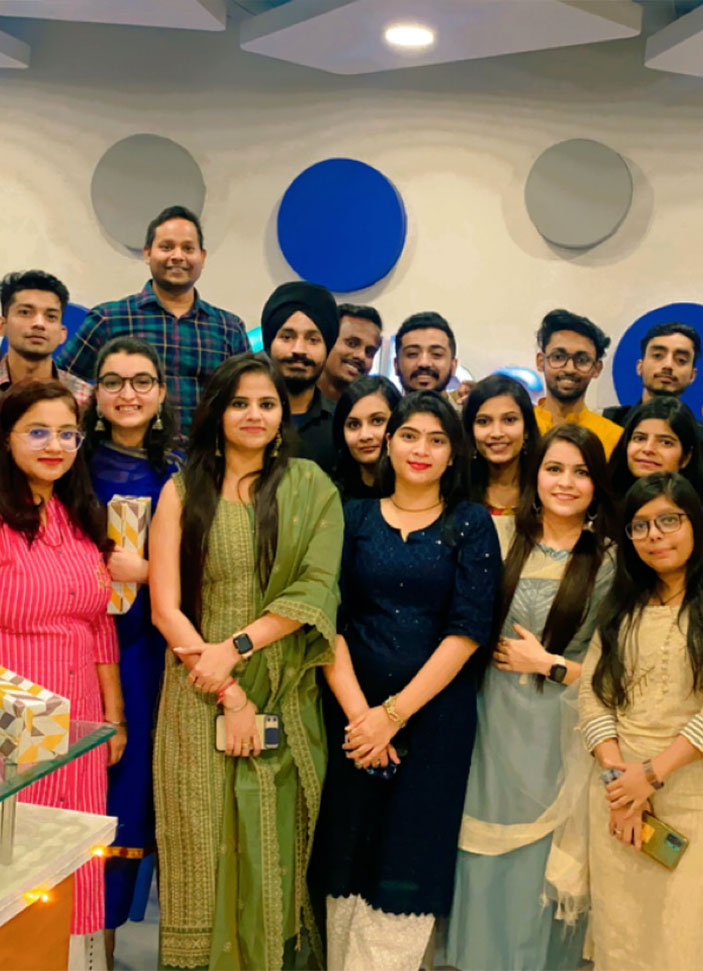 Diwali Celebration - 2021
At Oodles Technologies, Diwali calls for a grand celebration! It gives the chance of setting new targets, overcoming the evils of work-life, and fostering new friendships. Here's a small roundup of our Diwali festivities with the zestful Oodles family.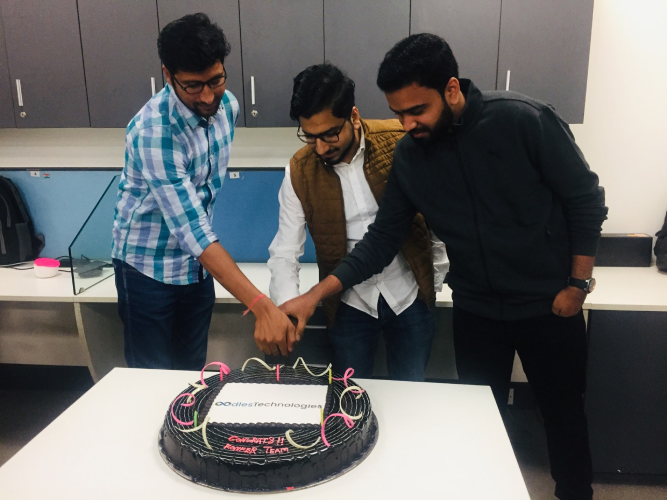 Project of The Month - October 2019
We are pleased to present our Project of The Month #Award for October '19 to #KonferTeam, led by our Project Manager, Mohit Virmani. We convey our heartiest congratulations to all team members for their hard work, dedication, and commitment to serving our clients with utmost zeal and solemnity.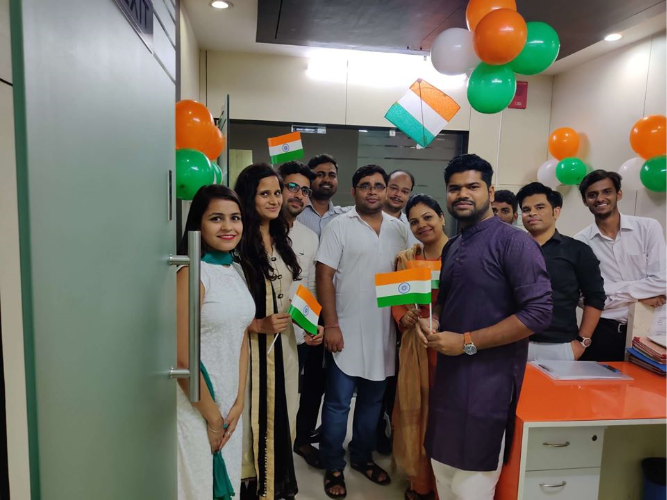 Independence Day Celebrations
Oodles Technologies celebrated the 73rd Independence Day with great patriotic fervor and enthusiasm. During the celebrations, Oodlites took part in several fun activities and took pledge to protect our country from corruption, racism, and superstition.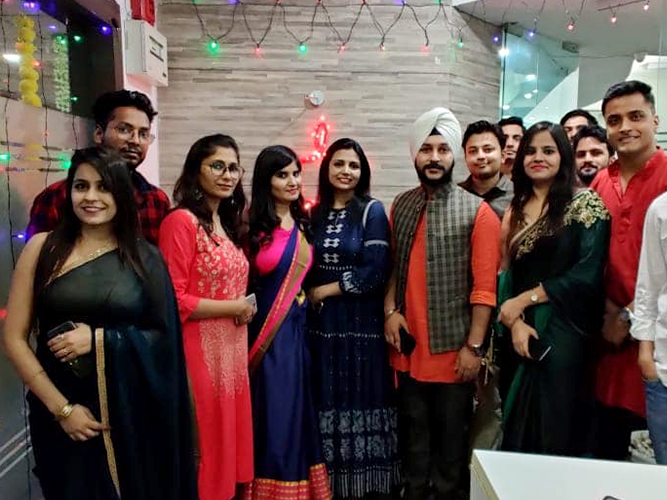 Diwali Celebration - 2019
Oodles Technologies celebrated the festival of lights, Diwali, with great pomp and joy. We organized several workspace activities for our employees and associates to show their high spirits, zeal, and creativity.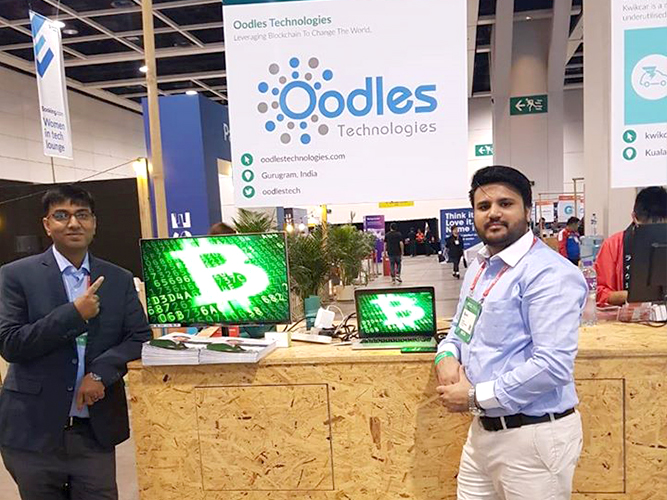 Rise 2018, Hong Kong
In July 2018, Oodles technologies participated in RISE, Asia's largest technology conference, organized in Wan Chai, Hong Kong. Here, we showcased the broad spectrum of our blockchain services, including our ready-to-use blockchain utility called Oodles Scaffold.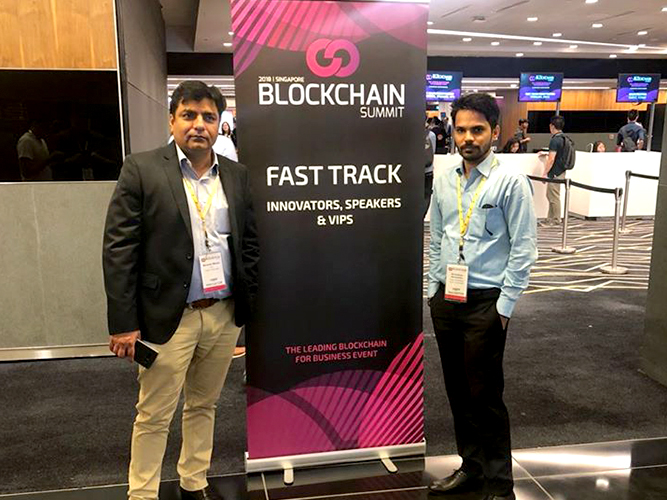 Blockchain Summit 2018, Singapore
In August 2018, our technology leaders attended the Blockchain Summit held in Singapore. It was the third edition of Asia's largest Blockchain conference organized by Nexus Mediacom. Many leading businesses and blockchain enthusiasts from across the globe joined the event to explore new possibilities.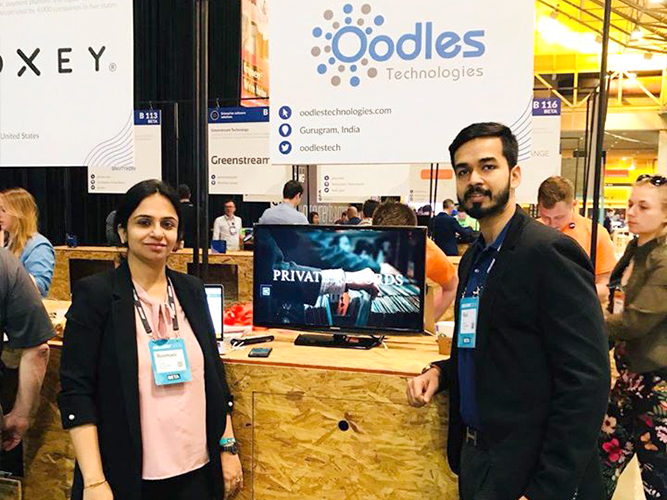 Collision 2018, United States
In May 2018, Oodles Team participated in Collision 2018, one of America's fastest-growing technology conferences. Web Summit organized this conference in New Orleans, Louisiana with more than 20,000 attendees. We made a remarkable presence at the event by showcasing our Blockchain services, determined to solve the most complex business problems.
Announcements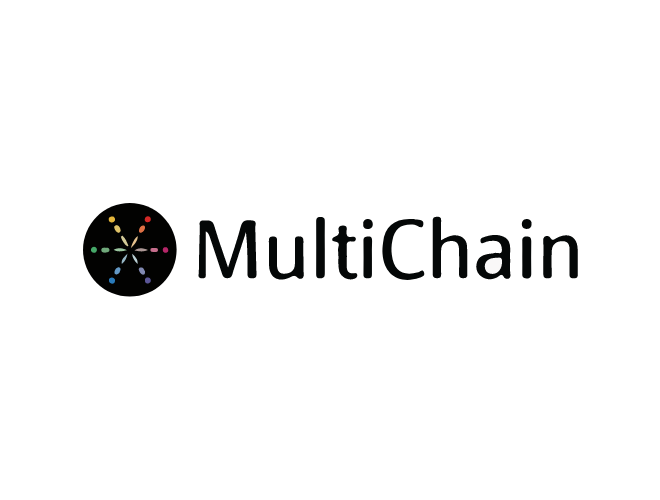 Multichain
We have partnered with MultiChain considering its capabilities to provide permissioned blockchains solutions with efficient financial transactions for different industries. It offers advanced features for the rapid development and deployment of enterprise blockchain applications, including permissions management, native assets, and data streams. We are delighted to work with MultiChain as it will enable our developers to build blockchain solutions with minimum hassle on its MultiChain platform.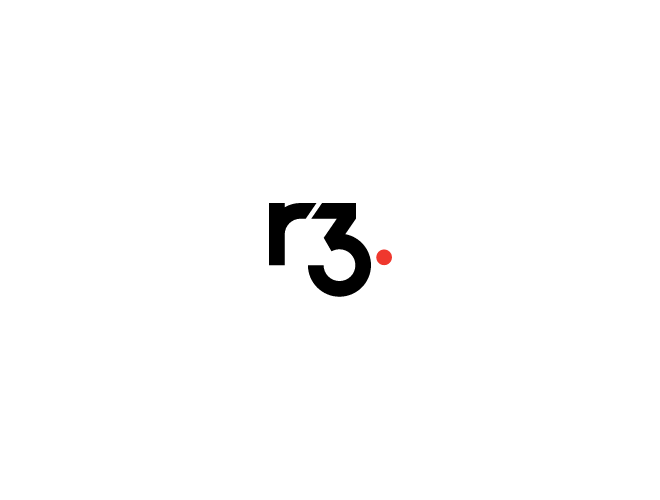 Corda
At Oodles, our developers have started using the R3 Corda blockchain platform to build diverse enterprise solutions and DApps (decentralized applications). Corda reduces record-keeping costs while strengthening business operations with its blockchain and smart contract technology. As a certified R3 technology and solution partner, we use Corda to enhance blockchain management for our clients in industries including FinTech, supply chain management, and the insurance sector.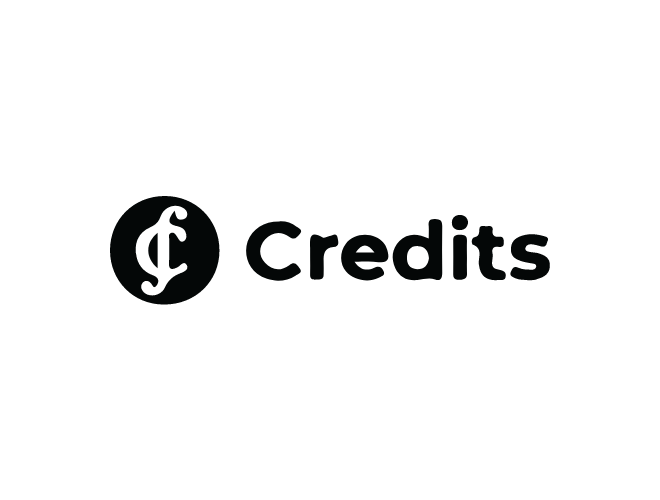 Credits
Oodles has chosen Credits because it provides fast transaction speed and high scalability with over a million transactions per second and low fees. It is an open-source platform and follows the peer to peer mechanism to provide solutions to the Internet of Things (IoT) and financial services. We use Credits advanced smart contract features like oracles and schedules to develop decentralized applications and optimize business operations.
Knowledge Sessions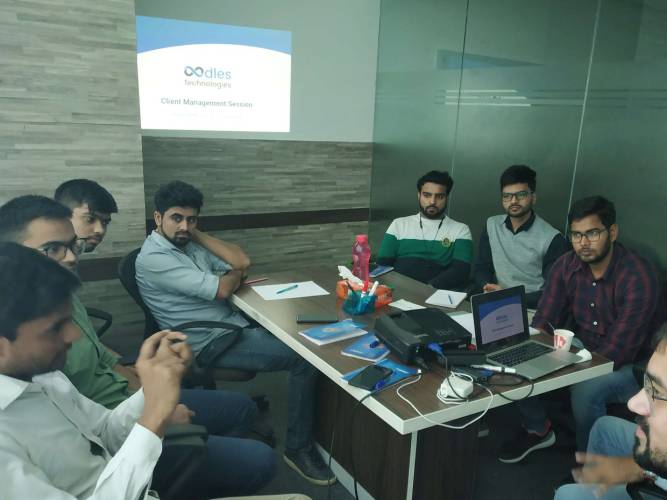 Client Management Session
With an attempt to improve our project management skills and business communications, we conducted an insightful Client Management session on 15th November. In this interactive session, our Sr. Managers, Ajit Jati and Anuj Khurrana shared valuable tips with the budding Oodles' employees and associates with a focus on fulfilling clients' expectations.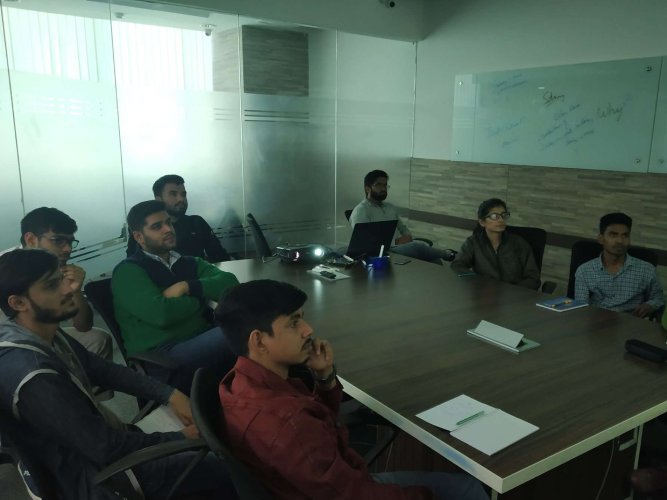 Technical Knowledge Session On 'Strings'
Abhishek Sharma, our Sr Associate Consultant, conducted a session on Strings to enable developers to understand key concepts and their applications in software development. Here are some snapshots from the session.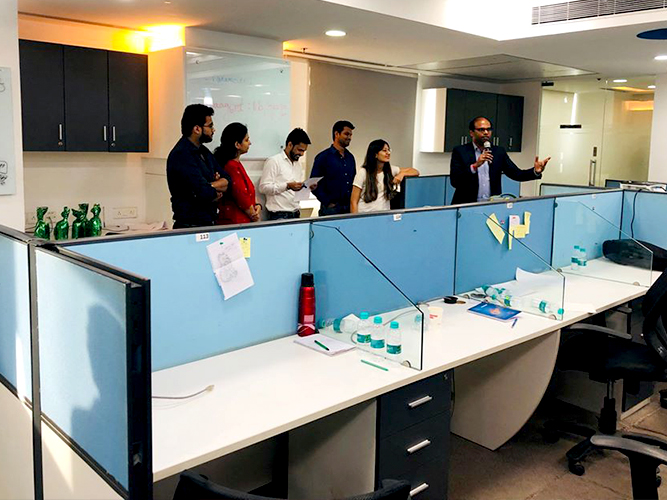 Bootcamp Session Conducted By Corda Professionals
We had the honor to have Corda professionals join us for an insightful Bootcamp session last Saturday. The technical team from Corda shared valuable tips with our core blockchain developers and laid the cornerstone for a brilliant technical partnership.