Events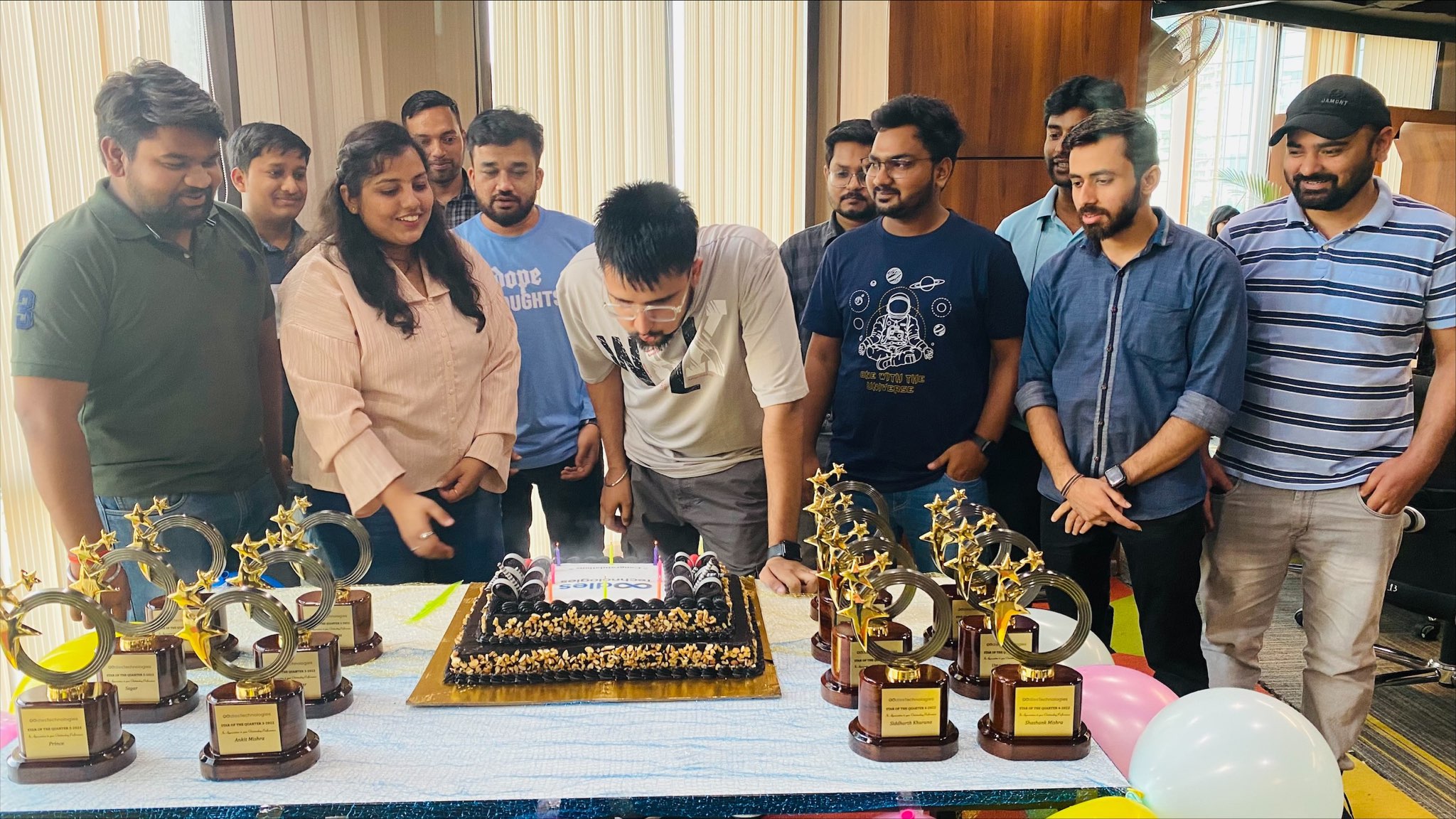 R&R | Project Of The Month Celebration
On 12th April 2023, we organized a joyous R&R Celebration event for Q3 & Q4 2022 to acknowledge and reward the contributions of our hardworking team members of Blockchain & Operations Support BU. We also announced the Project of the Month for February 2023 for 'Distinct', encouraging them for their remarkable efforts and dedication. A cake-cutting ceremony was also organized to mark these achievements, bringing together all employees to enjoy the zealous atmosphere and share in the joy of success.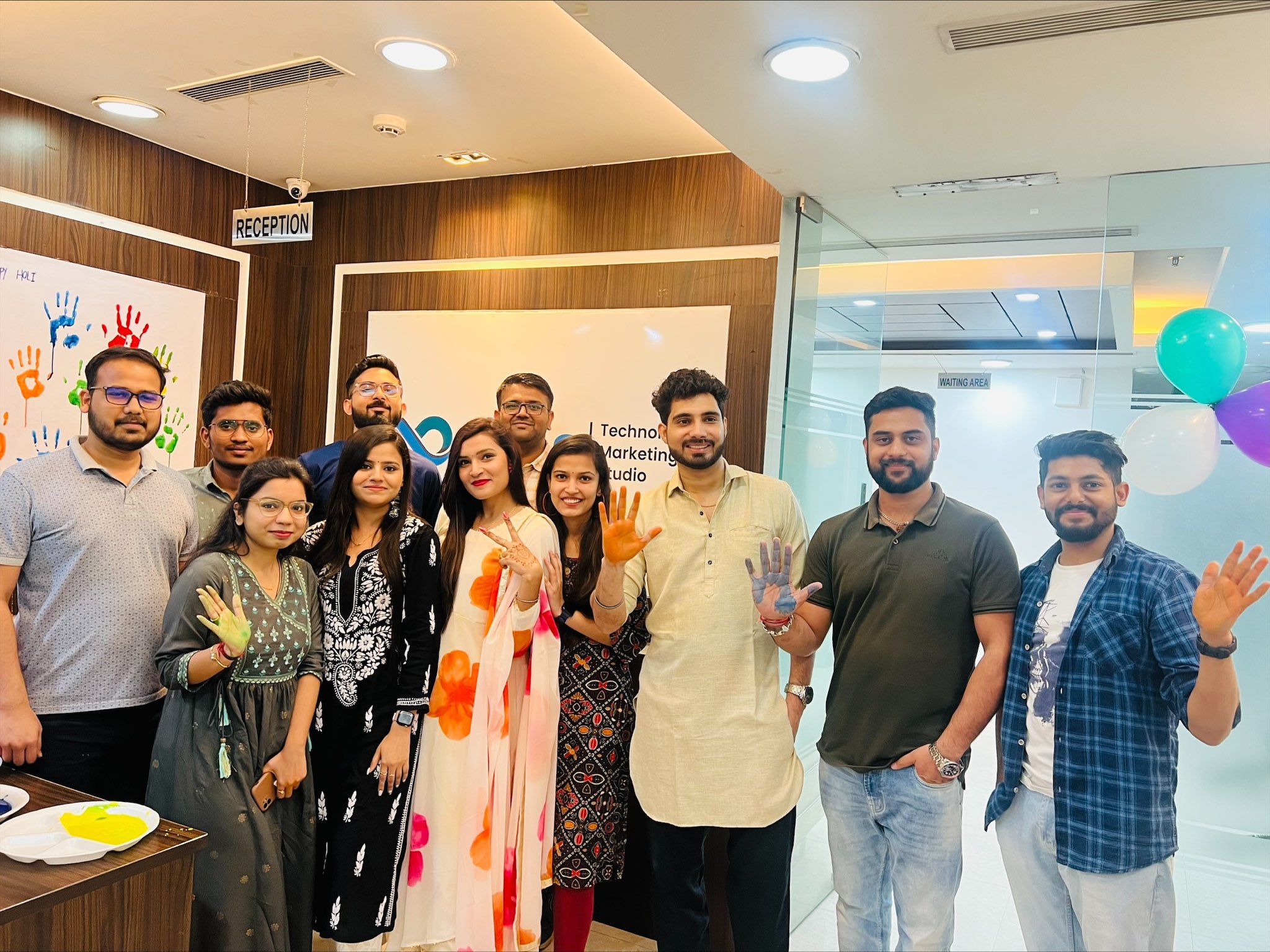 Holi | 2023
Holi is a time when people come together to spread happiness and love and celebrate the festival of colors in all its glory. This year, Oodles Technologies celebrated Holi with great enthusiasm and joy while fostering team-building and creativity through hand-print activities. Check out these vibrant glimpses from our memorable event.
R&R Celebration Q4 | 2022 | ERP BU
A day of fun, laughter, and team bonding! Our office team event was a great opportunity for everyone to get to know each other better and build stronger working relationships. Take a glimpse at our R&R celebration for Q4, 2022, cake-cutting, and Project of The Month commemoration for MyHelpa on 15th February 2023.
Project Of The Month Celebration | ERP
At Oodles Technologies, we take every opportunity to shine some light on our amazing team members, encourage them to achieve more heights, and commemorate their hard work and dedication. On 28 December 2022, we hosted ERP's 'Project Of The Month' celebration for July & November month. Take a look at these heartfelt glimpses.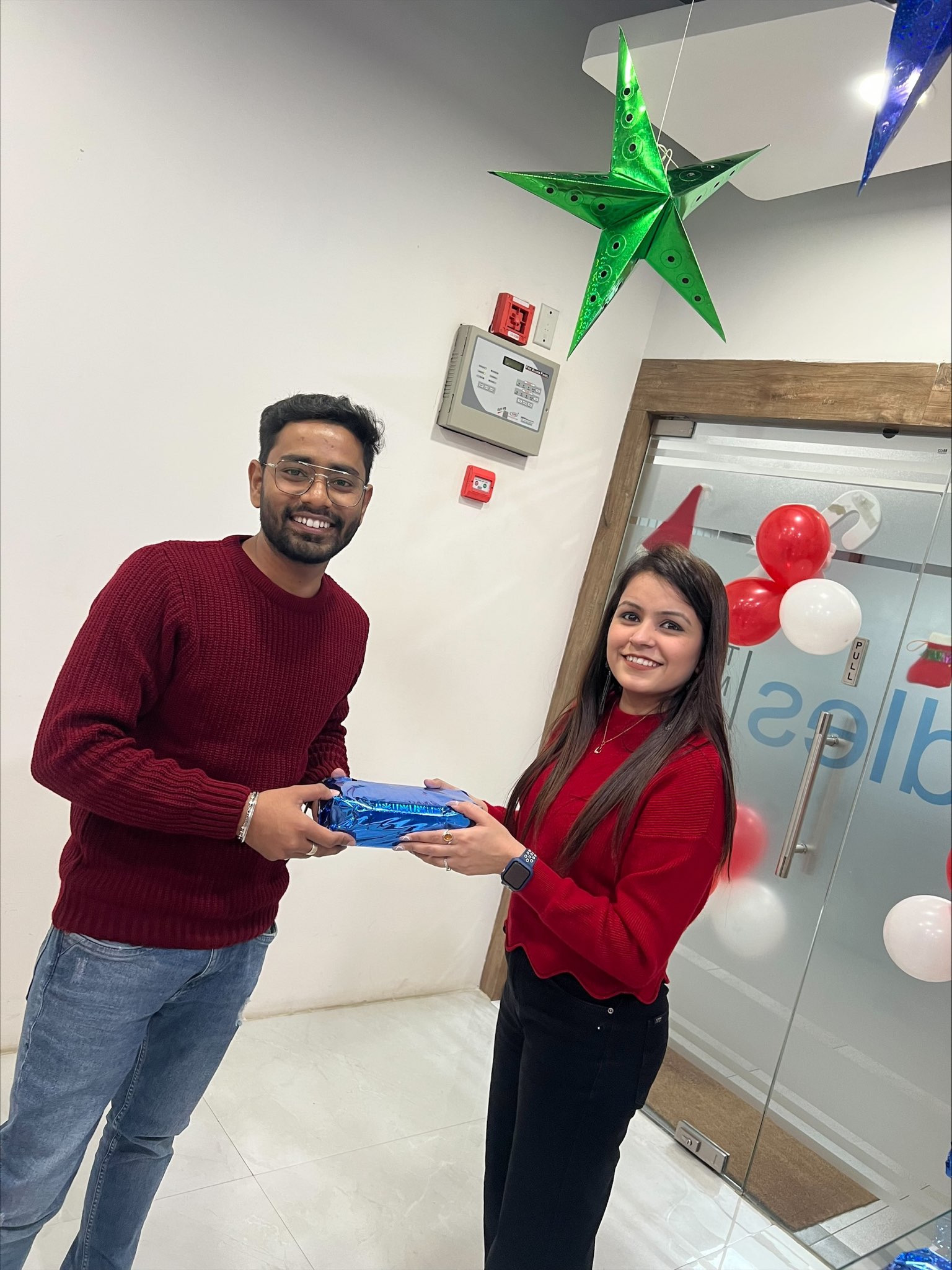 Christmas Celebrations | 2022
Christmas and the New Year season is the perfect occasion to promote stronger bonds between team members and help deepen their connections with one another. At Oodles Technologies, we celebrated the day with fun games & activities, entailing hope for a successful, peaceful, and prosperous new year. Dressed thematically in red and white, take a look at their happy faces!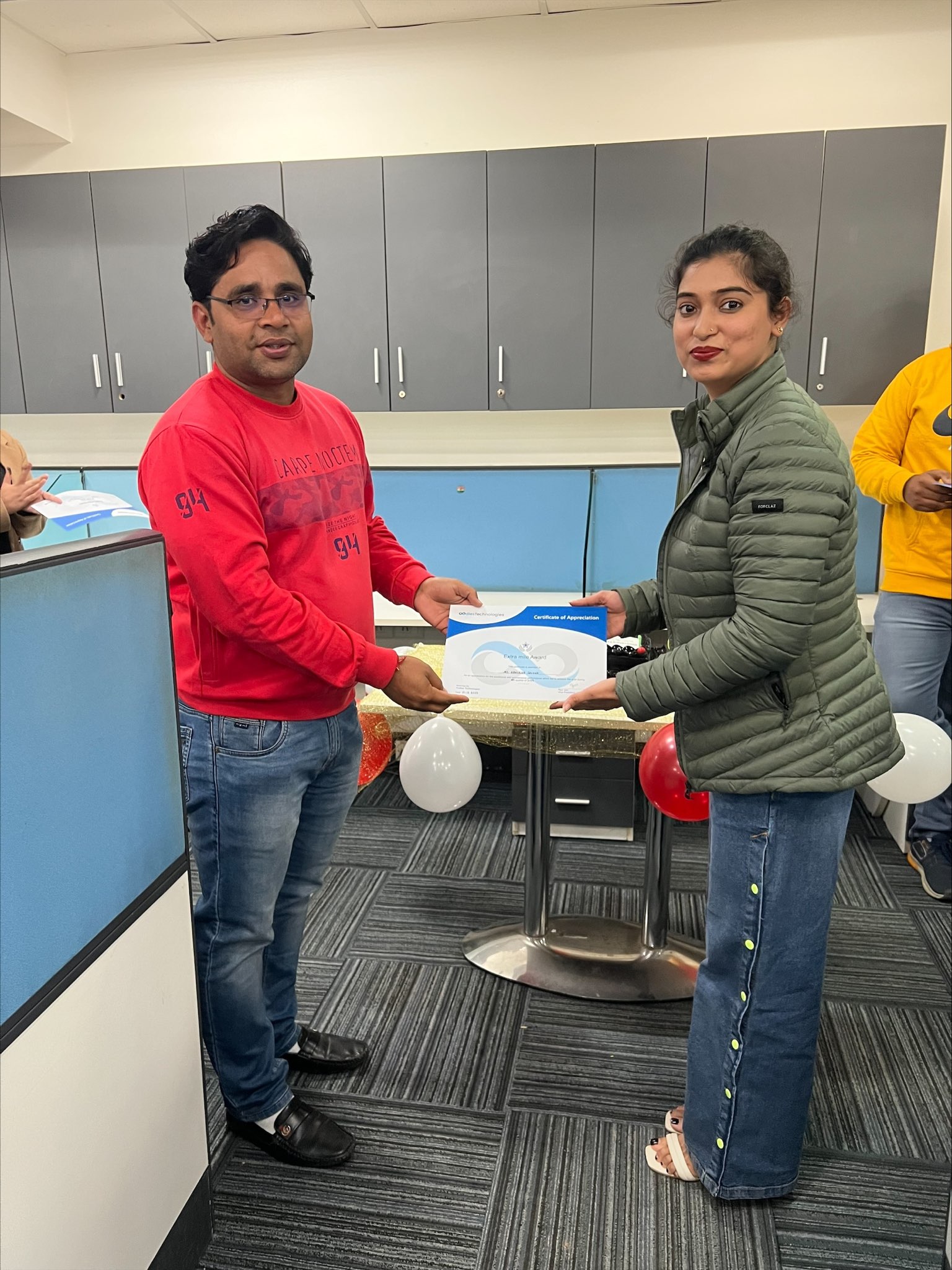 Project Of The Month & Q4 R&R Celebrations | ERP
On 21st December 2022, the talented ERP team commemorated the success of their projects (MyHelpa and CRM & Transaction Admin Development) with R&R and cake-cutting ceremonies. The Project of the Month announcement for May & June 2022 was coupled with Q4 2022 celebrations, filling the team with utmost excitement, zeal, and motivation.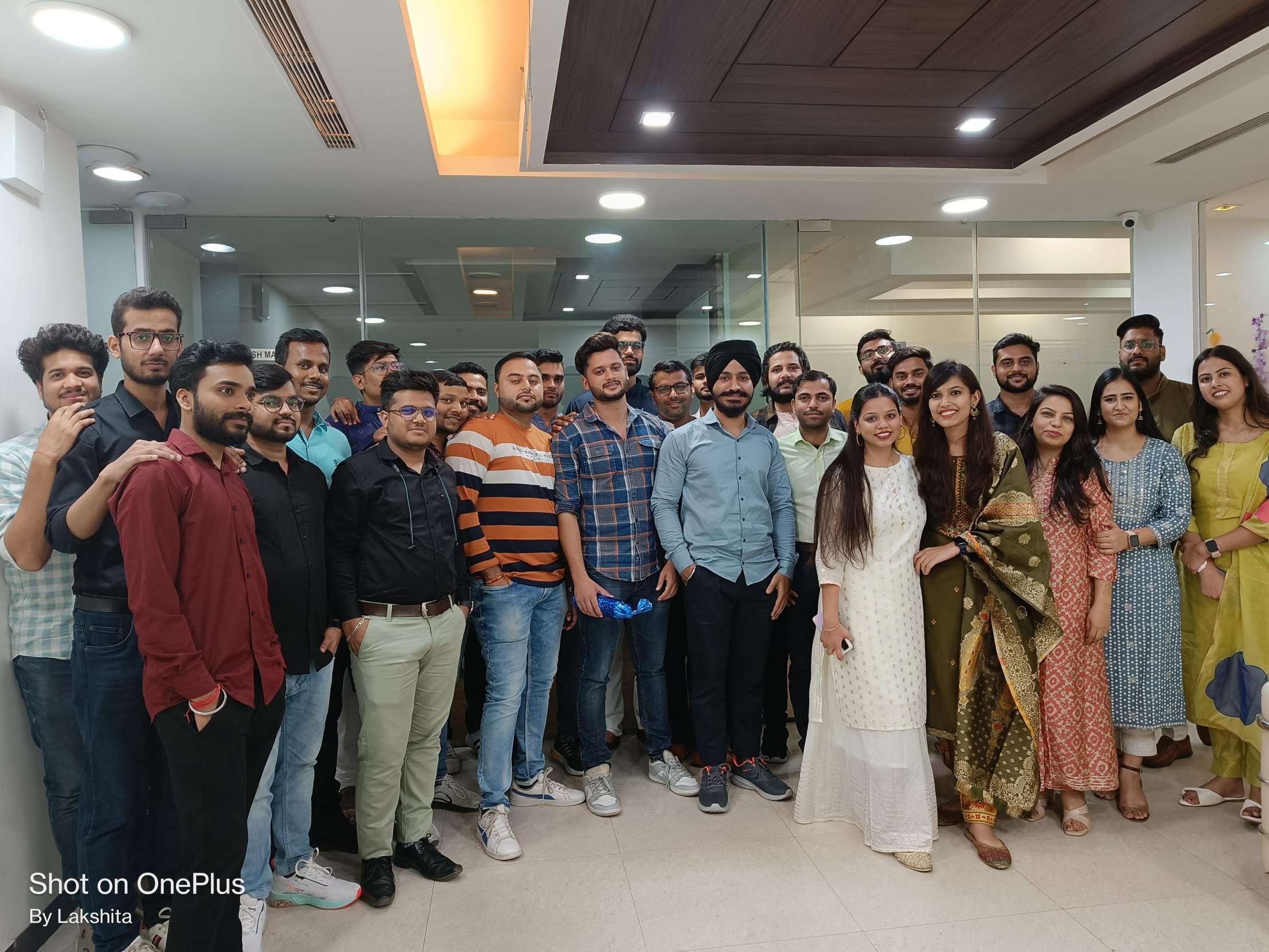 Diwali Celebrations 2022
Diwali brings in boundless happiness & enthusiasm, and this beautiful festival of lights gives the chance of fostering new friendships, setting new targets, and overcoming the evils of work life. At Oodles Technologies, we celebrated the onset of Diwali with high-on-energy activities, traditional dress-up, surprise gifts, and engaging games. Take a glimpse at our festivities and uber-exuberant team members.
R&R Celebration For Q3 2022 | Oodles Studio
Hard work incessantly pays off and our skilled and extremely passionate team members of Oodles Studio are the testament to that. To commemorate their sheer dedication and plausible performance in Q3 2022, we hosted a gleeful R&R and cake cutting ceremony. Take a glimpse at our exuberant team members for the win!
Reward Distribution | Q2 2022
With utmost dedication, commitment, and hard work, the talented workforce at Oodles Technologies has showcased unparalleled expertise in various fields of their jobs. To commemorate their achievements and constancy, we organized L1* Reward distribution for Q2 2022 and cake-cutting ceremony on 3rd October 2022. With wishes for more successful future endeavors, here is a glimpse of our gleeful event.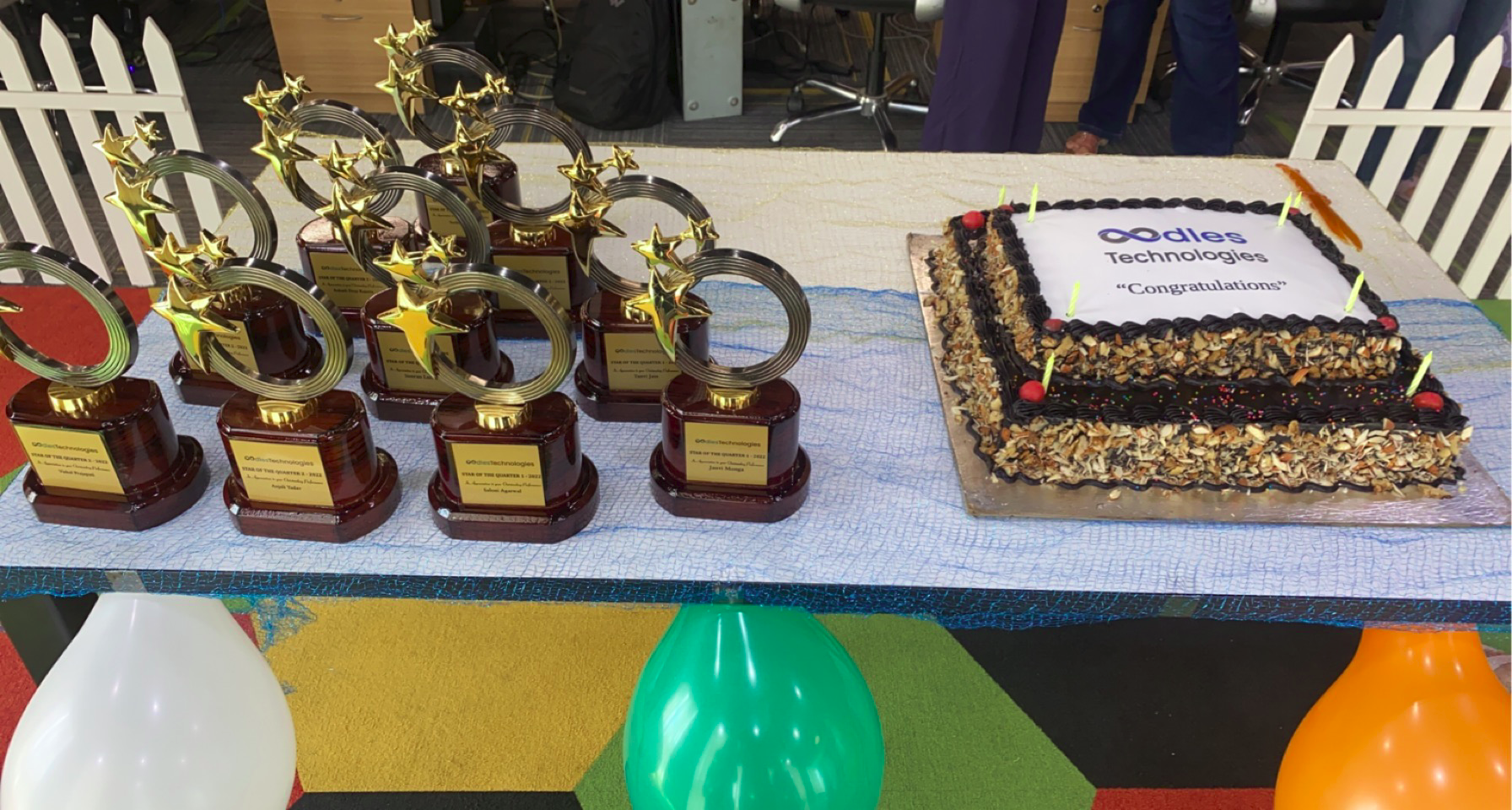 Rewards Distribution Event | Blockchain & HR
The potential and talent of the passionate team at Oodles Technologies never fail to amaze. In the past two quarters, we have witnessed exceptional results and growth, thanks to our zestful workforce. Take a look at the Rewards distribution & cake cutting ceremony for L1 star Q1 & Q2 2022 where we also commemorated the success of "HedGex" – Project of the month (April).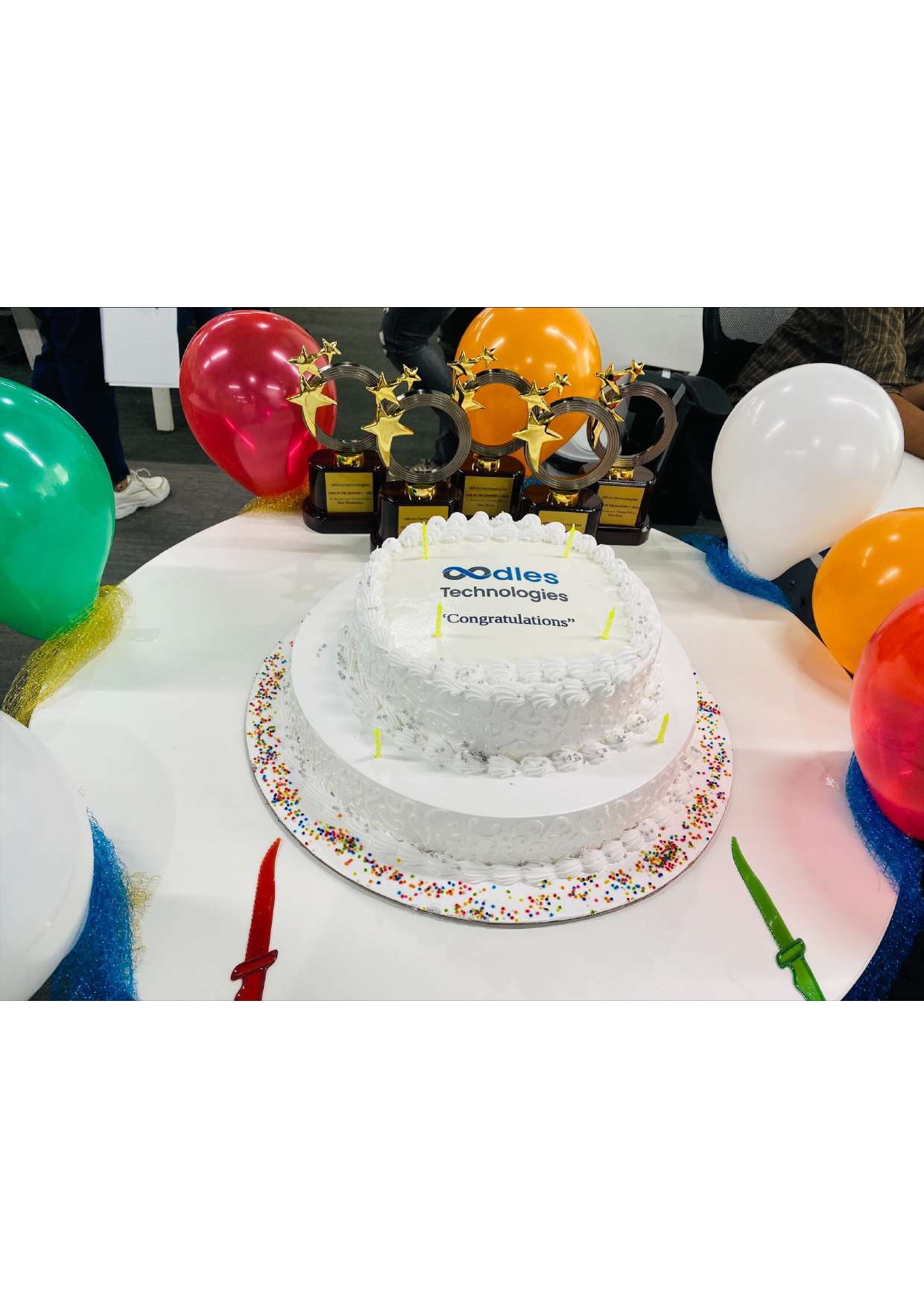 R&R Ceremony | Operations Support
True dedication and commitment to work furnish higher levels of achievement & success. And at Oodles Technologies, our talented professionals abide by this rule, enabling them to perform better and achieve unparalleled success throughout. Here's a glimpse of the Rewards distribution ceremony for L1 star Q1 2022, Spot Award for June and July month, and cake cutting ceremony held on 15th September 2022.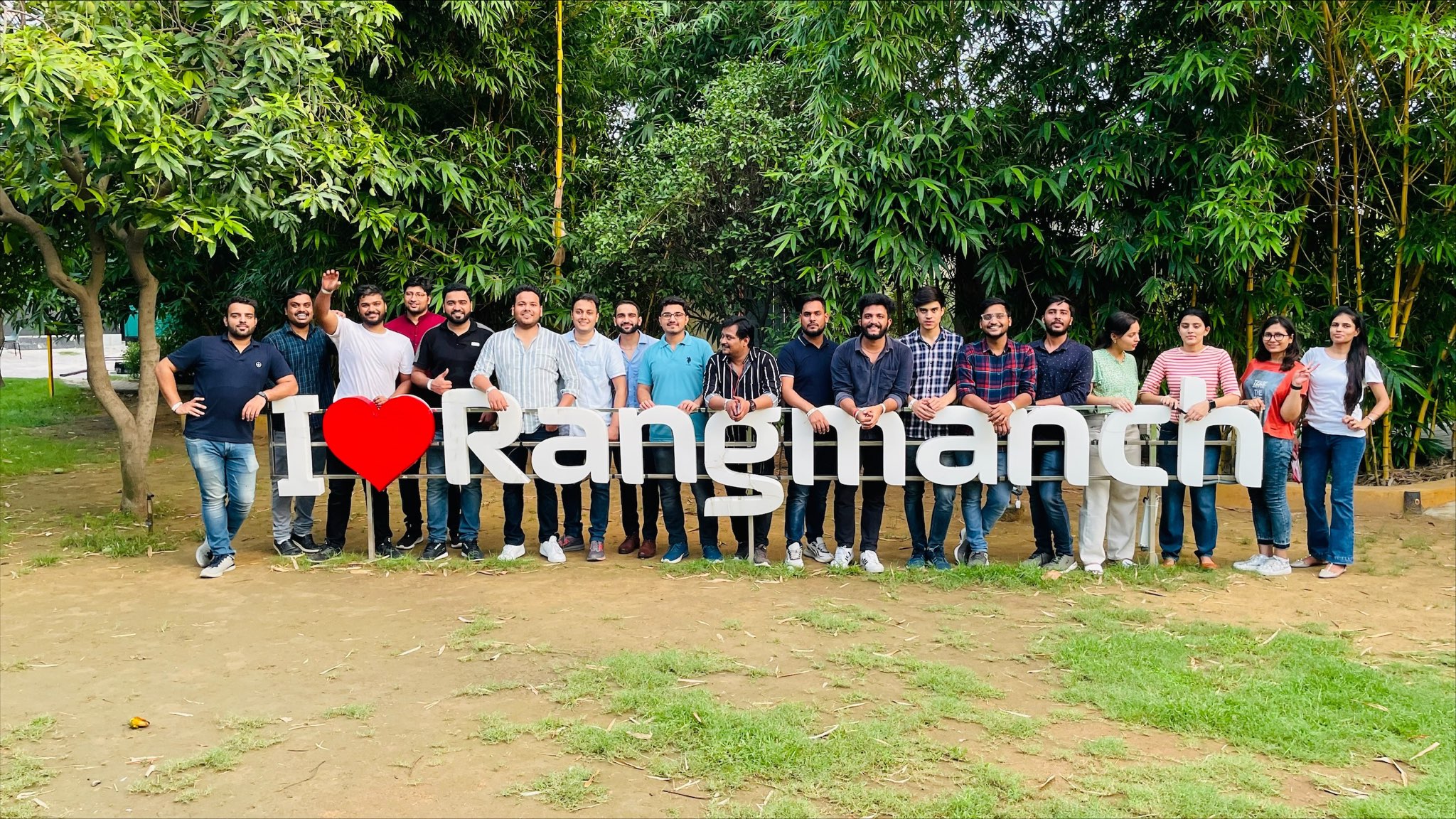 Team Event | AI
Nothing is more refreshing and exhilarating than a fun day out on a working day! At Oodles Technologies, we pay extra heed to keep our workforce jovial, motivated, and energized and we fulfill that with regular team events and celebrations. Take a look at the exuberant Oodlites from the Artificial Intelligence team relishing the adventures, games, food, and fun-packed activities at the Rangmanch Farms.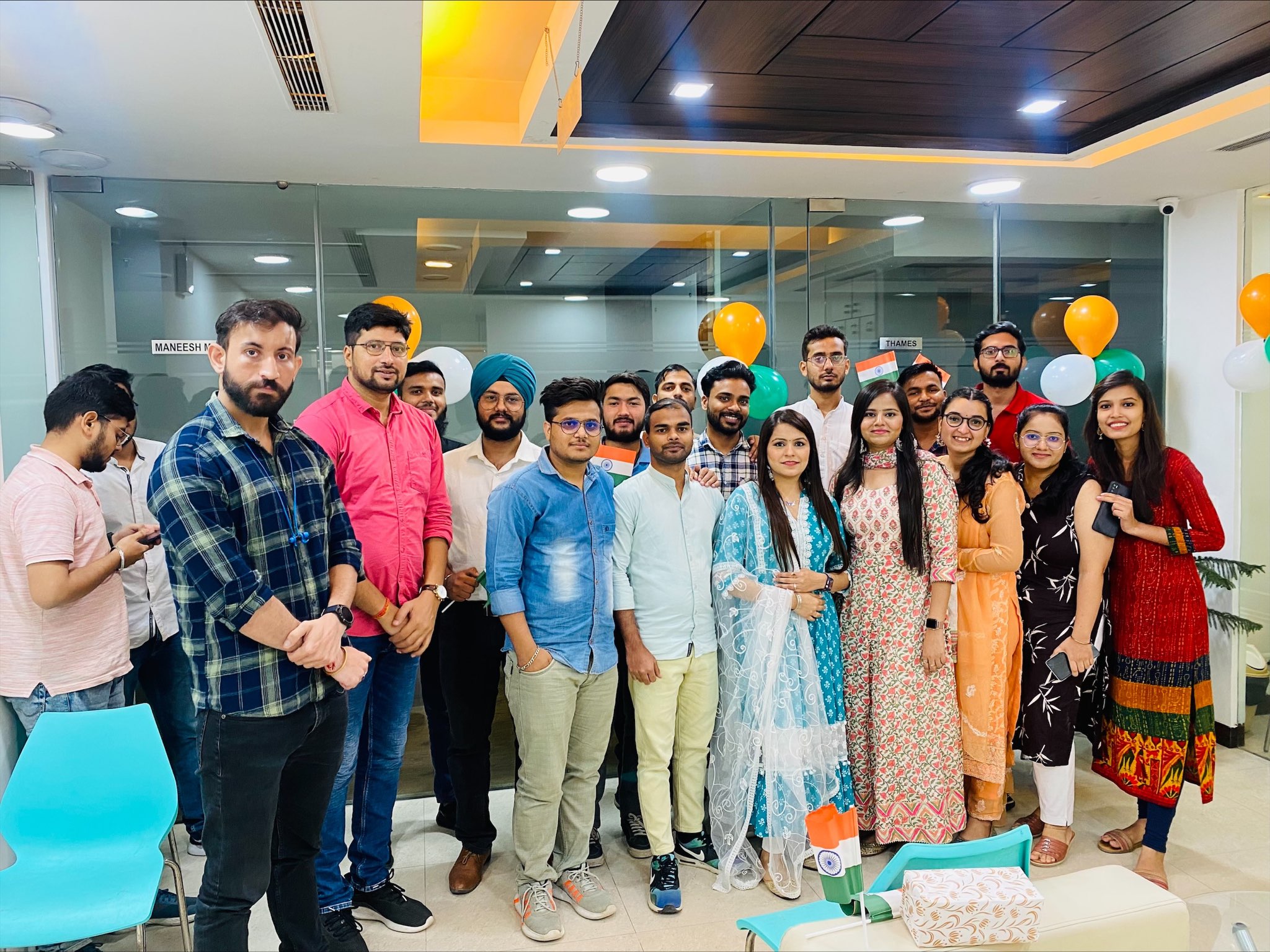 Independence Day Celebration 2022
75 years ago, India became an independent country and since then we have grown into the progressive & tech-empowered country that we are today! At Oodles Technologies, we celebrated the true spirits of Indian independence with utmost zeal and reverence. Here's a glimpse of our special event.
Oodles Technologies | Reward Distribution
Success comes with hard work, dedication, and perseverance – all blended to furnish impeccable results. At Oodles Technologies, we recognize the true potential and talent of our team members and motivate them to stay focused and energized with recurring team events and reward distribution ceremonies. Here is a glimpse of 'Star of the Quarter' reward distribution for Q3 2021 & Q4 2021 followed by the cake cutting ceremony.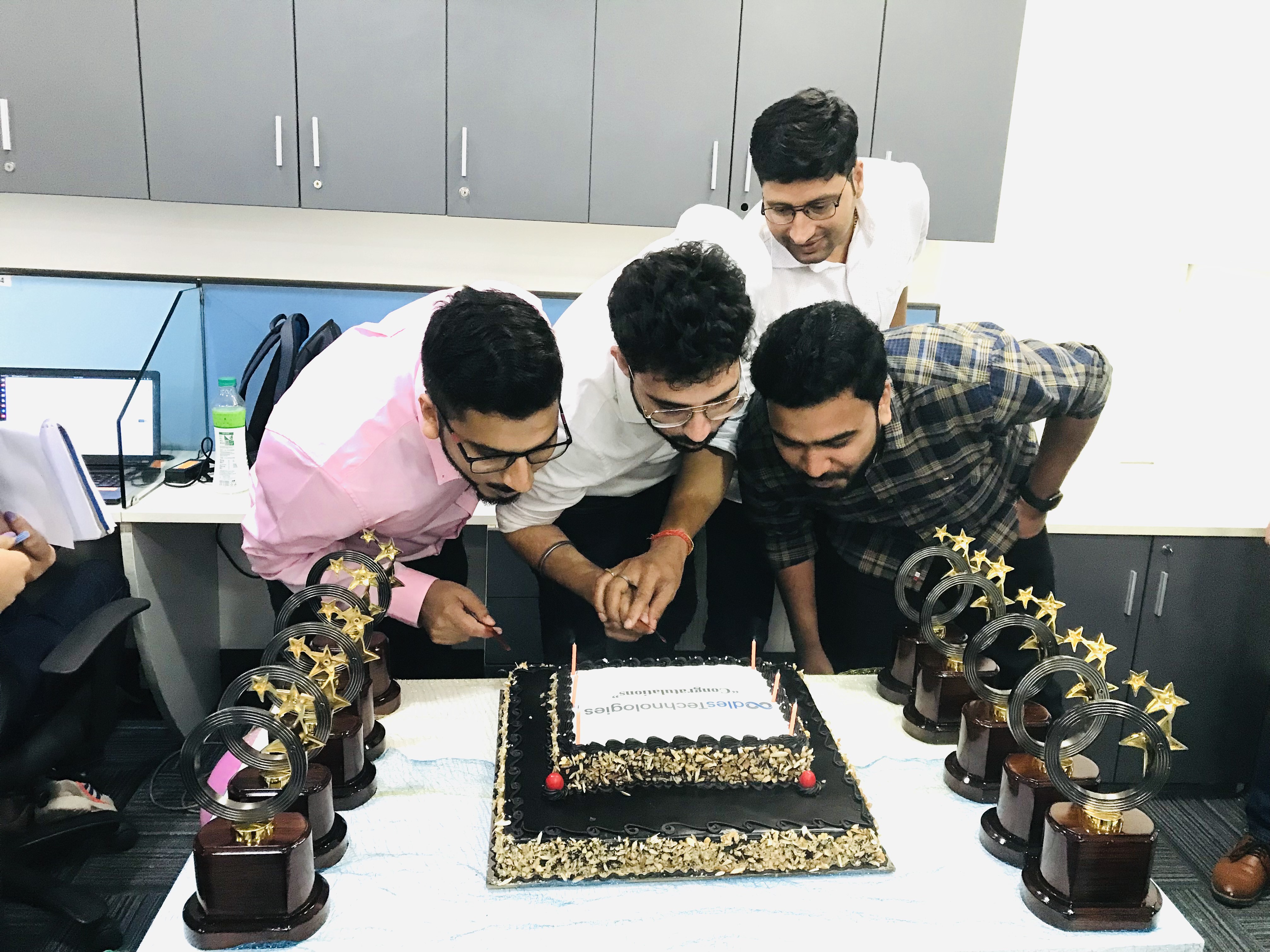 Rewards Distribution Ceremony | AI
To appreciate the efforts and hard work put in by our dedicated professionals, we, at Oodles Technologies, commemorated their achievements and success for Q4 2021 & Q1 2022 with a grand celebration. The event featured Rewards Distribution ceremony peppered with cake cutting and photography sessions. Take a glimpse at the talented & happy faces of the AI team.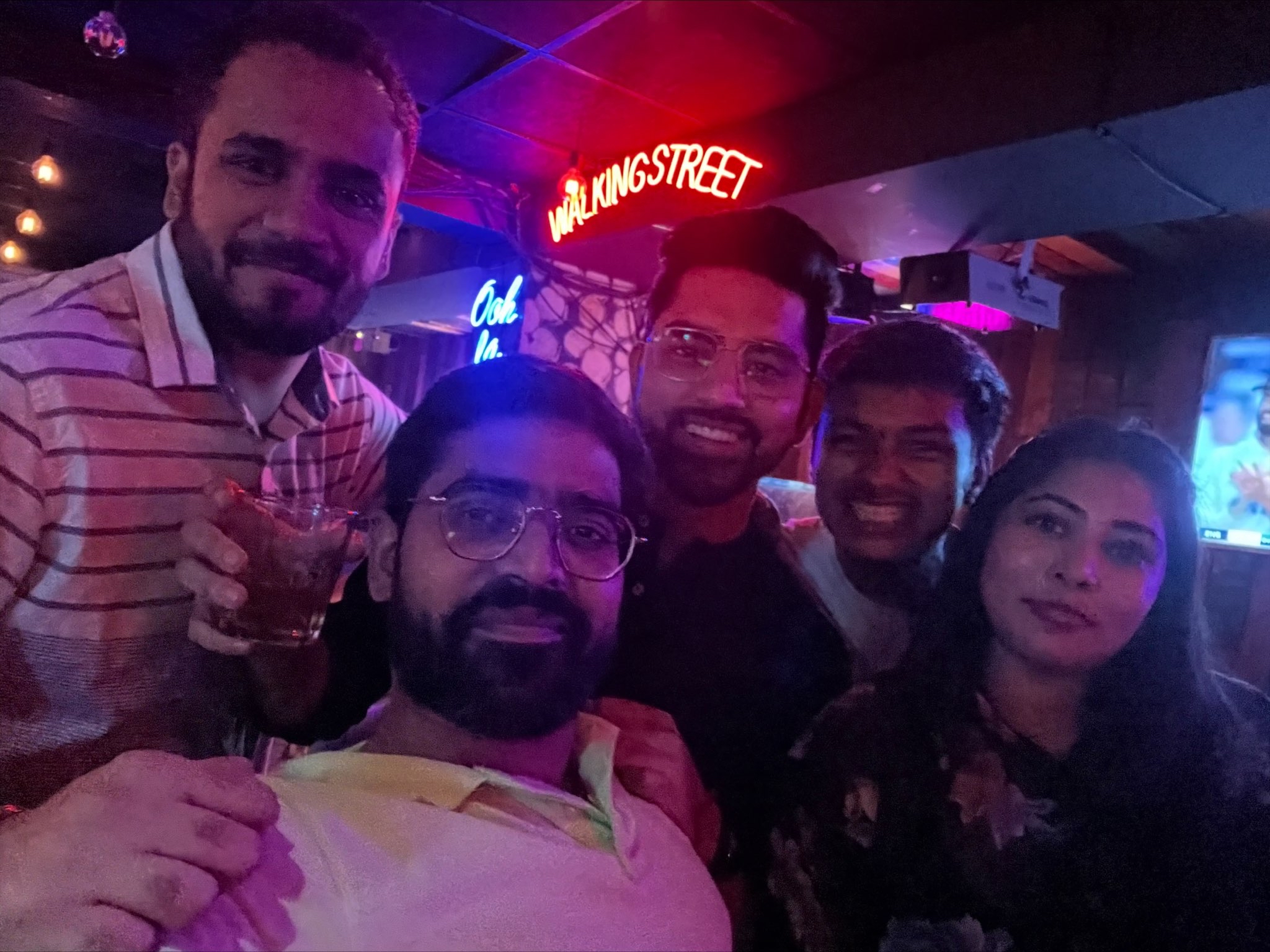 Blockchain Team Event
Team building events bring people together by encouraging collaboration and teamwork. At Oodles Technologies, we believe that fun activities help us see each other in a different light, allowing us to bond and connect in a different setting. Take a look at the Blockchain Team Event held at the Walking Street, bringing together good memories and moments altogether.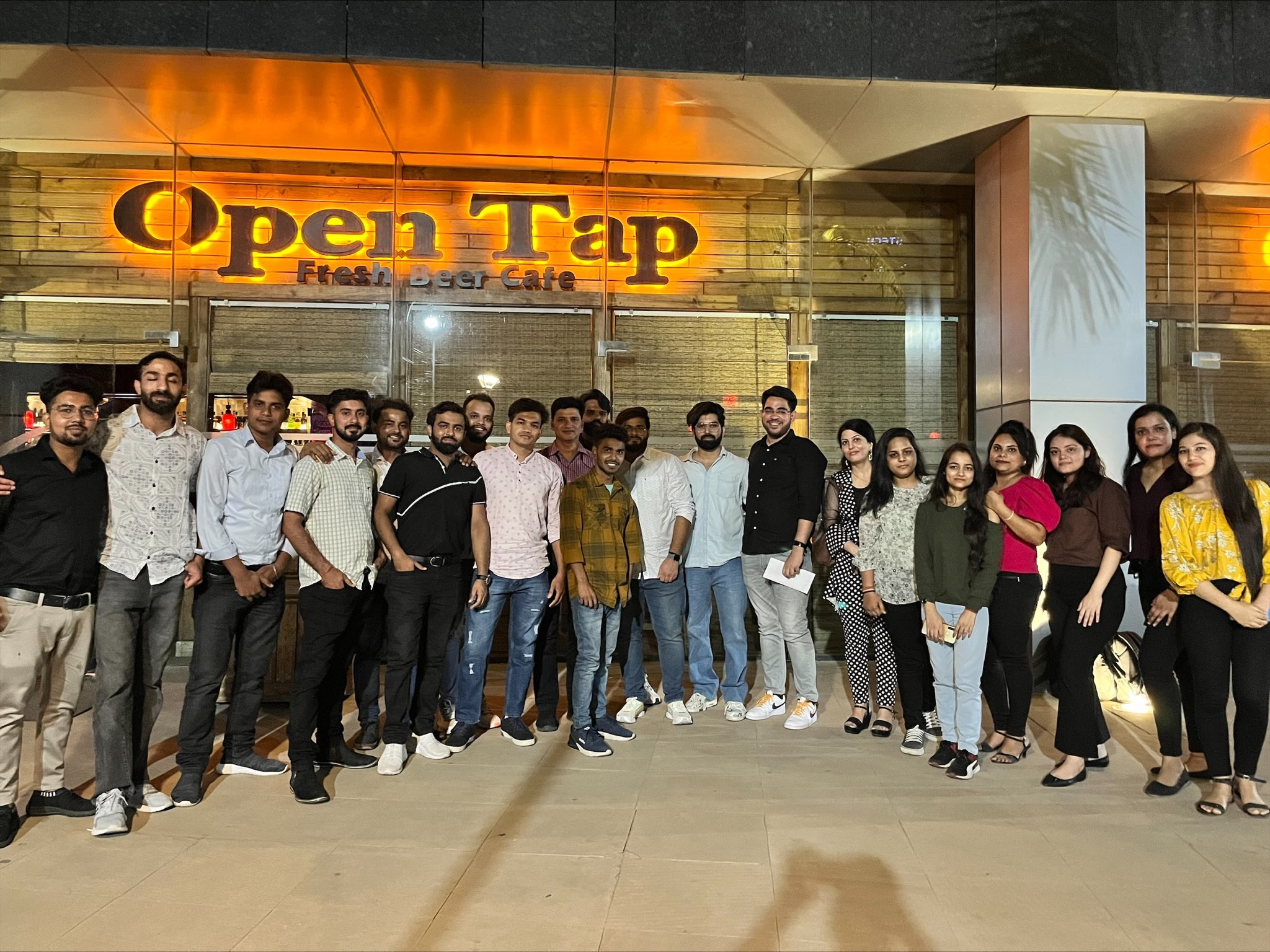 ERP Team Event
A team that works well together is more effective, productive, successful, and not to mention happier and more fun to be with! At Oodles Technologies, we believe in providing elated work environments to our workforce and we do that by organizing regular team events. Take a look at the ERP team event held at Open Tap on May 27th, 2022.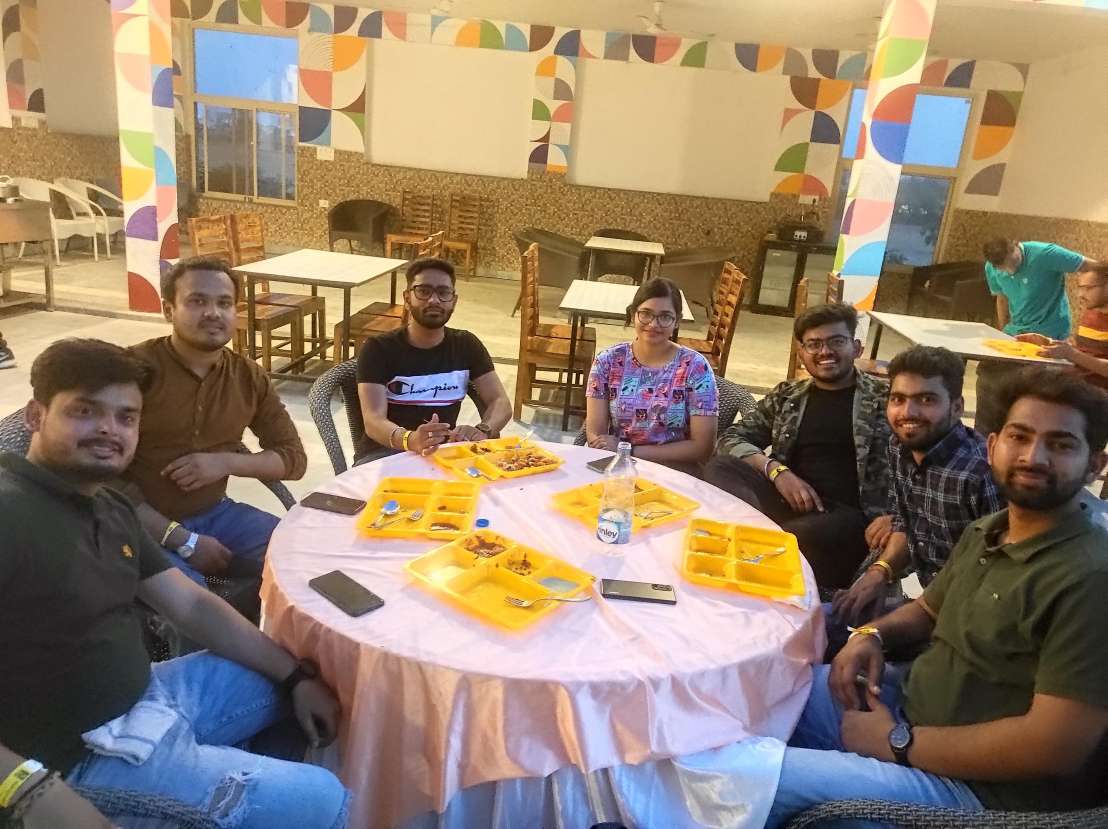 Dashboard Team Event
A simple but meaningful activity sets the tone for an event and builds consensus on shared values. At Oodles Technologies, we focus on nurturing our talents and providing them with uplifting work environments. Take a look at the team event conducted for the Dashboard Team at Rangmanch Farm.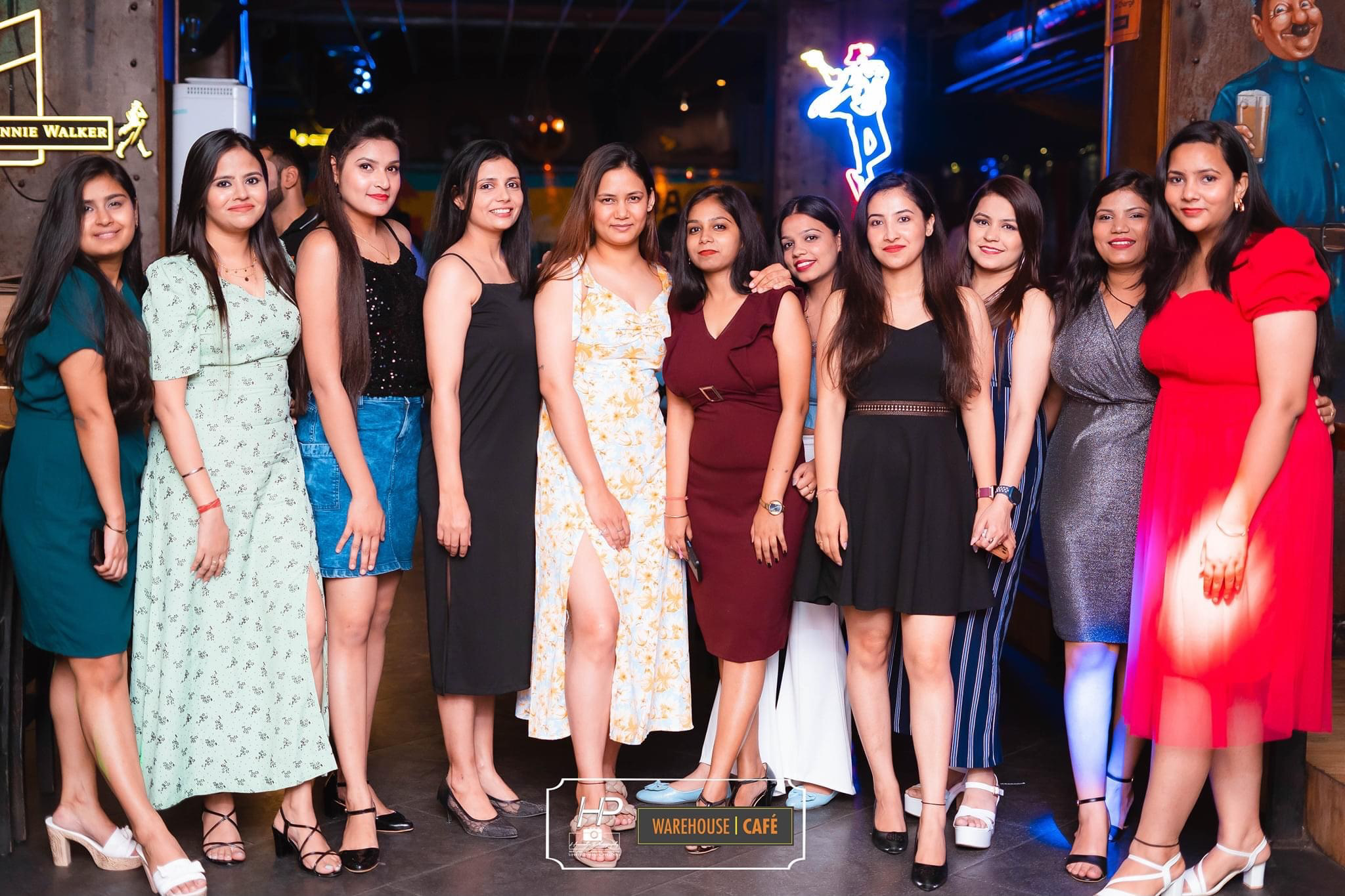 HR Team Event
Teamwork has the incredible power to increase productivity, job satisfaction, and even each person's individual performance. At Oodles Technologies, we inspire our workforce to band together and celebrate collaboration. We conducted an exciting team event for our beautiful and talented HR members.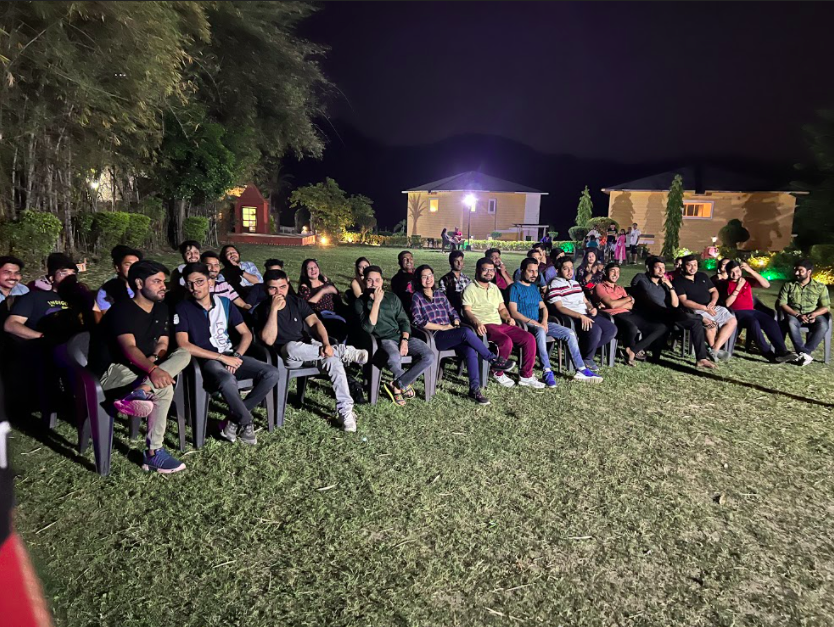 Team Event and R&R Celebration
While our rewards & recognition ceremony was already planned, we decided to pair it with an eccentric trip to Jim Corbett National Park. The convivial team event not only uplifted the spirits of our ace blockchain experts but the accolades also motivated them to achieve a lot more in their careers and lives.
'Star of The Quarter' Celebration
It feels tremendous to have a team of professionals who go above and beyond to achieve goals and deliver tangible results. To celebrate the outstanding performance of our Operations & Support team, we hosted the 'Star of the Quarter' event for Q3 and Q4 with cake-cutting and award distribution ceremonies.
DPP Team Event
Regular recreations and team events are an integral part of Oodles' work culture and our beaming DPP team members are the testament to that. We hosted a team lunch at Barbeque Nations and these moments reflect their sheer exuberance.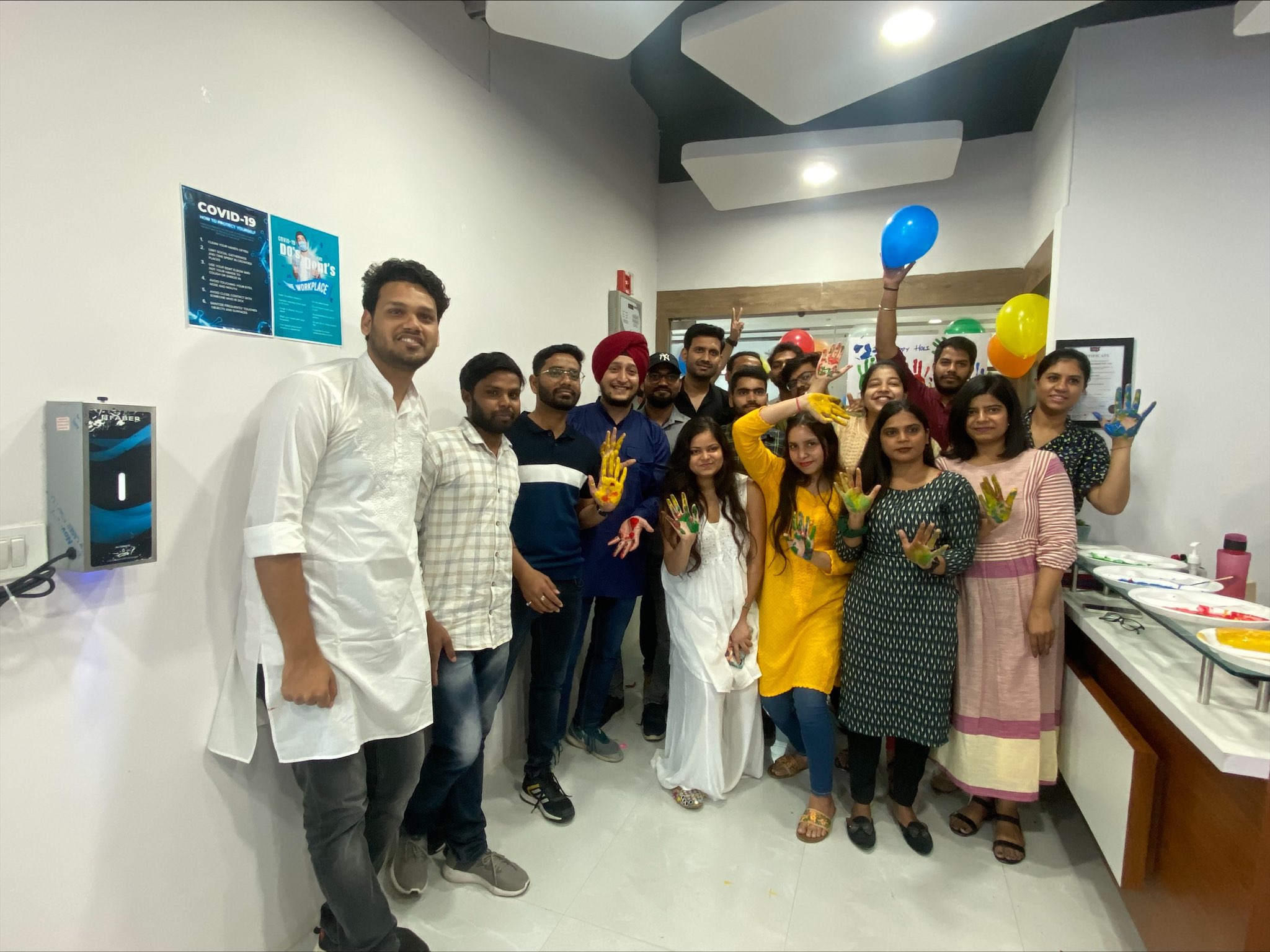 Holi Celebration 2022
With joy and jubilation, we welcomed the vibrant festival of colors! We hosted a fun-immersed event where our elated Oodllites participated in various games and celebrated the spirits of Holi with pure excitement and bliss. Here's a glimpse of our team members cherishing hand-print activities and playdowns.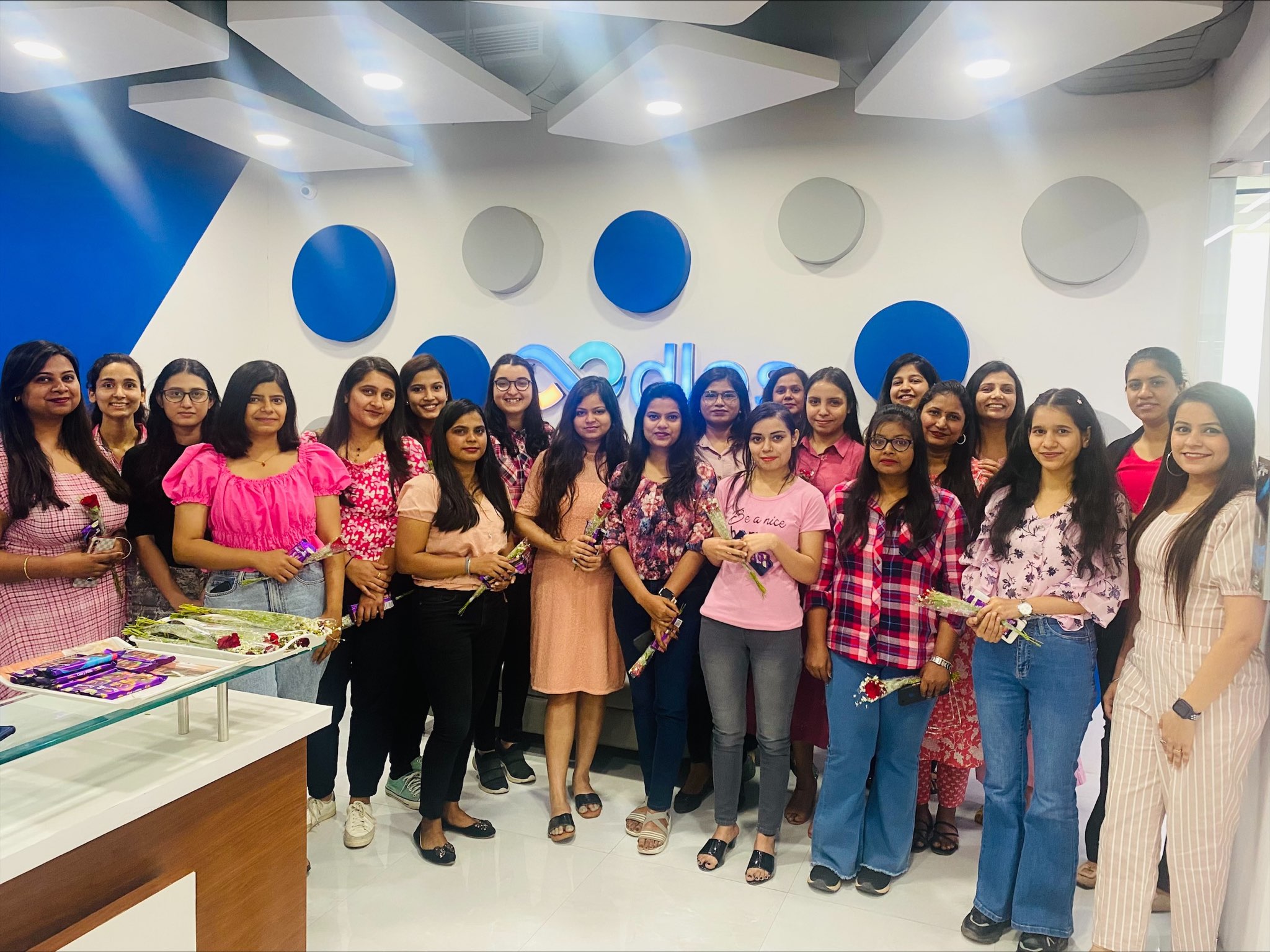 Women's Day Celebration
On the occasion of International Women's Day, we celebrated the success, achievement, strength, resilience, and dedication of our wonderful women workforce. Take a look at our beautiful team, inspiring and brimming with confidence, joy, and enthusiasm.
Project of The Month | Tutorx
Teamwork is the ability to work together toward perpetuating a common vision and to direct individual accomplishments toward organizational objectives. Here's a glimpse of our Project of The Month Celebration, encompassing Oodles tech enthusiasts commemorating the success of Tutorx project.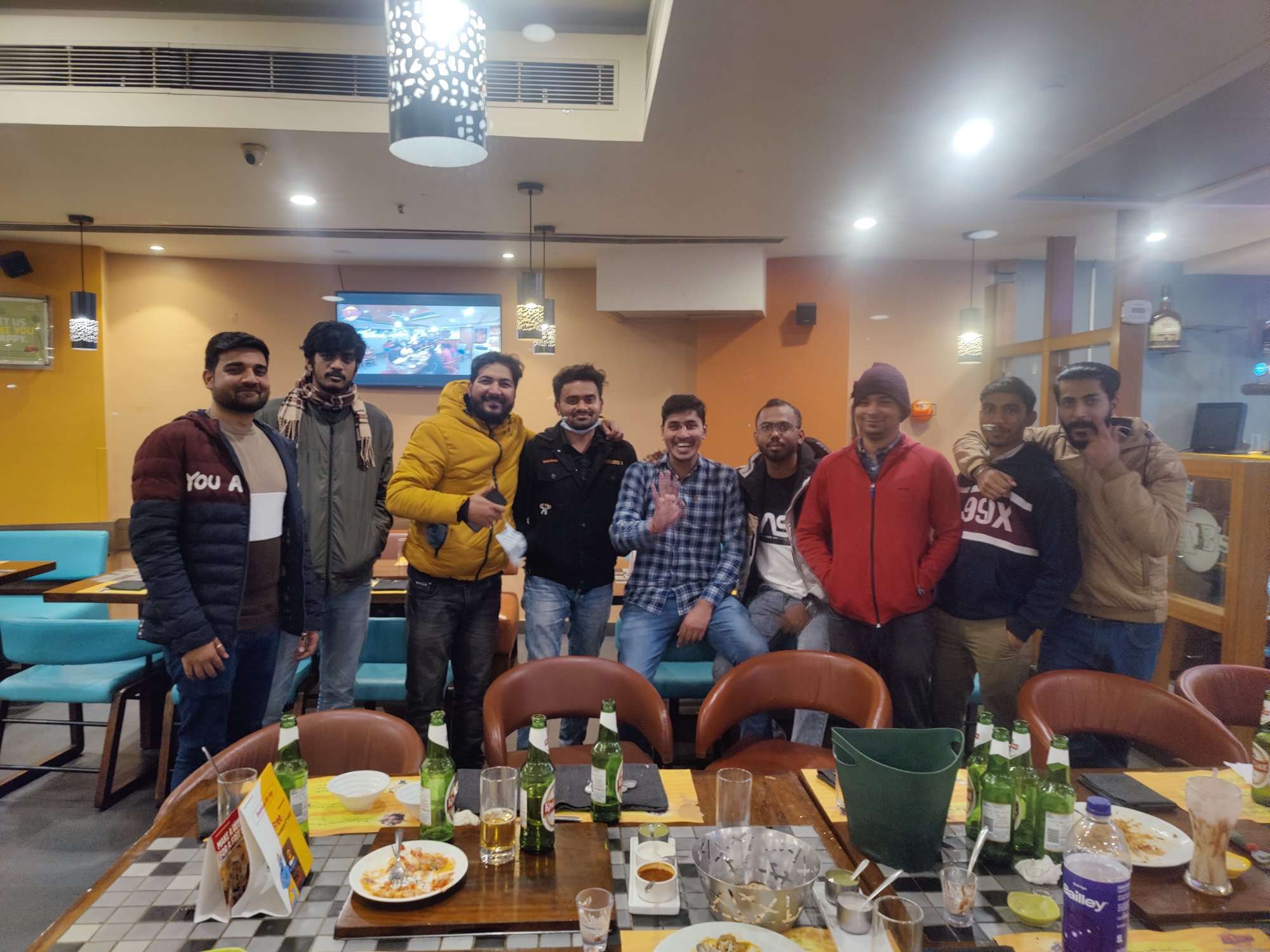 Infra Team's Quarterly Event
Team building events play a crucial role in creating a productive, motivated, and creative work environment. At Oodles Technologies, we believe in celebrating every occasion, milestone, and achievement. Here is a glimpse of our exuberant Infra team relishing the quarterly team event.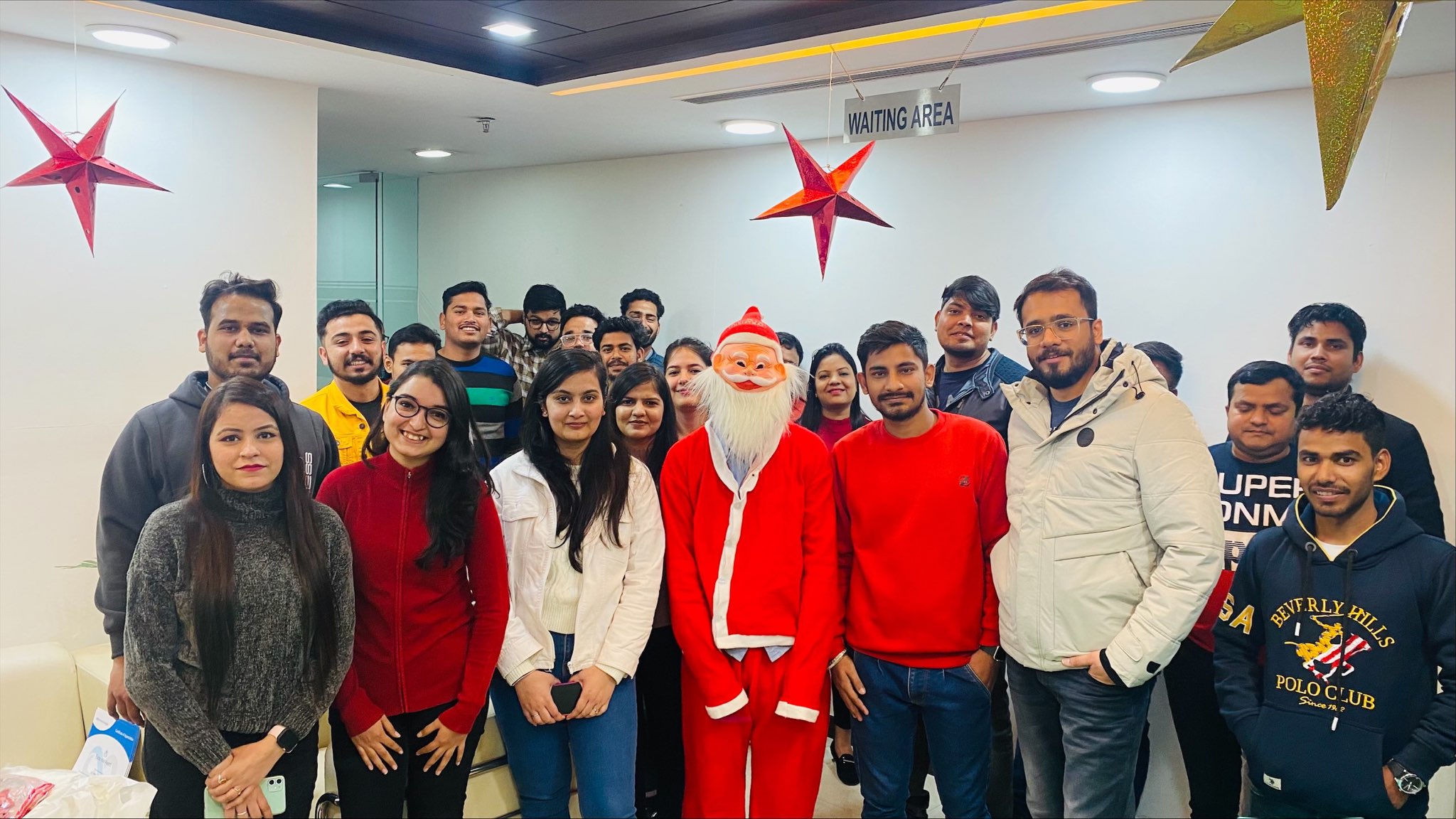 Christmas Celebration 2021
Christmas is that time of the year when everyone is filled with beaming and renewed spirits. We celebrated this festive season with gripping and zestful games, encouraging our team to cherish the beginning of a vibrant new year while paving the way for new changes and milestones.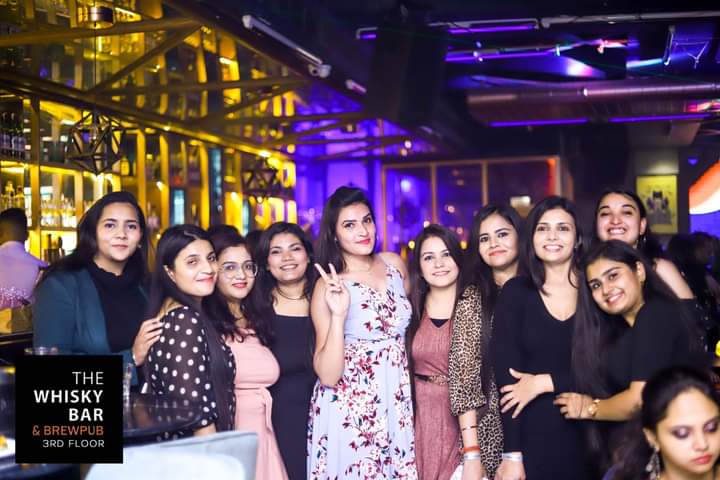 HR Team Event Quarter 4
At Oodles Technologies, the HR Department is the backbone of building a productive, flexible, and more inclusive work environment. To acknowledge their immense contribution, we celebrated their Q4 success in the form of a fun-packed get-together.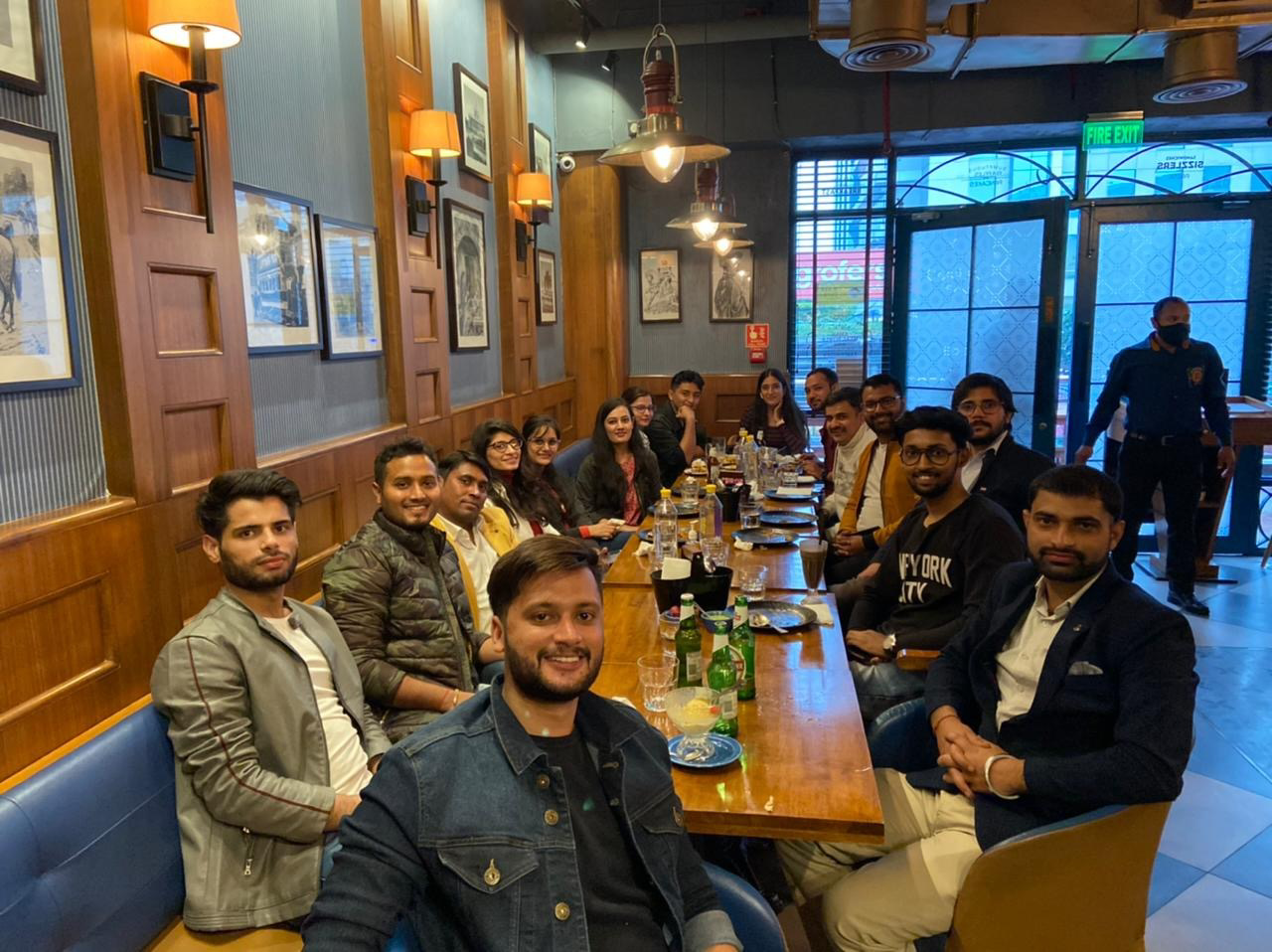 Pando Team event
Another day, another indelible moment with the team! Sharing a small glimpse of our recent Pando team event. A day spent together with co-employees is a great way to rejuvenate and build team spirit after the week's hustle.  #Teamouting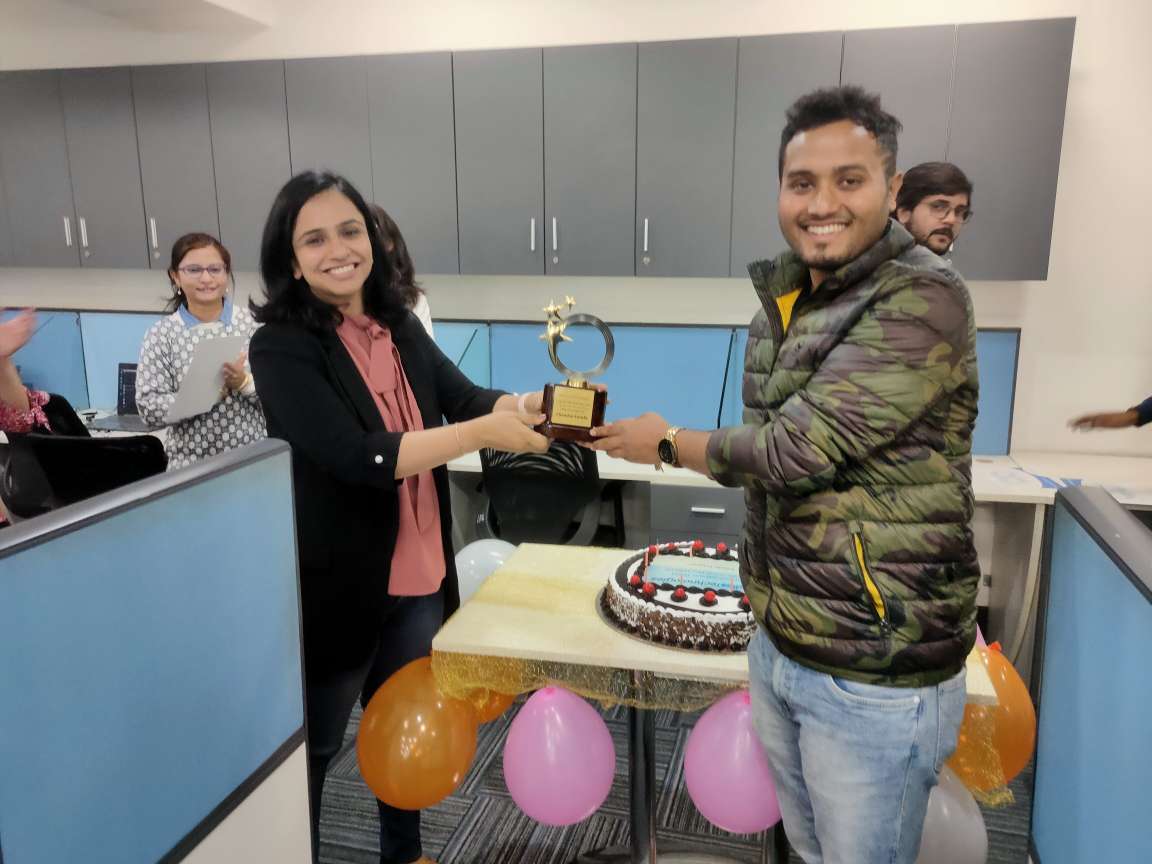 Star Of The Quarter
We are ecstatic to present you our 'Star Of The Quarter'. Teamwork is the secret that makes common people achieve uncommon results. #StarPerformer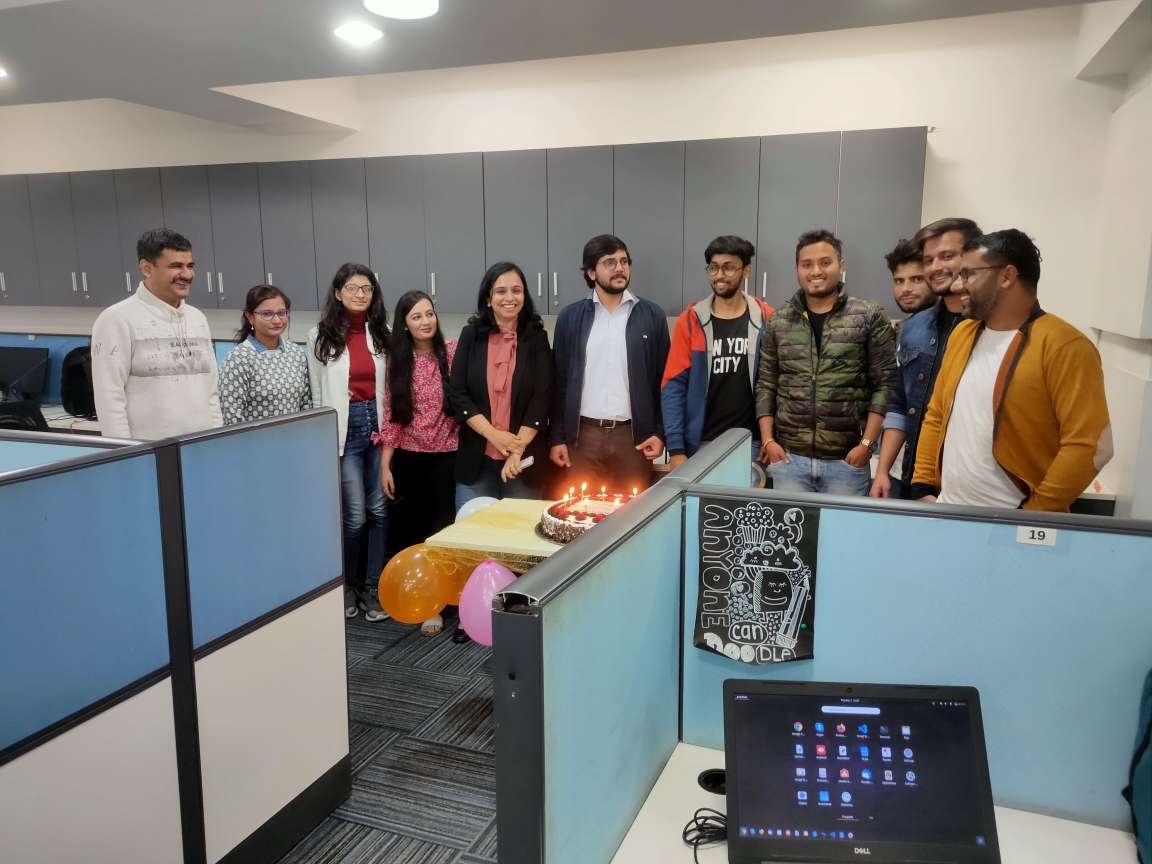 Project Of The Month celebration - Pando
We are pleased to announce that Pando is our project of the month for October 2021. We extend our heartiest congratulations to all the team members for their dedication and commitment by crossing yet another milestone.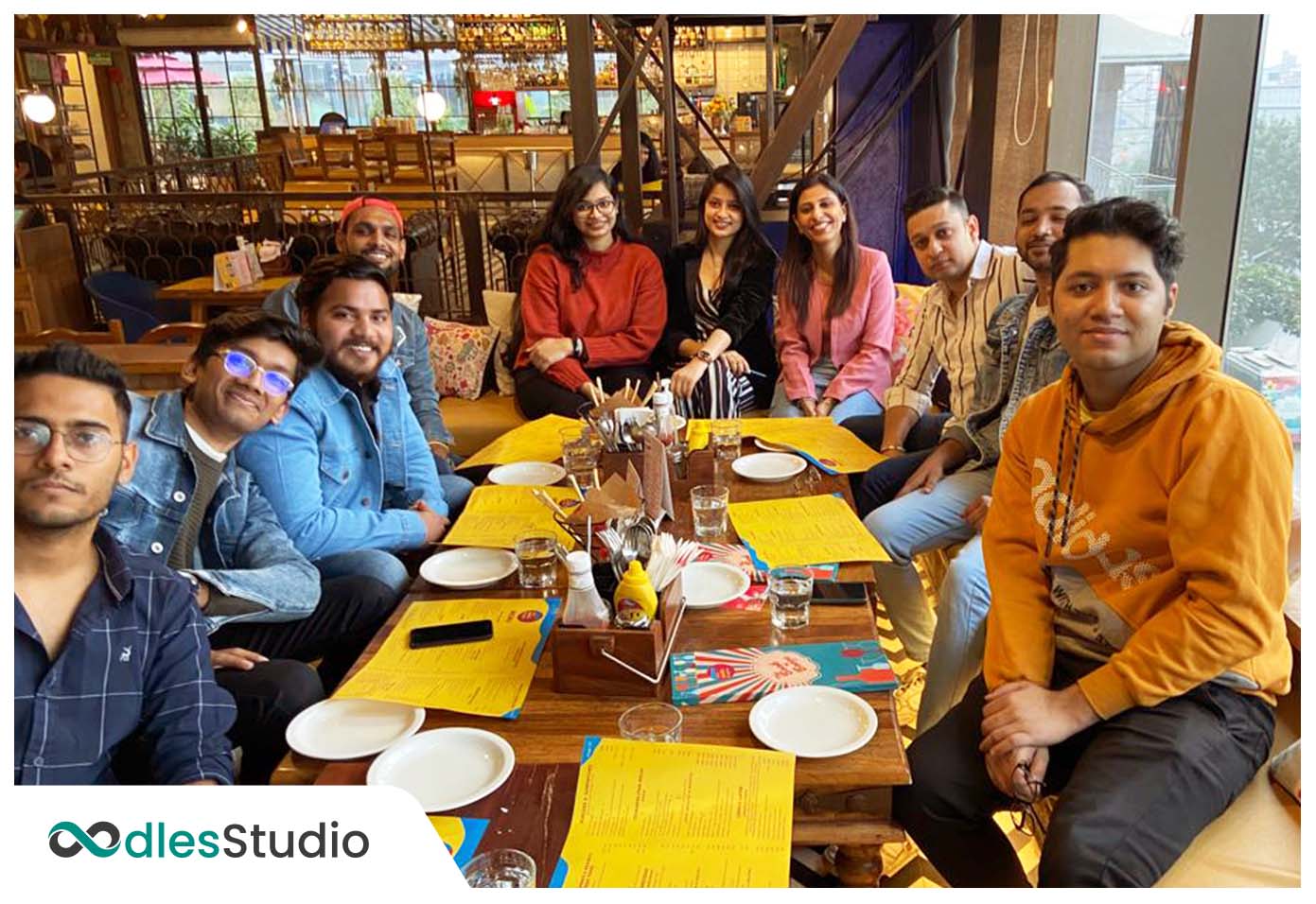 Oodles Studios Team Event
Sharing our recent Oodles Studios team event at Cafe Delhi Heights.  Coming together is a beginning, staying together is progress, and working together is a success - Henry Ford.
Team Event Kairos
Team work makes the dream work.  Here's a glimpse of our recent Kairos team event which was held at The Forestta.  "No one can whistle a symphony. It takes a whole orchestra to play it." – H.E. Luccock #Teamevent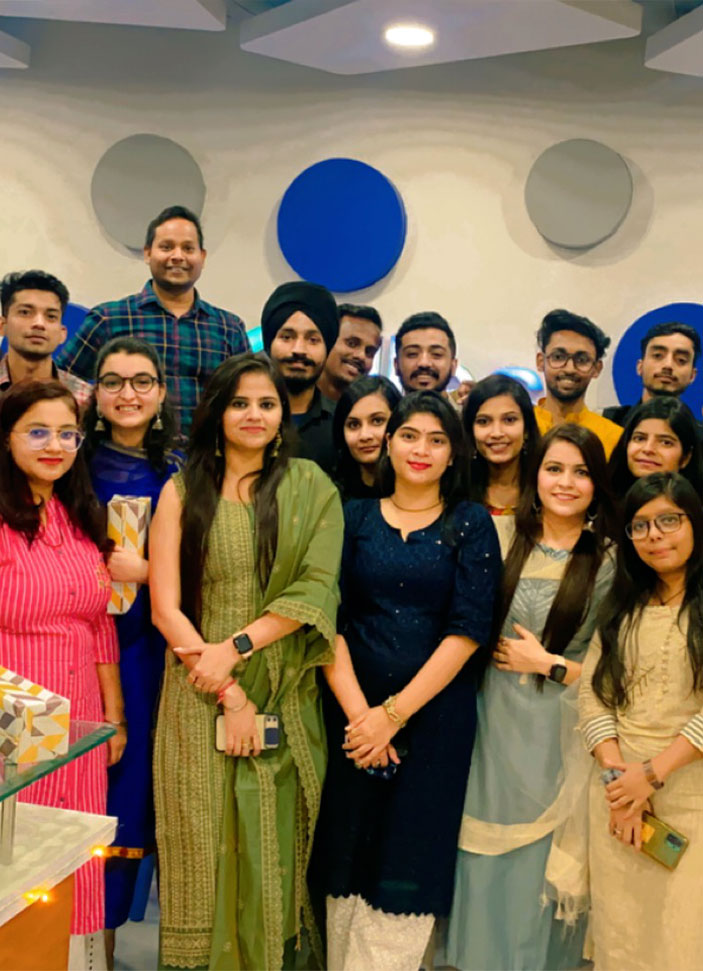 Diwali Celebration - 2021
At Oodles Technologies, Diwali calls for a grand celebration! It gives the chance of setting new targets, overcoming the evils of work-life, and fostering new friendships. Here's a small roundup of our Diwali festivities with the zestful Oodles family.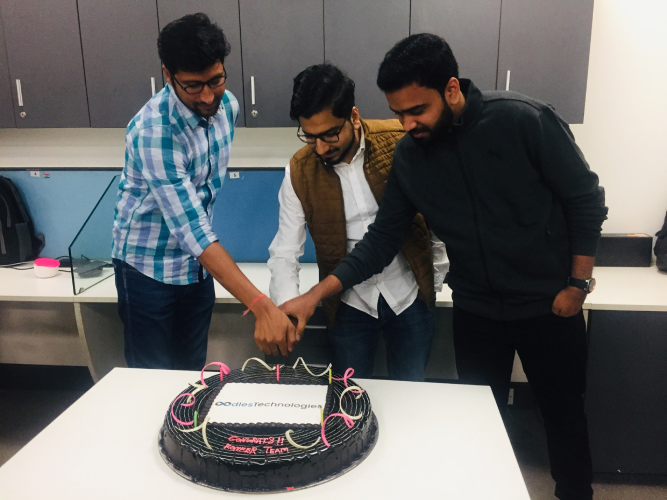 Project of The Month - October 2019
We are pleased to present our Project of The Month #Award for October '19 to #KonferTeam, led by our Project Manager, Mohit Virmani. We convey our heartiest congratulations to all team members for their hard work, dedication, and commitment to serving our clients with utmost zeal and solemnity.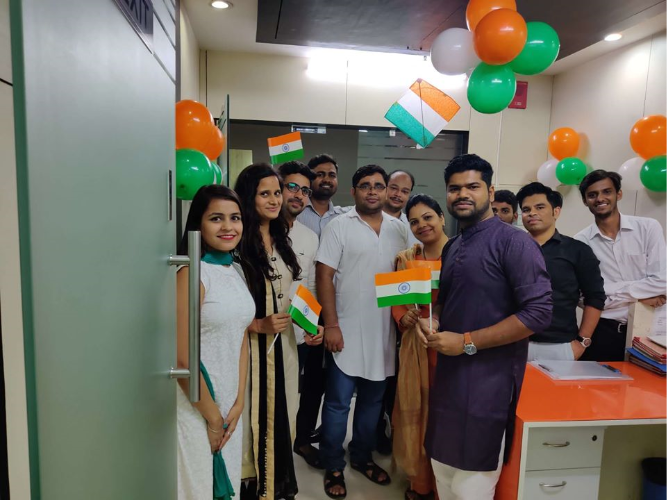 Independence Day Celebrations
Oodles Technologies celebrated the 73rd Independence Day with great patriotic fervor and enthusiasm. During the celebrations, Oodlites took part in several fun activities and took pledge to protect our country from corruption, racism, and superstition.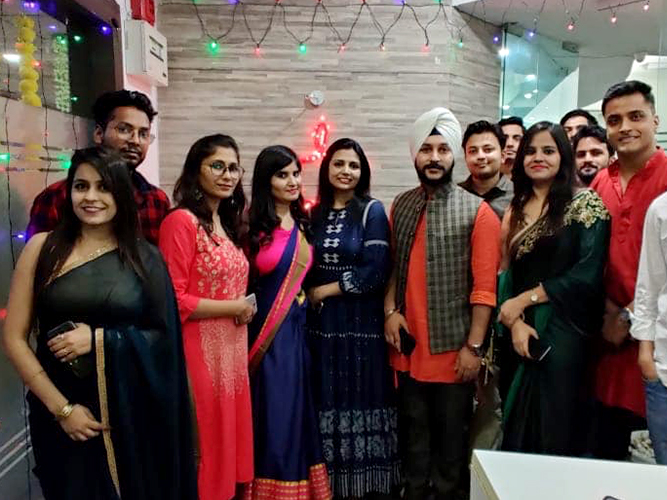 Diwali Celebration - 2019
Oodles Technologies celebrated the festival of lights, Diwali, with great pomp and joy. We organized several workspace activities for our employees and associates to show their high spirits, zeal, and creativity.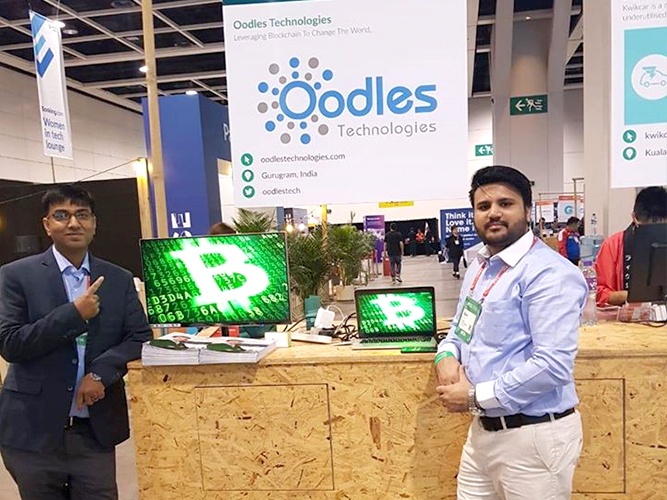 Rise 2018, Hong Kong
In July 2018, Oodles technologies participated in RISE, Asia's largest technology conference, organized in Wan Chai, Hong Kong. Here, we showcased the broad spectrum of our blockchain services, including our ready-to-use blockchain utility called Oodles Scaffold.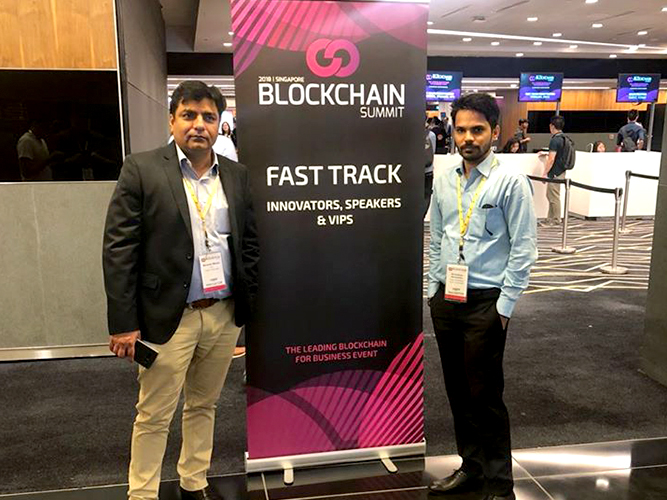 Blockchain Summit 2018, Singapore
In August 2018, our technology leaders attended the Blockchain Summit held in Singapore. It was the third edition of Asia's largest Blockchain conference organized by Nexus Mediacom. Many leading businesses and blockchain enthusiasts from across the globe joined the event to explore new possibilities.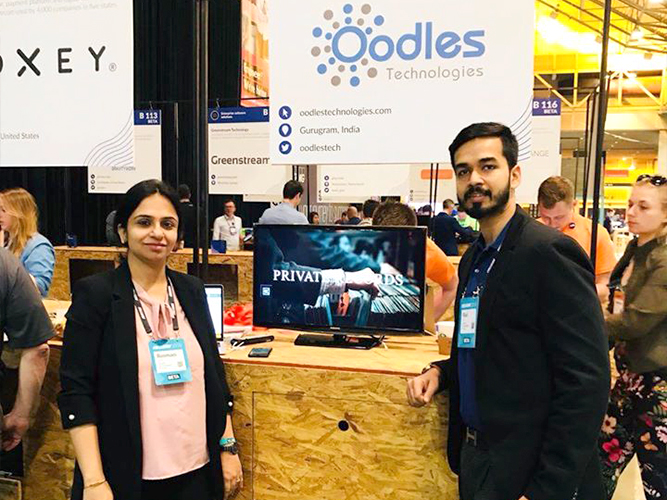 Collision 2018, United States
In May 2018, Oodles Team participated in Collision 2018, one of America's fastest-growing technology conferences. Web Summit organized this conference in New Orleans, Louisiana with more than 20,000 attendees. We made a remarkable presence at the event by showcasing our Blockchain services, determined to solve the most complex business problems.
Announcements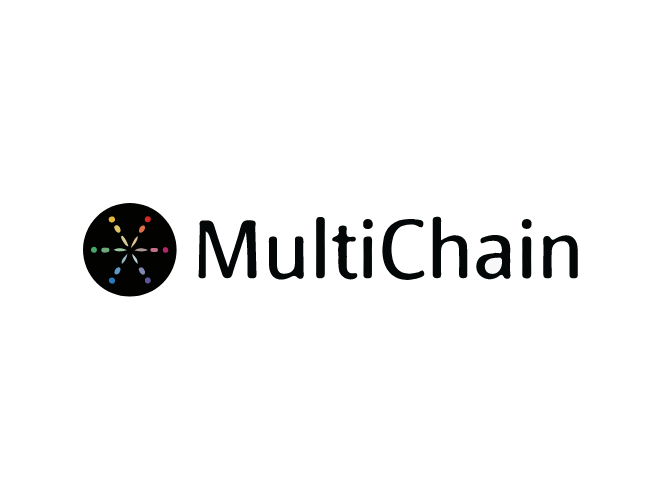 Multichain
We have partnered with MultiChain considering its capabilities to provide permissioned blockchains solutions with efficient financial transactions for different industries. It offers advanced features for the rapid development and deployment of enterprise blockchain applications, including permissions management, native assets, and data streams. We are delighted to work with MultiChain as it will enable our developers to build blockchain solutions with minimum hassle on its MultiChain platform.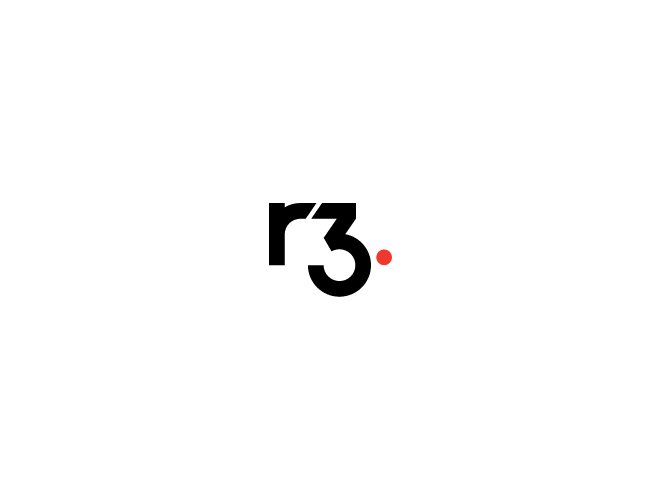 Corda
At Oodles, our developers have started using the R3 Corda blockchain platform to build diverse enterprise solutions and DApps (decentralized applications). Corda reduces record-keeping costs while strengthening business operations with its blockchain and smart contract technology. As a certified R3 technology and solution partner, we use Corda to enhance blockchain management for our clients in industries including FinTech, supply chain management, and the insurance sector.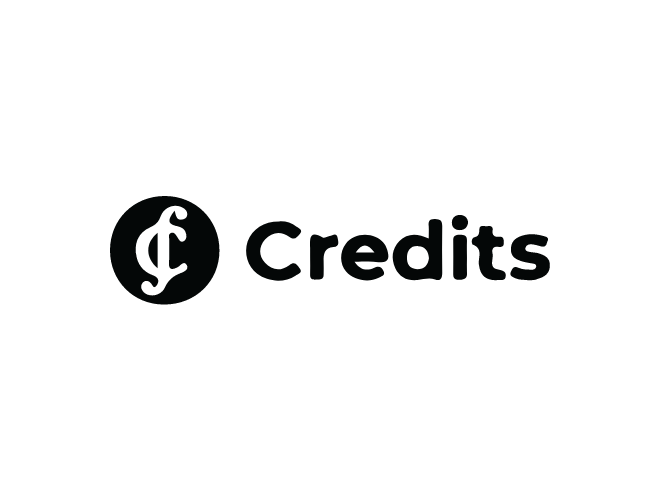 Credits
Oodles has chosen Credits because it provides fast transaction speed and high scalability with over a million transactions per second and low fees. It is an open-source platform and follows the peer to peer mechanism to provide solutions to the Internet of Things (IoT) and financial services. We use Credits advanced smart contract features like oracles and schedules to develop decentralized applications and optimize business operations.
Knowledge Sessions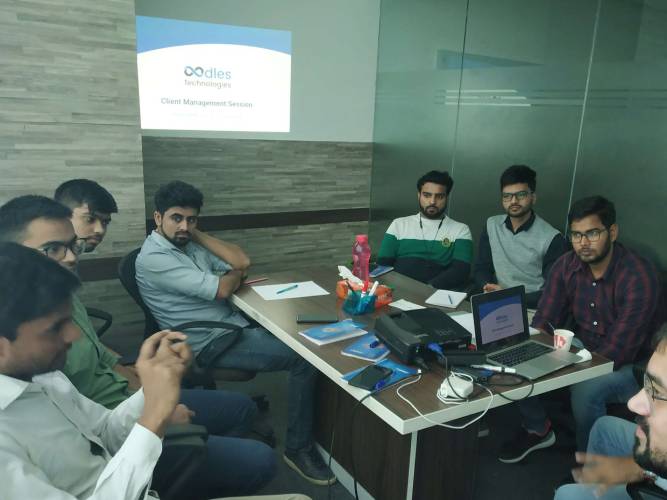 Client Management Session
With an attempt to improve our project management skills and business communications, we conducted an insightful Client Management session on 15th November. In this interactive session, our Sr. Managers, Ajit Jati and Anuj Khurrana shared valuable tips with the budding Oodles' employees and associates with a focus on fulfilling clients' expectations.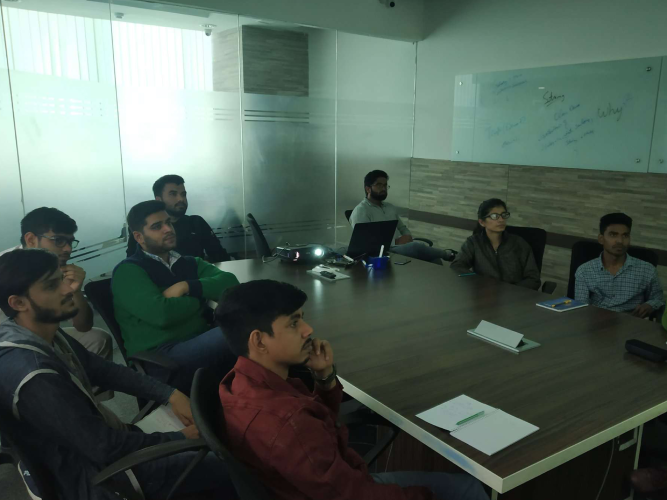 Technical Knowledge Session On 'Strings'
Abhishek Sharma, our Sr Associate Consultant, conducted a session on Strings to enable developers to understand key concepts and their applications in software development. Here are some snapshots from the session.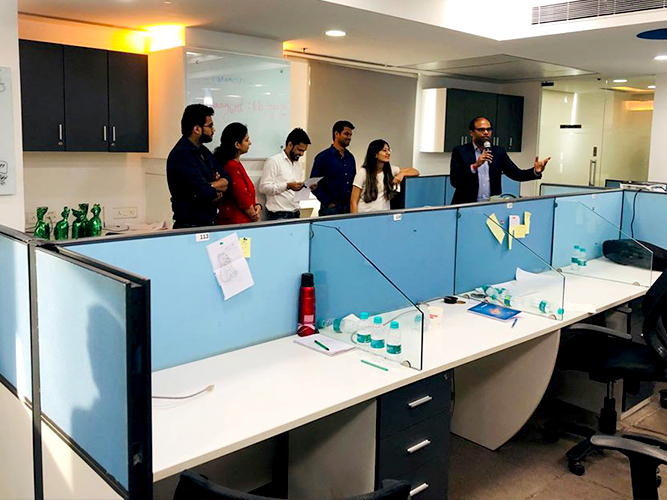 Bootcamp Session Conducted By Corda Professionals
We had the honor to have Corda professionals join us for an insightful Bootcamp session last Saturday. The technical team from Corda shared valuable tips with our core blockchain developers and laid the cornerstone for a brilliant technical partnership.