Java Application Development India
Looking for strategies to revamp mobile applications of your business? Opt for Java Development Services - a platform that helps you built applications that are faster and competent. For more details on Java software development services, get in touch with Oodles Technologies, the most sought-after Java application development Company in India with hands-on experience in building mobile and web-based applications for diversified industries.
Java is a high-end, open source computer programming language, suitable for building quality oriented software applications for Android, iOS and other operating systems. It can seamlessly run on any processor to help software developers get a smooth interface for running an application. This programming language was Specifically designed to have minimal implementation dependencies, it is intended to allow the developers to write once and run anywhere.
Wish to avail our Java Application Development Services? Let's connect and break the silos together.
Benefits of Java Application Development
Network Centrist
Microsoft Enterprise Library
Support for Web-Services
Platform Independent
Automatic Memory Management
Security, Exception, and Specifications
Open Source
Multi-platform support language
Dynamic web and Mobile Applications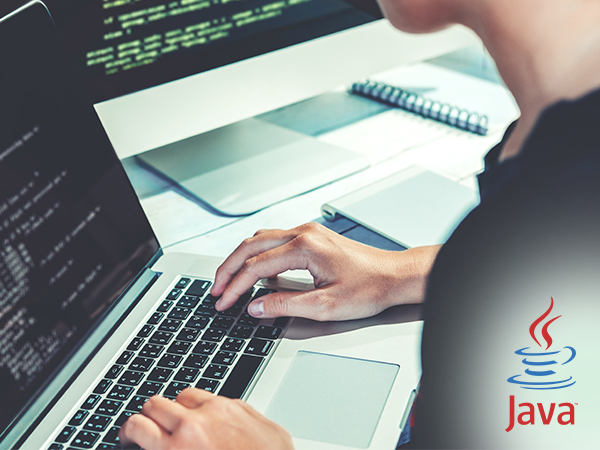 Java Application Development Services That We Offer
Custom Java Development
Java CMS Development
Java/J2EE Application Development
Java Mobile Applications Development
Enterprise Java Development
Java Web Development
Java Migration and Upgrade
Java App QA and Testing
Java Integration Services
Java Software Development
Java Maintenance and support
Why Choose Us For Java Application Development?
Get a feature loaded mobile application solutions from Oodles Technologies. We offer avant-garde and superlative services such as Web and Mobile-based app development and Java Application Development services to companies across the globe. Our Java software experts have years of experience in building robust applications and software to help business get robust mobile apps that are customer-centric and cost-effective
With a team of seasoned experts and professional java developers under our belt, we have remarkably evolved in all these years and excelled in the solutions we offer. Apart from rendering java applications solution, we provide HTML software development services that cater to the demands of business from different verticals.
Discover our related services
Services and solutions that work best with SaaS Application Development Services.
AR/VR/MR Application Development
SaaS Application Development
Wearables Application Development
Strengthen your business capabilities with Oodles services