Roku Apps Development Services
Over the past few years, Oodles Technologies has built a team of expert Roku Developers. The team has been developing, deploying and maintaining Roku Apps for various clients. The company provides end-to-end solution for creating Roku Apps and take them to live production. The company has teams of competent Graphic designers who come up with brilliant artwork for Roku Apps development Services.
In today's world where Video on Demand is becoming more and more popular, Roku has emerged as the biggest player in set top box devices. Roku is way ahead of its competitors and one of the most popular choices among developers as well as viewers. Roku has a wide range of audiences and it can play a crucial role in business expansion.
Common features of Oodles Roku Apps
The Apps built by Oodles supports all the requirements of today's customers. Our services on Roku have been on following areas
HD and SD multi-bitrate media content streaming
Support for both, Audio and Video Media Content
Support for Video Ads (Pre-Roll, Mid-Roll and Post-Roll) and VAST integration
Video On Demand and Live Streaming on Roku App
CDN Agnostic
Error and exception handling
Collection of viewer analytics
Support for Subtitle/Closed captions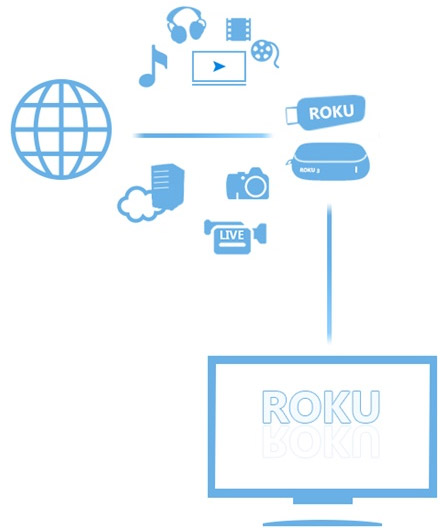 The company has built apps for customers coming from various business domains, like Religion and Spirituality, Travel and Tourism, Health and Fitness etc. Some of the Roku Apps built by Oodles Technologies are quite popular such as the App for Ravi Zacharias Ministries which has close to 20,000 installations till date with 4.5 average rating. Enter into the ever expanding and amazing world of Roku,
Discover our related services
Services and solutions that work best with OTT Video Solutions.
Strengthen your business capabilities with Oodles services