FFmpeg Video Streaming Services
Oodles Technologies has been providing productive and reliable development services to clients all over the world. Our FFmpeg development services include all of the modules you'd need to develop a video website quickly and efficiently while setting up your video streaming services within minimal time.
Oodles serves as a one-stop solution for recording, converting and providing Audio and Video Streaming Services. We use FFmpeg for projects that encompass VLC Player, Google Chrome, Facebook, MPlayer, Blender, HandBrake, Plex, Xine, YouTube, and many others. It serves as a command line tool to convert one video file format to another. It also supports grabbing and encoding in real time from a TV card.
FFMPEG is used to mold images and converts audio and video to different formats. It is used by various video sharing websites to convert videos uploaded by user into desired formats of .FLV or .MP4. FFmpeg enables smooth video sharing across multiple users and channels. Oodles enables fast and flawless encoding in real time from a TV card.
Creation of Transcoding Server using Ffmpeg
Live Streaming using Red5
Unlimited domains
FTP accounts
MySQL databases
One click script installer
99.9% uptime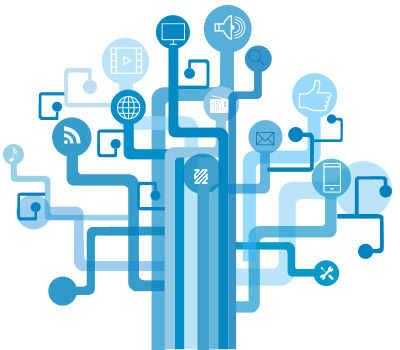 Oodles Technologies specializes in almost every aspect of video streaming for Internet as well as Mobile platform. We are a global streaming service providing organization and we understand that our clients' business requirements and their viewers' needs can be as varied as the content they publish or access and the countries they live in.
Our Video streaming experts assist you to understand the best suited technology and help you select the best format or platform available to deliver your content. Our experts can also guide you through the implementation process to ensure users get the best possible streaming media experience.
Discover our related services
Services and solutions that work best with OTT Video Delivery Solutions.
Strengthen your business capabilities with Oodles services