Mobile Application Development Services
Mobility Solutions are the ideal business models that produce change. It supports in conveying important shifts in business functions, increase efficiency, improve productivity, employee engagement, client acquisition, client retention, and, thus business continuity which ultimately takes to a major ROIs.
Building Mobile Apps for Your Business-centric Needs Contact Us Today.
Many foresighted firms intend for smart mobile tactics and applications by confronting problems like regulatory compliance, availability, performance, user engagement, privacy, and other related parameters while building their mobile space.
Oodles technologies stay at the forefront with the help of the seasoned in-house team of mobile app developers. Our custom mobile application development services meet the demands of tech-savvy customers' demand and beyond as per their business value, market research, and competitor analysis.
Features and Advantages of Availing Mobile Application Development Services:
Attractive options to customize the App for your business.
Performs multiple functions that are tailored to your business specific needs
Reinforced data security system with relevant security measures
Easily manageable apps without any discontinuity
Able to send personalized updates to your customers on products and services
Retrieve client information easily and thus save time from physical documentation
Get ready access to your projects and work from anywhere and anytime
Keep a check on your project progress and deadlines easily
Serve your customers better with enhanced performance and authenticity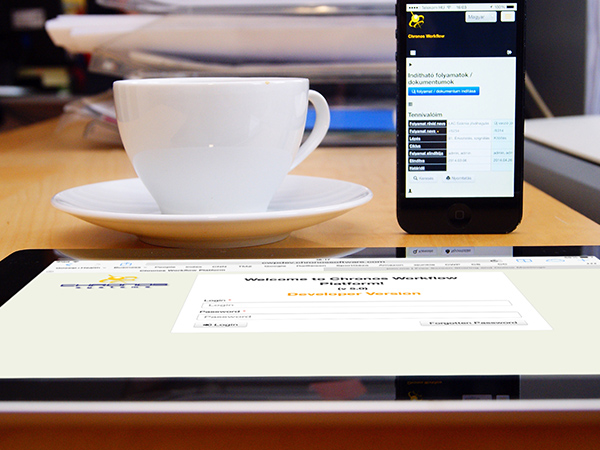 UI Design: Deliver relevant UI/UX design with high code quality, fast loading, animations, material design, and, the release of apps after testing.
Programming Skills: Hands on experience in C, C++, Java, Web development languages. Google API, Android, Third Party Integration, Ajax Frameworks, Objective-C, C# based frameworks, jQuery etc.
Business Expertise: Skilled in market research across varied industrial segments, proven excellency in developing futuristic apps with clean and bug-free codes, both Cloud-based and Conventional, as per the client requisite.
App Optimization and Marketing: Our dedicated experts optimize your apps with reference to design, user experience, intuitive navigation, other easy-to-use features, paving the way for your success.
Discover Oodles Service Offerings in Mobile Apps Development
Android Application Development Services: We have carved a niche in Android Application Development with an extensive experience of years in creating interactive apps.
iOS Application Development Services: We create easy-to-use and client-centric iOS apps to produce desired business results.
Titanium Application Development Services: We are expert in building secure, deployable, and scalable Appcelerator Titanium mobile applications.
PhoneGap Application Development Services: Our seasoned experts create scalable and modern PhoneGap Applications across varied industrial segments.
Benefits of Availing Mobility Solutions at Oodles Technologies:
Custom mobile application development services aligned to business goals
Iterative approach from ideation to the deployment of mobility solutions
Enhanced customer interface, engagement, and, loyalty
Leverage the abilities of the platform and device to its maximum
Seamless mobile apps development at cost-effective and competitive pricing
Implementation of proven methodologies for data protection and privacy
Discover our related services
Services and solutions that work best with Mobile Application Development Services.
AR/VR/MR Application Development
SaaS Application Development
Wearables Application Development
Strengthen your business capabilities with Oodles services