Web App Development Using HTML5
Build feature-rich and interactive applications with HTML5. Oodles Technologies is the most sought-after mobile & software development company in India that offers unparalleled solutions in Web App Development using HTML5.
Wish to know how our HTML5 App Developers can streamline your business? Let's connect and break the silos together.
Why HTML5?
HTML5 has rapidly emerged to become a new web standard and is religiously being implemented by diverse business verticals for building highly scalable web applications. It is a famous markup language which provides requisite support to the developers for building real-time web applications and comes with built-in support for Java, CSS, Flash, and Silverlight. It, therefore, eliminates the need to install any additional plugins and reduces the complications associated with the project deliveries.
Benefits of Web App Development Using HTML5
It streamlines the mobile app development process by providing simple APIs to the developers.
Reduces costs and complexities involved in development process.
Curtails the use of additional plugins such as Java, CSS, Flash, and Silverlight.
The websites built using HTML5 load faster.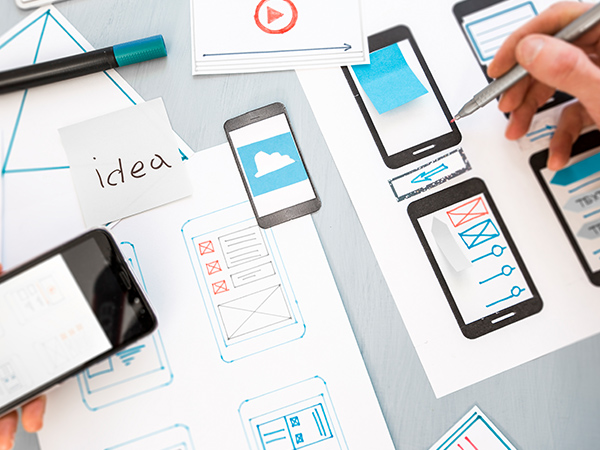 What Are The HTML5 Services That We Offer?
Web Design with HTML5
HTML5 Plugin Development
Data Migration and Maintenance
HTML5 App Development
HTML5 Apps Testing/ Portability
Re-design and Improvement
HTML5 UI Designing and Prototyping
HTML5 Support & Maintenance
Why Choose Us For Web App Development Using HTML5?
Oodles Technologies is a leading Web Application Development Company in India that offers progressive and superlative HTML5 Web Application Development Solutions to businesses across the globe. Over the years, we have gained in-depth experience in HTML applications development and have attained proficiency in the web development industry.
We boast a seasoned team of highly skilled professionals who are well-versed with the latest tools and technologies and are proficient in building high-octane web and mobile applications using HTML5 technology. Besides, we also have a team of Full Stack Developers who are highly experienced in using HTML5 to create dynamic applications and web pages as well. We also offer post-launch support & assistance to our valuable clientele so that they could seamlessly stay ahead of the trend.
Discover our related services
Services and solutions that work best with SaaS Application Development Services.
AR/VR/MR Application Development
SaaS Application Development
Wearables Application Development
Strengthen your business capabilities with Oodles services