Roku Player App Development
Are you looking for a Roku Player App development company in India? Look no further, Oodles Technologies can be your one stop solution for such services.
Roku player or roku streaming device is a worldwide popular digital media player that provides excellent streaming services. If you are planning to cut the cord, Roku is one of the great options. Roku player collects data or streams through a WiFi connection to an internet router. It lets you stream over-the-top media content in real-time through the internet. With Roku, you are able to stream thousands of channels, TV episodes or movies where some are paid and some free. Roku offers several free channels as well as paid channels. You need to have a paid subscription for these channels.
Roku devices let you enjoy cloud TV services such as Amazon Prime Video, Amazon cloud Player, Ameba TV, BBC iPLayer, Google Play Movies & TV, HBO Go, Hulu Plus, Netflix, Pandora Radio, and more. These channels allow you to stream audio/video content over the internet. Not only this, you can play games and use apps also. Roku offers 7 streaming devices currently which are Roku Ultra, Roku Express and Express+, Roku Streaming Stick and Roku Streaming Stick Plus, they are widely in use by people who want to have an extra-ordinary TV viewing experience. Roku devices are user and pocket-friendly also. For example, to connect a Roku streaming stick, you simply need to plug it into an HDMI port on your TV.
Some Key Features of Roku
Easy and instant real time updates
Real time updates
Private Listening
Live TV Pause for Roku TV models
Save time with the mobile app keyboard
Create a screensaver for your TV using pictures from your mobile device
Live TV Channels
Hundreds of games and applications
Screen Mirroring or Screencasting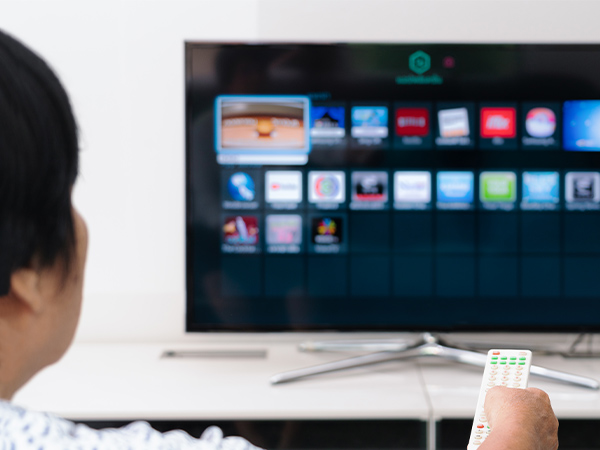 Why Choose Oodles Technologies?
We, at Oodles Technologies, deliver best-in-class Roku Player App Development Services. We have 7 years of experience in online video streaming and over the years, we have attained mastery in live video streaming industry. We are a team of highly-skilled Roku App Developers that are experts in building avant-garde network based streaming applications for Roku.
As a Leading Roku TV Apps Development Company, we also offer high-quality Roku Channel Development Services at cost-effective rates. We aim to provide best services to all our clients and complete all our projects on time. We provide 24/7 support to solve your queries related to the project. Other than Roku, we also provide similar development services for the other streaming platforms such as Apple TV and Amazon Fire TV.
Discover our related services
Services and solutions that work best with OTT Video Solutions.
AR/VR/MR Application Development
SaaS Application Development
Wearables Application Development
Strengthen your business capabilities with Oodles services