Roku is famous for its unique lineup of compact streaming set-top-boxes that allow you to watch free and paid media content over the TV. With Roku, you can stream high-quality audio/video content in real-time over the internet. This type of media streaming process is also known as Over-the-top streaming (OTT Streaming). In this context, Roku is a popular OTT streaming media player that runs on an exclusively devised operating system called Roku OS (the latest one being Roku OS 8.1).
Roku is popular among other streaming platforms in the market due to its simplicity, ease of use, special features, and cheaper rates. Roku comes in several different forms and product variants. Some examples are The Roku Express, Roku Express Plus, Roku Premiere, Premiere Plus, Roku Ultra and the all new Roku Streaming Stick with Hotel and Dorm connect.
Roku Ultra which happens to be the top-end version of Roku provides full support for streaming content in 4K UHD. It also supports HDR imagery which gives a sharp, realistic touch to the images that appear on your TV.
Roku provides a streaming platform which has a free software development kit.
This kit can be used by anyone to develop new channels. Its channels are created using BrightScript, a Roku-specific language.
It's a language that most organizations describe as 'unique', but "quite similar to JavaScript" and "Similar to Visual Basic".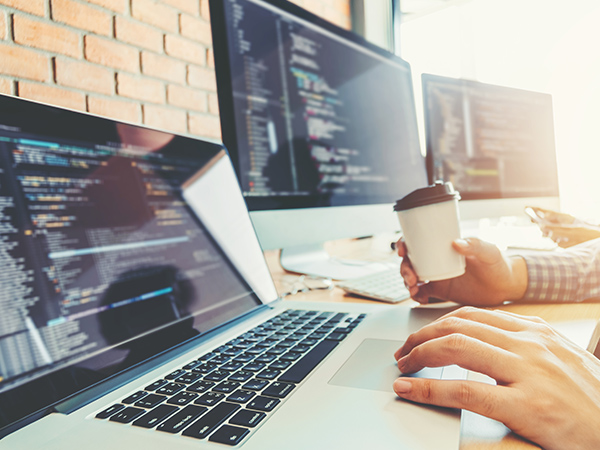 Why Choose Oodles Technologies?
Oodles Technologies is a leading Roku Application Development Company that offers world-class development solutions in Live Video Streaming Landscape. Having 7 years of experience in the said niche, we have delivered excellent services in Video Content Management.
Further, we have excellent technical skills and proficiency in creating top-notch applications and live TV channels for the Roku Streaming Platform. Our developers are capable of building real-time network-based applications for Roku and they run flawlessly across the internet without and lag or delay.
Discover our related services
Services and solutions that work best with OTT Video Solutions.
AR/VR/MR Application Development
SaaS Application Development
Wearables Application Development
Strengthen your business capabilities with Oodles services