Machine Learning with Apache Mahout
Want to avail seamless implementations of Machine Learning with Apache Mahout? Your search ends here at Oodles Technologies. We offer avant-garde Mahout Application Development services to the businesses across the globe.
There has been a substantial rise in the use-cases of Machine Learning with Apache Mahout over the last decade. Companies have been using Apache Mahout to create supervised and unsupervised machine learning systems for implementing large datasets.
Well, Apache Mahout is a distributed linear algebra framework designed to let data scientists implement their own algorithms. Its main aim is to create machine learning libraries and is also used for clustering. Mahout has greater use in categorizing or recommending content by using scalable machine learning implementation and data mining algorithms. Using Machine Learning in your business can provide you with significant benefits resulting in better user engagement and improved conversion rate.
Taste Collaborative Filtering
Supports Matrix and similar vector libraries
MapReduce enabled implementations
Distributed Naive Bayes
Complimentary Naive Bayes
Building Recommender Engines
Looking for Machine Learning integration in your business specific web or mobile application? Join hands with us!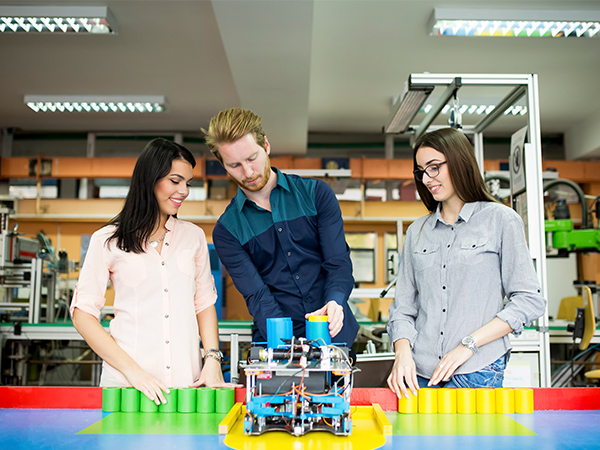 Why Choose Us And Our Machine Learning With Apache Mahout Solutions?
We, at Oodles Technologies, build superlative applications and software using Machine Learning. Being one of the early adopters of this neoteric technology, we have gathered immense experience in Artificial Intelligence and provide superlative software solutions powered by Apache Mahout. We are proud to have a distinct innovative approach and offer 24/7 support for your query related to the project, hence delivering the best quality work.
We have carved our niche in awe-inspiring domains like Blockchain, Machine Learning, Artificial Intelligence, ERP, Big Data and Live Video Streaming. Moreover, we remain up to date with the latest trends and technologies and apply proven methodologies in our whole course of development. We have a team of professional developers who have years of experience in this domain & furnish top-tier solutions at affordable market rates.
Discover our related services
Services and solutions that work best with Big Data Intelligence Services.
AR/VR/MR Application Development
SaaS Application Development
Wearables Application Development
Strengthen your business capabilities with Oodles services