Live Streaming using FFMPEG
Want to integrate your application with live streaming using FFMPEG?
Your quest ends here! Oodles Technologies is a leading company which provides live streaming services using FFMPEG. We deliver high-quality FFmpeg Development Services. Our expertise in the domain helps you to deliver quality FFmpeg Live streaming services.
For any of business-centric requirement, feel free to Contact Us.
FFmpeg is a free software project that generates libraries and programs to handle multimedia content. It is proficient of encoding and interpreting a video format into another one. FFmpeg is fast and is capable to collect content from a live audio/video source efficiently than others.
Furthermore, it is a cross-platform solution that helps you in muxing/demuxing, audio/video conversions, encoding/decoding, and streaming of audio/video content. The codec library "libavcodec" renders support for all the major audio/video codecs and functions.
Input devices, decoders, Video coding, metadata, and filters
Broadcast codecs like ProRes, DNxHD, IMX/D-10, AVC-Intra
Formats MXF, GXF, MOV
Usages like Avid, Interlacing, FCP, Time Code
Maintenance of FFmpeg bug tracker
Expertise with RTP, RTSP, HLS, and SDP
Industrial Segments We Assist
Education
Entertainment
E-commerce
Sports Broadcast
News Broadcast
Live Interviews
Benefits of Live Streaming using FFmpeg command
Convert video files to audio files.
Create slideshow video using multiple images.
Resize Video Files.
Extracting Audio From a Video File.
Extraction of Video While Muting Audio.
Adding Poster Image to an Audio File.
Cut Video File into a Smaller Clip.
Split a Video File into Multiple Parts.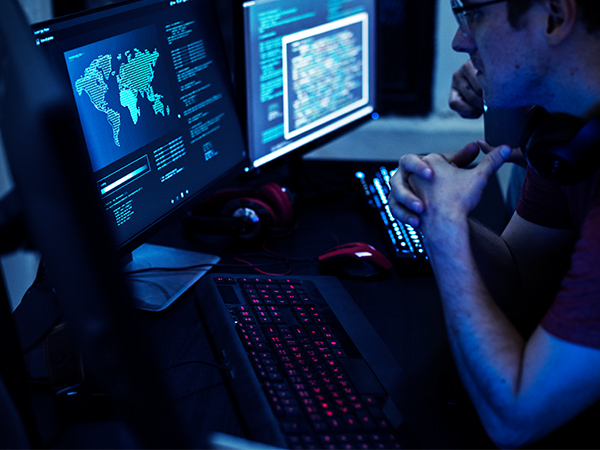 Why Choose Oodles FFmpeg Live Streaming Services?
Oodles Technologies is a leading Offshore Development Company with extensive experience in developing FFmpeg Video Streaming Services. We provide great FFmpeg Development Services to clients from all over the world. We focus on giving the finest video streaming service development at competitive prices. Moreover, we are pioneers in building the powerful network-based mobile and web-apps which run smoothly all around the web along with containing minimum complications.
Reach A Wider Audience with Live Streaming Using FFmpeg. Get Started With Us.
Discover our related services
Services and solutions that work best with OTT Video Solutions.
AR/VR/MR Application Development
SaaS Application Development
Wearables Application Development
Strengthen your business capabilities with Oodles services