Big Data And Predictive Analytics Software Solutions
Empower your business with our fully managed and highly scalable Big Data and Predictive Analytics Software Solutions. Oodles Technologies is the best Big Data and Predictive Analytics Solutions Service Providers around the globe that offers easy integration solutions for large scale operational and analytical payloads.
Today, every industry generates a large amount of data on a daily basis and are dealing with large volumes of unstructured data. But Big Data is not about how much data you have. Instead, it's about how you handle it. Simply put, it is an evolving term that defines a large amount of data. Moreover, big data is a collection of both structured, unstructured and semi-structured datasets that are so large and complex that they cannot be analyzed by any normal data processing methods. On the other hand, NoSQL database provides access and storage to the non-relational database.
Want to avail our big data and predictive analytics software solutions? Let's get in touch.
Capabilities of Predictive Analytics:
Data mining and predictive modeling
Statistical visualization and analysis
Big Data analytics
Decision management and deployment
Oodles' Big Data and Predictive Analytics Software Solutions:
Data Management Services
Business Intelligence Development
Data Visualization
Data Security
Cloud Services
Machine Learning Solutions
Data Storage Software Development
Custom Predictive Analytics Services
How Big Data and Predictive Analytics can help your business
Big Data And Predictive Analytics Software Solutions help in extracting useful information from the existing data sources.
Voluminous datasets are collected, stored and analyzed through various methods and techniques.
The traditional data processing methods, however, fail to manipulate & draw out meaningful information from it and that's where the role of Predictive Analytics comes to life.
Big data services have hidden insights that can be beneficial in establishing healthy customer relations and helps the company to use the extracted data to find out new opportunities and better business decisions.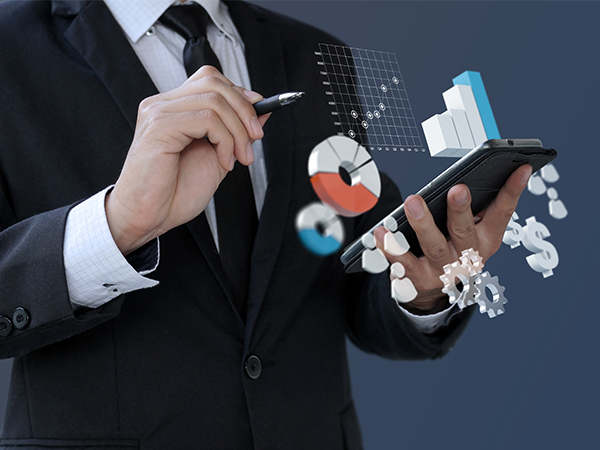 Oodles Technologies is one of the prominent Big Data Software Development Companies in India and offers cost-effective, cutting-edge, and futuristic software services that allow enterprises to serve their customer base and achieve business objectives. We have expertise in the big data tools and offer best-in-class Big Data Application Development Services at the best market price.
We are also pioneers in Chatbot development services and follow proven-methodologies in our services to attain maximum success. With a team of professional chatbot developers having years of experience in Big Data Development and Analytics solutions, we offer top-notch AI app development services that enable you to stay ahead of the curve. Apart from that, we also have sound expertise in Machine Learning, and Data Mining.
Discover our related services
Services and solutions that work best with Big Data Intelligence Services.
AR/VR/MR Application Development
SaaS Application Development
Wearables Application Development
Strengthen your business capabilities with Oodles services