Chatbot Development Company
Want to grow your business operations by building a chatbot for your mobile application? Looking for a Chatbot Development Company? Oodles Technologies is the right fit for your business. We nurture some of the excellent Developers who are well-versed with the latest tools and technologies.
For any of your business-centric requirement, please Get in touch now!
Why You Require Chatbot?
Although chatbot technology is expanding its wings and is still in its nascent stage, it is widely being adopted by major industries worldwide for a purpose of complaint resolution and addressing quick search requests.
Chatbots are user-friendly & computer programmed conversational interfaces that enable real-time automated interactions between people in a textual or auditory manner.
Super-charged with machine learning and artificial intelligence, these interactive applications are devised profoundly to simulate human conversations in most astounding ways.
How Can Chatbot Development Benefit Your Business?
Personalized content feed
Advanced messaging power
Controlled manual interference
Saves cost and resources on customer services
All-time availability
Allows instant customer service
Self-learning capability
Multilingual abilities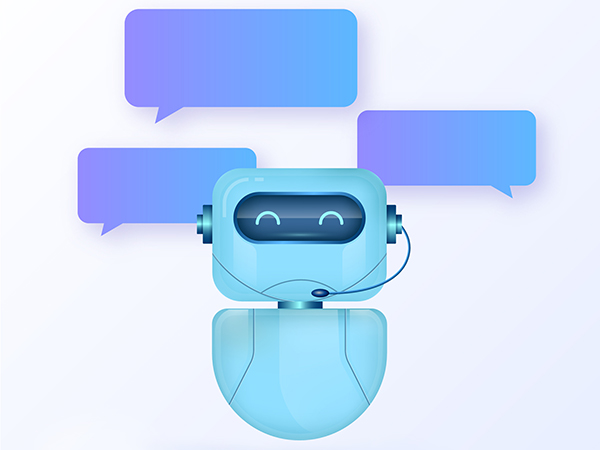 What Are The Chatbot Development Services That Oodles Offer?
Identity Creation
Processing Pipeline
Deployment And Integration
Shopping Assistance Bots Development
Food Ordering Bots Development
FAQ Bots Development
Banking & Trading Bots Development
Personalized content feed
Microsoft Bot Development
Facebook Bot Development
Slack Bot Development
All-time availability
Telegram Bot Development
Natural Language Processing
Conversation Design Services
Why Choose Us As Your Chatbot Development Company?
Oodles Technologies is an offshore Chatbot Development Company in India that offers top-of-the-line Chatbot solutions to the businesses at the best market price. With a seasoned team of developers, we strive to deliver best-in-class Chatbot Development Services tailored to the requirements of our clients.
We, at Oodles, are pioneers in building chatbots that help save your time and money. Oodles Technologies is helping companies to conceptualize its business globally. We give highly intelligent chatbot solutions that are topped with artificial intelligence and advanced algorithms.
Discover our related services
Services and solutions that work best with Artificial Intelligence Services.
AR/VR/MR Application Development
SaaS Application Development
Wearables Application Development
Strengthen your business capabilities with Oodles services