Amazon Fire TV App Developers
In a search for a high-end Amazon Fire TV App Development? Use our competence in OTT streaming for an impeccable Fire TV Development Service. Oodles Technologies is here to help you with that. Our skilled team of Amazon Fire TV App Developers has vast experience in building top-tier video streaming apps with OTT and VoD support.
Wish to avail our services, let us know. We'll be glad to assist you.
Amazon Fire TV is a well-known OTT streaming device and set-top-box that allows you to stream rich media content over the internet on your TV.
It's a digital streaming media player brought to you by Amazon Inc. that connects you to the world and turns your TV into a Smart device with high-end features.
It lets you watch your favorite movies and TV shows anytime, anywhere.
Amazon Fire TV comes in two product variants i.e a Fire TV Stick that supports 1080p HD content and a Fire TV Box which now allows you to stream content in 4K UHD with HDR imagery.
It also comes with built-in support for Alexa and comes with an Alexa Voice Remote that helps find content on your Fire TV using voice commands.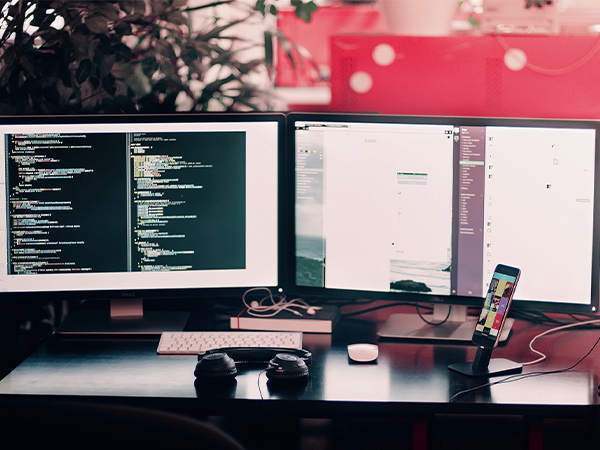 Amazon Fire TV App Development
Live Channel Development
Roku Streaming Services
Apple TV App Development
Why Choose Oodles Technologies?
Oodles Technologies is a leading name among the world's leading Video Streaming Service Providers. Our team of professionals will walk you through each step such as installation, upgradation and setting up the products.
We have years of experience in channel and app development services for streaming media players such as Roku, Apple TV, and Amazon Fire TV. We have a team of highly-skilled developers for app development services who have extensive knowledge and experience in the said niche. We provide tailored support based on our client's demand.
Discover our related services
Services and solutions that work best with OTT Video Solutions.
AR/VR/MR Application Development
SaaS Application Development
Wearables Application Development
Strengthen your business capabilities with Oodles services