Video Streaming Mobile Applications Development
Video streaming, a service that enables you to stream video content from your PC or TV in real-time. On-demand video streaming service lets you use videos from any device associated with the Internet, at any time and any moment you need instead of waiting for the broadcast at a specific time.
In real time video streaming, the content is recorded and broadcasted instantly to the viewer. This service gives you the facility of Q&A sessions, live chat, surveys, and watching sports live and much more than this. VOD is also used basically for web-based entertainment and education tutorials.
Accordingly, there are a number of streaming devices now in the market due to the speedier Internet connections. Moreover, the user does not need to wait to download a file and rather plays it through streaming video services. In fact, the media is transmitted in a continuous stream of data and is displayed to the viewer directly.
The market for video streaming industry is booming. Big Shot Companies can make huge profits by investing in the video streaming industry. At Oodles, we deliver best-in-class services for Video Streaming Mobile Application Development across varied business segments.
Aesthetic and functional design with a better user experience.
iOS, Android, and cross-platform development experts.
Experts in adaptive Bitrate Streaming, HLS, DASH, and VAST.
XML, HTML5, JavaScript and Flash web technologies.
Working knowledge of Python, Bash, PHP, and others.
Create Your Video Streaming Mobile Application[s] with Us Get Started Here.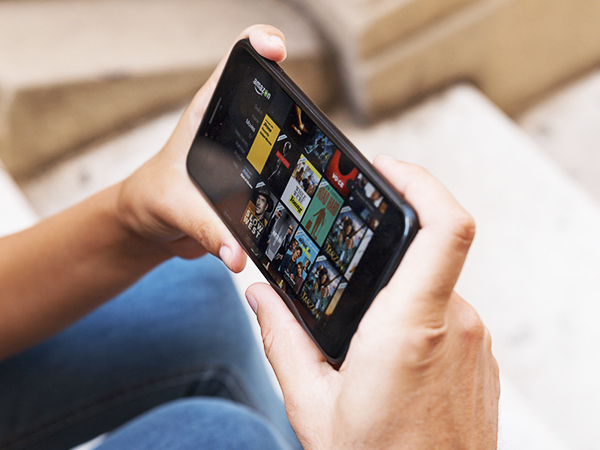 Discover Oodles Video Streaming Mobile Application Development Service Offerings
Video Streaming Mobile Apps on Android, iOS, and hybrid platforms.
Video-on-demand like transactional, subscription, pushed video, and others.
Chat functionality and other functionalities on demand with third-party SDK.
End-to-end video lives streaming apps with infrastructure management.
Why choose Oodles for Video Streaming Mobile Applications?
Oodles Technologies provides world-class Live Video Streaming Services at the best market prices. We are pioneers in building the out-of-the-box network-based real-time video streaming app development that runs seamlessly over the internet. We have a vast experience in Online Video Content Management and offer custom solutions for multimedia handling.
Our Video Streaming Experts are skillful in implementing the multimedia development toolkits to build an avant-garde mobile and web applications. We also have expertise in the most advanced multimedia platforms like Kaltura, Wowza, WebRTC, FFmpeg and Adobe Flash Media Player to deliver the finest video streaming service to our clients.
Discover our related services
Services and solutions that work best with Mobile Application Development Services.
AR/VR/MR Application Development
SaaS Application Development
Wearables Application Development
Strengthen your business capabilities with Oodles services