Phonegap App Development Services
Oodles Technologies has been working on Phonegap apps ever since its release. From concept, to development, to delivery, our team of experts work in synchronization with your business vision to deliver most scalable and modern phonegap applications. We build apps that intensify client's revenue and help them gain more users. Leverage our expertise, and enhance the look and usability of your mobile applications.
PhoneGap is an open source framework that helps build cross-platform mobile applications with CSS, HTML and JavaScript. This makes it a developer friendly software since mobile developers can use their existing skills rather than starting from the scratch. If you want a platform to create apps that can run on more than one device without changing code base, then this is the one for you!
PhoneGap is mobile app development framework for the entrepreneurs looking forward to cost-effective mobile applications. This allows developer to incorporate new options without much complexity.
An experienced and skilled team of mobile developers at Oodles Technologies are dedicated to Phonegap application development. We have seasoned professionals who build apps for reputed firms all across the globe. This mobile app development platform gives access to the dynamic features that helps the developers build useful, scalable and robust apps. It has less learning curves, so the end user finds it much easier to understand and use.
On-time delivery
Monthly/weekly reports as per clients requirements
Rich user interface designs
No hidden cost
Dedicated developers team
Well versed with languages like CSS, Javascript, HTML 5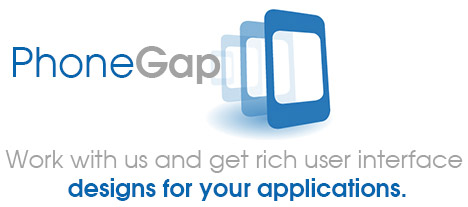 Client's requirements is our command. You tell us your needs, and our developers build highly efficient apps for your smart phones, iphones and ipad touch. Oodles' hands-on expertise in mobile development provide us an edge to address and understand the inherent challenges while developing a responsive cross-platform mobile app.
Hire our experienced developers to explore our diligent services in creating data-rich applications with integrated multimedia content for timely delivery that upgrades your apps user experience.
Contact us
at
[email protected]
Discover our related services
Services and solutions that work best with Mobile Application Development Services.
Strengthen your business capabilities with Oodles services