Are you searching for an across-the-board ICO Development Services for your Crypto Venture? Join hands with Oodles Technologies for an end-to-end ICO Development Solution.
What is ICO?
ICO, also known as Initial Coin Offering, is the funding done at the time of commencing business. ICO Development process is a relatively new phenomenon and has gained immense popularity over the years and is perhaps the best way to raise funds for a Blockchain or Cryptocurrency project. It is generally carried out in two phases. The first phase is a Pre-sale that runs for a longer duration and where the investors also get various discounts and bonuses on purchasing the crypto coins. The main objective of Pre ICO is to reach the soft cap of the project as defined in the white paper while the main objective of public sale is to reach the hard cap. The soft cap is the minimum fund requirement for the project while the hard cap is the maximum attainable limit.
Whenever an ICO sale starts, new company trade cryptocurrencies with the investors who are interested in exchanging fiat currency and other cryptocurrencies. These cryptocurrencies are available in the form of tokens such as utility tokens and payment tokens.
Pre ICO Development Services We Offer
Cryptocurrency Development Services
White Paper Drafting
Custom ICO Landing Page Development & Design
Community Building
Token Launch Development
Multi-sig Wallet Development
KYC Verification
Multi-currency investments
ICO Marketing
Exchange Listing
Blockchain Integration
ICO Customer Services & Support
Lost Token Protection
What Are Our Methodologies For ICO Development Services?
Analytical review of your business objectives
ICO Website Creation inclusive of the fundraising features
Security Audits of the token systems
Token distribution and ICO Hosting
Post ICO Lunch Services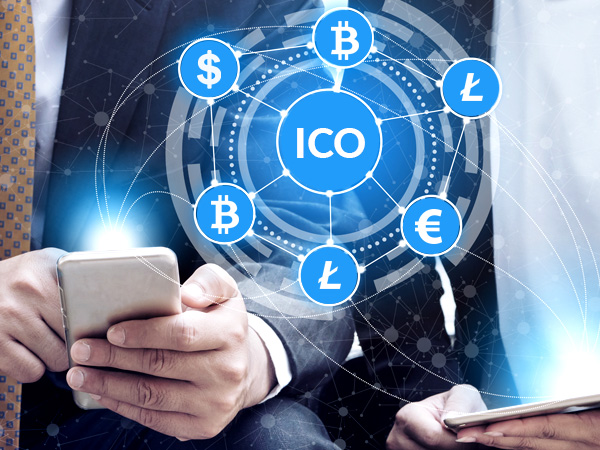 Why Choose Us For ICO Development Services?
Oodles Technologies is an offshore ICO Development Company with years of excellence in providing Blockchain, Cryptocurrency, and ICO Development Services. We provide world-class ICO solutions to the cryptocurrency startups and other established companies and organizations to start their new blockchain project.
Our skilled software developers have extensive experience and in-depth knowledge of developing and maintaining blockchain applications in DMS, Fintech, insurance, Gaming, and more. Apart from that, we also have expertise in building top-notch cryptocurrency applications like Wallets, Trade/Exchange Platforms, and other mobile apps.
Discover our related services
Services and solutions that work best with Blockchain Development Services.
AR/VR/MR Application Development
SaaS Application Development
Wearables Application Development
Strengthen your business capabilities with Oodles services