HTML 5 App Development Company
Choosing the perfect interface for mobile application solutions could be a tedious task for organizations. Are you searching for a web application development company that can offer a cost-effective solution to your business? Get in touch with Oodles Technologies, a leading HTML5 App Development Company with excellence in providing end-to-end web solutions for varied business needs.
HTML5 is JavaScript and CSS based language that is used mainly for creating dynamic websites and web applications for the world wide web. Generally, it finds its use in presenting visual and written content over the web. HTML5 eradicates the need for any additional plugins such as Flash, CSS, and Silverlight. Besides, it boasts built-in support for all these languages. HTML5 Mobile Apps offer an alternative to native apps.
Industries making use of HTML5 Applications
Information Technology
Publishing industry applications
Sports and Recreation
Education
Healthcare application development
Transportation
Media and Entertainment
eCommerce application development
Non-Profit
Popular HTML Services Oodles Offers
HTML5 Application Development
HTML5 web development
HTML5-Browsers
HTML5 UI Design and Prototyping
HTML5 UI Design and Prototyping
HTML5 Game Development
QA Testing of Applications
Data Migration and Maintenance
Flash to HTML5 migration
HTML5 Mobile App Development
HTML5 Plugin Development
CSS3 website development
Web Design with HTML5
Benefits of HTML5 Mobile Apps
Offers Cross-Platform Compatibility
Time Savvy and Cost Effective Solution
Supports Audio, Video Playback without 3rd Party Plugins Data Storage Becomes Easier
Improved 2D and 3D effects
HTML5 incorporates a high level of coding along with some advanced features and enhanced capabilities. Other than that, HTML5 is famous for making the development process less time- draining.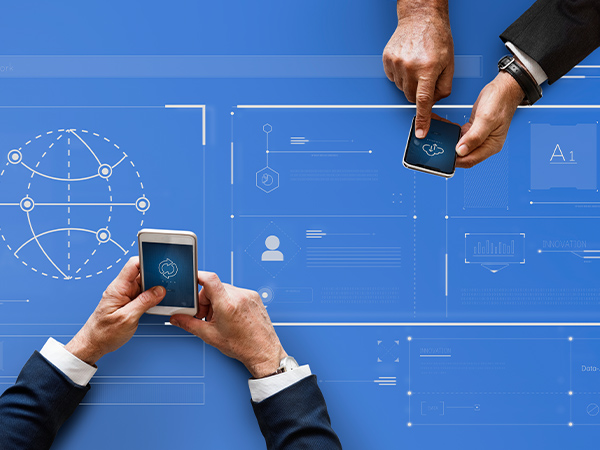 Why Choose Oodles Technologies?
Oodles Technologies is one of the flourishing HTML5 app development company. Since the time we incepted, we have delivered exceptional HTML services to the customers across the globe. With our expert team of HTML developers, we make sure whatever website we design, offers a smooth interface.
With more than 9 years of experience in the web development industry, we ensure that applications developed by us will be able to meet the business requirements of our clients. Apart from HTML5, we also have sound expertise in AngularJS, NodeJS, Grails, Mongo DB, and jQuery.
Discover our related services
Services and solutions that work best with SaaS Application Development Services.
AR/VR/MR Application Development
SaaS Application Development
Wearables Application Development
Strengthen your business capabilities with Oodles services