Ethereum Application Development Company
Looking for a superlative and trusted Ethereum Application Development Company? Your search ends here at Oodles! We provide customized and end-to-end Blockchain Development Services that can refuel your crypto-based projects and furnish a new path to your business.
Ethereum is an open-source, public, and distributed computing platform and operating system that allows for the development and deployment of decentralized applications. It is a decentralized base-level framework that leverages Blockchain technology to run as an extension of a cryptocurrency network.
Moreover, the entire platform is powered via Ether- a crypto token whose blockchain is developed through Ethereum. These cryptocurrencies are vital to develop, deploy, run applications, and pay for the transactional fees and computational services on the Ethereum network.
Wish to know how our Ethereum App Developers can help you? Let's Connect.
What Are The Benefits of Ethereum Apps?
Based on a decentralized network, it faces no downtime.
Smart Contracts have made Ethereum networks versatile.
Most popular platform for launching ICO.
Transferring and mining tokens are faster on Ethereum.
Easy to create DApps, DAOs, and other crypto-assets.
Resistant to censorship or changing of data.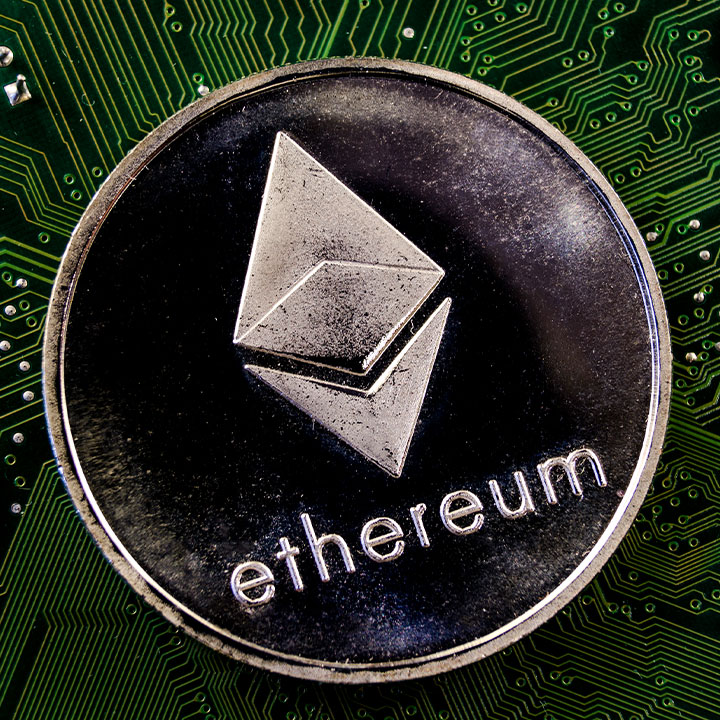 What Are The Related Blockchain Technology Services That We Offer?
Blockchain App Development Services
Decentralized Application Development Services
Secure Cryptocurrency Applications Development
Bitcoin Application Development Services
Decentralized Blockchain Development
Blockchain Wallet Development
Blockchain-based app development
Cryptocurrency development services
Cryptocurrency Exchange Platform
Smart Contract Development
Altcoin Creation Service
Ethereum Blockchain Application Development
ICO Development Services
Why Choose Us As Your Ethereum Application Development Company?
Oodles Technologies is a leading Blockchain based App Development Company in India with plenteous experience in crafting avant-garde Decentralized Blockchain Applications. We boast a team of highly skillful and qualified Blockchain professionals having a deft expertise in the said niche. Over the years, we have delivered our services in building cryptocurrencies, smart contracts, wallets, DApps, Cryptocurrency exchange and have successfully gained the valuable trust of the clients across the globe. Together, we function as a unified entity that can essentially assist you in developing a safe and secure decentralized ecosystem for skyrocketing your Ethereum and crypto-based projects.
As a leading Ethereum Application Development Company, we are inspired to furnish innovative Blockchain solutions powered by proven methodologies. Nevertheless, we also provide post-launch support & assistance to our valuable clients across the globe.
Discover our related services
Services and solutions that work best with Blockchain Development Services.
AR/VR/MR Application Development
SaaS Application Development
Wearables Application Development
Strengthen your business capabilities with Oodles services