Cryptocurrency Exchange Software Development
Are you planning to develop a Cryptocurrency exchange platform for secure trading of digital currencies? Contact Oodles Technologies to get your exchange platform developed at the most competitive rates. With our superlative cryptocurrency exchange development solutions, we help businesses stay ahead in the technological wave.
Wish to know how our blockchain developers can help your business grow? Let's connect.
Our Expertise in Creating Different types of Exchanges Include:
We have proficiency in developing asset exchange, stable coins, utility tokens, security token exchange platforms. Our Exchanges include:
Centralized Crypto Exchanges(CCE): Useful in maintaining control of all the digital transactions. CCE's users do not give access to the exchange account's wallet private keys.
Decentralized Crypto Exchanges (DEX): Using distributed ledger technology DEX serves as a matching and routing layer for trade orders. It does not hold customers funds, positions, or information.
Our Exchange Software Development Provides
Quick and Low-Cost Transactions
Best Cryptocurrency Exchange Solutions
Secure Exchange
Quality Services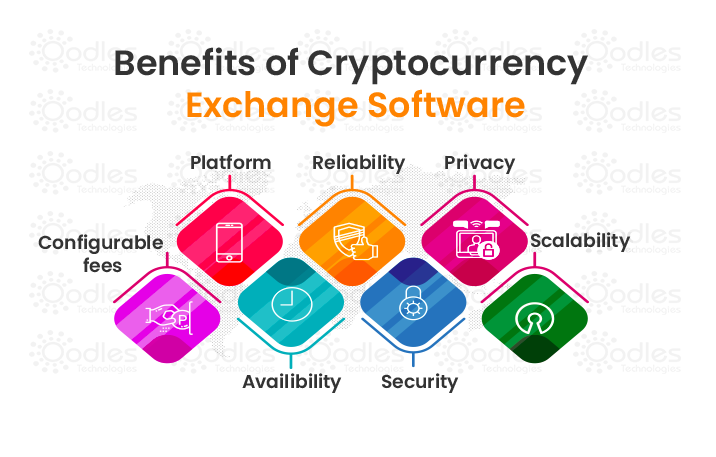 Popular Cryptocurrency Development Solutions we Offer:
Crypto Token Development: Our crypto developers create security tokens, and utility tokens to make sure whatever transactions happen is safe and secure.
Cold Wallets: Creating cold wallets for digital assets ensure a high amount of security of digitals coins and assets.
Cryptocurrency Wallet Development: We create multi-currency wallets and high-quality cryptocurrency digital wallets to ensure safe transfer and monitoring of virtual currencies. Our expertise in multi-sig wallet implementation provides enhanced safety.
Cryptocurrency Applications Development: our groundbreaking security mechanisms, ensures seamless and secure cryptocurrency exchange development.
Smart Contract Development: Providing insightful audits of current contacts to ensure secure transactions. Our developers have good expertise in the creation of smart contracts over technologies such as Stellar, Ethereum, EOS, Waves and many more.
Blockchain Solution Development Services: Maintaining single updated and secure ledger, makes management operations easier. We offer solutions in cutting edge blockchain technologies like Hyperledger, Stellar, Ethereum, BigChainDB, EOS, Waves and many more
Altcoin Creation: We have expertise in altcoin creation using various consensus algorithms such as PoW, PoS, DPoS. Our Altcoin creation services enable customers and users to perform digitally.
Why Choose Oodles for Cryptocurrency Exchange Software Development?
Oodles Technologies is one of the most sought after cryptocurrency exchange development company, creating a secure platform for trading digital currencies. We have experience in creating feature-rich modules such as POS, Merchants, multi-sig wallets, referrals for companies across the globe. Our developers provide liquidity integration, coins and tokens, cold wallets, and configurable backend admin module for efficient management of exchanges.
We use updated technological paradigm to design scalable and customizable Cryptocurrency Exchange platform for secure and fast transactions of digital currencies. Apart from developing Cryptocurrency Exchange Software, Oodles help its clients build cryptocurrency mobile apps at best market rates.
Discover our related services
Services and solutions that work best with Blockchain Development Services.
AR/VR/MR Application Development
SaaS Application Development
Wearables Application Development
Strengthen your business capabilities with Oodles services