Cryptocurrency Exchange Platform
Are you searching for a preeminent Blockchain Application Development Company? End your search here at Oodles Technologies for customized Blockchain Development Services. We offer top-notch blockchain services to our clients that easily aligns with their business requirements and help them offer benefits to their end customers.
Want to create your own Cryptocurrency Exchange Platform? Give us a shot!
How Can Our Cryptocurrency Exchange Solutions Help You?
Programming and Development
Business Analysing
Concept Building and Ideation
Infinite Customer Support
De-centralized trading of cryptocurrencies
Access to advanced trading operations
Bug-Fix
Two-Way Authentication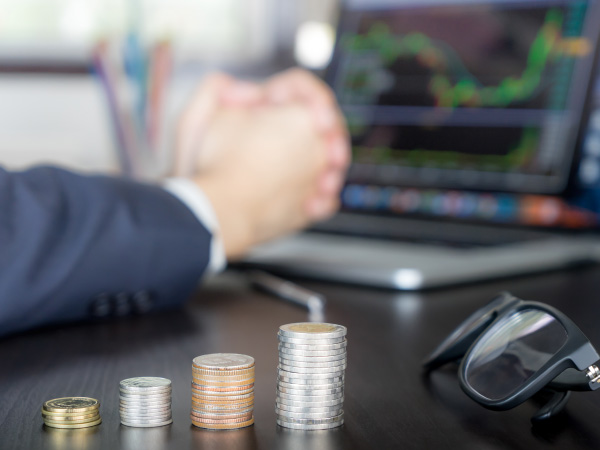 Services Offered By The Blockchain Professionals At Oodles
Blockchain Technology Services
Cryptocoin Development
Crowdsale
Blockchain Wallet Development
Ethereum Blockchain Application Development
Cryptocurrency Development Services
Decentralized Application Development Services
Initial Coin Offerings (ICOs)
Exchange Software Development
Mining Crypto Coins
Altcoin Creation Service
Blockchain App Development Services
Cryptocurrency Exchange Development
Secure Cryptocurrency Applications Development
Why Choose Us For Cryptocurrency Exchange Platform Services?
Oodles Technologies is a prominent cryptocurrency development company with excellence in building high-quality cryptocurrency trading platforms for web and mobile operations. Being one of the leading Blockchain App Development Service Providers in India, we offer avant-garde cryptocurrency exchange platform development solutions to businesses across the globe.
Our highly skilled team of Blockchain Developers is capable of building top-notch Cryptocurrency Exchange and Trading systems that are powered with neoteric blockchain technology. We nurture a team of innovative programming minds and developers to help fulfill the diversified crypto-based project requirements of our clients.
With a notable amount of experience under our belt, we deliver a wide range of services to the clients coming from different industries. Apart from offering Cryptocurrency Exchange application development services, we are experts in building dynamic web applications, SaaS Applications and providing IoT solutions, Digital Marketing Solutions, Web Development Solutions, and more. With our 360 degrees approach and post-launch assistance, we make sure we help in refueling your blockchain-based projects effectively.
Discover our related services
Services and solutions that work best with Blockchain Development Services.
AR/VR/MR Application Development
SaaS Application Development
Wearables Application Development
Strengthen your business capabilities with Oodles services