Blockchain development services are becoming essential for business. Are you thinking of ways to integrate blockchain technology into your business operations? Or want to create a standalone blockchain based decentralized app from scratch? Get in touch with Blockchain Developers at Oodles Technologies as we offer best project assistance based on the project requirements you have.
For assistance on Blockchain technology get in touch with our experts. Ask for a free demo today!
Business Benefits of Blockchain
Blockchain is a transformative technology which has disrupted the global technological landscape through its groundbreaking aspects. The distributed ledger technology has made its influence felt across all major industries including finance, retail, marketing, healthcare, insurance, and real-estate. There are a number of reasons why this innovative technology is being rapidly adopted by businesses and industries alike. Given below are the key benefits of Blockchain.
Greater transparency
Enhanced security
Immutability
Peer-to-Peer
Better traceability
Reduced costs
Increased speed and efficiency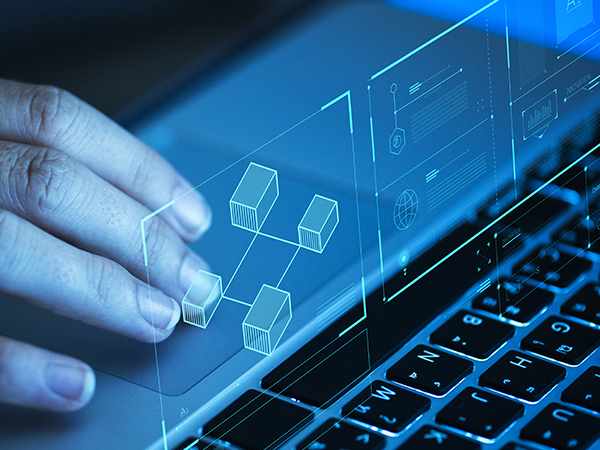 Why Choose Oodles for your Blockchain Project?
Oodles Technologies is one of the leading providers of Blockchain development services in India. We strive to offer the best experiences to our customers and add value to the projects we undertake. We have successfully completed a number of blockchain projects and always look forward to taking new challenging projects. Our specialties include:
Wise Utilization of Resources
Performance
Security
Compliance
Scalability
Flawless Coding
The blockchain developers working with us are highly skilled in programming languages like JavaScript and MEAN Stack development tools. With our world-class Blockchain App Development Services, we strive to deliver best-in-class development experiences to our clients at cost-effective rates.
Discover our related services
Services and solutions that work best with Blockchain Development Services.
AR/VR/MR Application Development
SaaS Application Development
Wearables Application Development
Strengthen your business capabilities with Oodles services