Blockchain Application Development Company
The advent of Blockchain technology has changed the way businesses were getting their applications developed. For top-notch, feature loaded blockchain applications development services, get in touch with Oodles Technologies. We deliver avant-garde and customized Blockchain Development applications to meet the security requirements of your business.
What is Blockchain?
Blockchain is an open-source, distributed public ledger of every possible cryptocurrency transactions. It is the structure of data that portrays a record of the transaction or a financial ledger entry. To ensure its authenticity and immutability, each transaction is digitally signed so that the ledger itself and all the possible transactions within it can be of high integrity.
In simple words, the blockchain technology has inbuilt robustness and has the potential to offer infinite security. It is not controlled by any single entity and therefore, has no single point of failure. This is mainly a reason why many industries now are exploring endless possibilities in this sector.
Blockchain Development Solutions we Offer
Private Blockchain Development
Smart Contract Development
Distributed E-Commerce Solution
Blockchain IoT App Development
Wallet Development Solutions
Decentralized Application Development (dApps)
Initial Coin Offering (ICO)
Blockchain Technology Consulting
Cryptocurrency Exchange Development
Blockchain Software Development
Blockchain Banking Solutions
Blockchain Mining Software
Top Industries Utilizing Blockchain Technology
Social Networking Sites
IoT
Ride Sharing Service Providers
Energy Trading
Data Management
Healthcare
Real Estate
Digital Identity
Asset Management
Copyright and Royalty
Benefits of Incorporating Blockchain Technology
Shared, Distributed Framework
Decentralized System
Increased Efficiency and Speed
Advanced Security
Transparency
Traceability
Auditability
Reduced Cost
Immutable Ledgers
Peer-to-Peer (P2P) Network
Trust Services Layer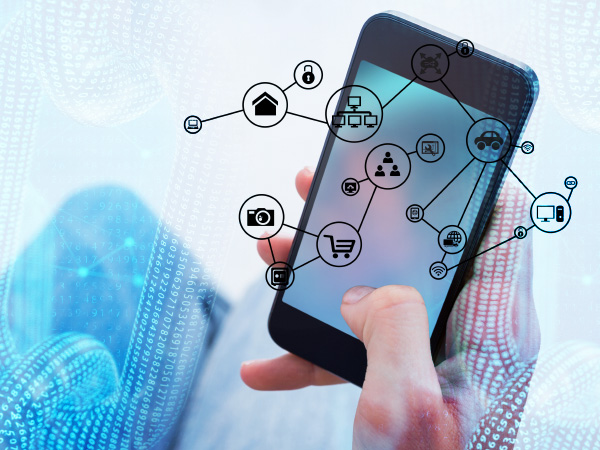 Why Choose Us As Your Blockchain App Development Company?
Oodles Technologies is one of the most trustworthy Blockchain Application Development Company in India. We offer avant-garde Blockchain technology Solutions to companies across the globe. Our unmatched proficiency and expertise in Decentralized Applications and Blockchain technology enable Software developers to offer momentous services at competitive prices. Our elite blockchain experts have skills in developing progressive Blockchain applications to meet the diversified crypto-based project requirements of industries from different verticals.
With the notable amount of experience under our belt, we have religiously delivered a bucketload of projects to the clients of different industries. Apart from Blockchain Development services we also deliver robust and scalable mobile and web applications at the best market rates.
Discover our related services
Services and solutions that work best with Blockchain Development Services.
AR/VR/MR Application Development
SaaS Application Development
Wearables Application Development
Strengthen your business capabilities with Oodles services