Data Generation techniques are raising at a rapid speed. We at Oodles Technologies, managing the Big Data with our best in class resources of Big Data Services which include execution, consultation, and support. Big Data is using almost everywhere in the form of pictures, texts, videos, emails etc are there from quite a long period of time. So, empower your business with our fully regulated and highly scalable Big Data NoSQL Services. Oodles Technologies is the most sought-after Big Data and Hadoop Service Providers and offers easy integration solutions for large scale operational and analytical payloads.
Wish to know how our Big Data Implementation solutions can streamline your business? Let's get in touch.
Why Big Data NoSQL Services?
Today, every industry generates a large amount of data on daily basis and are dealing with large volumes of unstructured data.
Big Data is not about how much data you have. Instead, it's about how you handle it. Simply put, it is an evolving term that defines a large amount of data.
Big data is a collection of both structured, unstructured and semi-structured datasets that are so large and complex that they cannot be analyzed by any normal data processing methods.
NoSQL database provides access and storage to the non-relational database.
What Are The Benefits of Big Data NoSQL?
Faster Data Process
Massive Scalability
Easy to collect data in higher volumes
Very efficient
Flexible
Cost-effective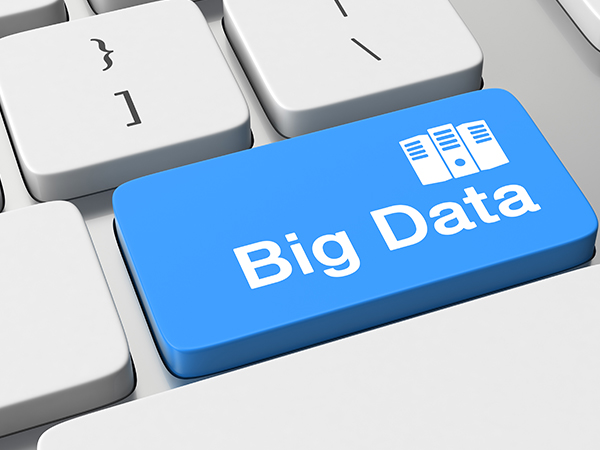 What are The Big Data NoSQL Services That We Offer?
Database Migration to NoSQL
Open-source big data tools for easy integration
MongoDB Solutions
Real-time analytics
Hadoop Support Services
Benchmarking and Feasibility Research
Architecture Designs
Implementation
Operations
Database Cost Reduction With NoSQL
Why Choose Us For Big Data NoSQL Services?
At Oodles Technologies, we have an extensive Big Data NoSQL experience and offer top-tier Big Data Services in India and across the globe. We have an experienced team of seasoned experts having immense knowledge in the field of Big Data and Analytics. The developers take extreme care for threats at all stages of the project. We strive to deliver the best services and have clients from all over the globe. We use the latest technologies to give the results which have always made our customers happy. Other than that, we also have deft expertise in Big Data NoSQL Services and much more.
Oodles Technologies is one of the leading Big Data Software Development Companies in India and offers cost-effective, cutting-edge, and futuristic software services that allow enterprises to serve their customer base and achieve business objectives. We are the pioneers in Big Data and predictive analytics software solutions and follow proven-methodologies in our services to attain maximum success.
Reach us for all the big data-related services and get 360-degree support. We have clients from all around the globe and we are happy to serve them!
Discover our related services
Services and solutions that work best with Big Data Intelligence Services.
AR/VR/MR Application Development
SaaS Application Development
Wearables Application Development
Strengthen your business capabilities with Oodles services