Big data and Hadoop Service Providers
Looking for avant-garde and superlative big data implementation services? We are one of the leading Big data and Hadoop Service Providers in India and actively help our clients to plan their big data strategy in the best way possible.
Big data can do wonders for a company when analyzed properly. It is capable of providing useful information that can help companies in new product development and optimized offerings. Big data analytics techniques can extract meaningful patterns from a massive amount of data so that the businesses can understand their customers better and create more effective marketing strategies. Also, it helps in increasing sales and decreasing costs.
Hadoop is an open source, Java-based programming framework and is very helpful when dealing with enormous data. It is considered as one of the most flexible systems and many a time, it is even contemplated as the backbone of the Big Data operations. Hadoop is capable of handling and processing any size of data of any kind.
Wish to know how big data and Hadoop service providers can help you?
Let's connect.
What Are The Big Data Services That We Offer?
Big Data Analytics and Insights Services
Big Data Infrastructure Set-Up & Support
Big Data Strategy Consulting
Installation and Integration of Hadoop Clusters
Configuration and monitoring of Hadoop clusters
Capacity planning solutions
Custom Application Development
Big Data Application Integration Services
Big Data Migration Services
Machine Learning/ Data Mining
Prescriptive and Predictive Analytics
Big Data Development Maintenance & Support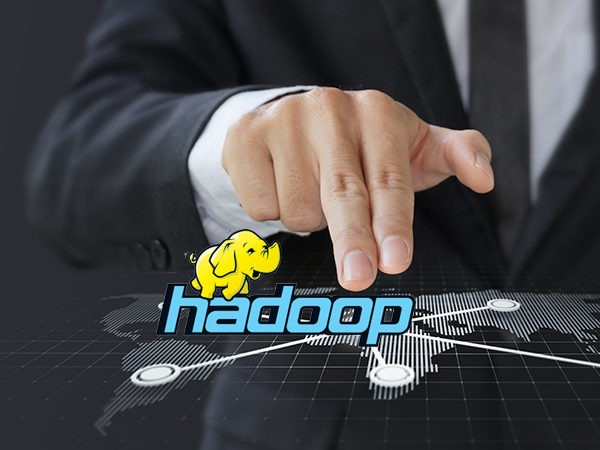 Why Choose Us As Your Big Data And Hadoop Service Providers?
Oodles Technologies is one of the leading Big data and Hadoop Service Providers in India. Apart from offering high-end data processing powers & solutions to the clients across the globe, we also have an excellence in web and app software development.
Nevertheless, we all together have several years of successful experience in the said domain and our team of professionals has delivered projects with 100% uptime and customer satisfaction in almost every business vertical. Besides, we also have a deft expertise in Predictive Analytics Software Solutions facilitate never-ending support and assistance to the businesses and enterprises.
Discover our related services
Services and solutions that work best with Big Data Intelligence Services.
AR/VR/MR Application Development
SaaS Application Development
Wearables Application Development
Strengthen your business capabilities with Oodles services