Android App Development Company India
Want to grow your business operations by building a mobile application? Looking for an Android App Development Company? Don't go anywhere, your search ends here at Oodles Technologies. Oodles Technologies is the right fit for your business. We are a company prominent in delivering high-end android app development services.
Let's Get Started with Android App Development for Your Business Growth.
Why Android?
Android is the world's most widely used Linux-based mobile operating system developed and maintained by Google.
Android has a gigantic user base and a plethora of supported devices. In contrast to its iOS counterparts.
Android is a much simpler platform for the smartphone users.
It imposes minimal platform restrictions upon the users which makes it the favorite choice amongst the smartphone users.
Java, Android Studio, and Eclipse
Working knowledge of JSON/REST APIs
Android SDK, Git Skills
Back-end technologies like Rails,Nodejs, .NET, and, etc.
Published apps on the Google Play store
Oodles Android App Development Services Include
Native Android App Development
Hybrid Android App Development
Android Widget Development
Android App UI/UX Design
Android App Integration
Android App Support & Maintenance
Features and Benefits of Android App Development
Android powers a myriad of devices including Smartphones, Smart TVs and Smart Watches.
Android offers much more flexibility in terms of customization of your phone.
Easy access to a large number of games and apps most of which are free in google play store.
As Android is an open source software, the code is available free for use and modification.
Android supports the hardware platform that is used in the ARM (ARMv7 and ARMv8-A architectures), with x86, MIPS and MIPS64, and x86-64 architectures also officially supported in later versions of Android.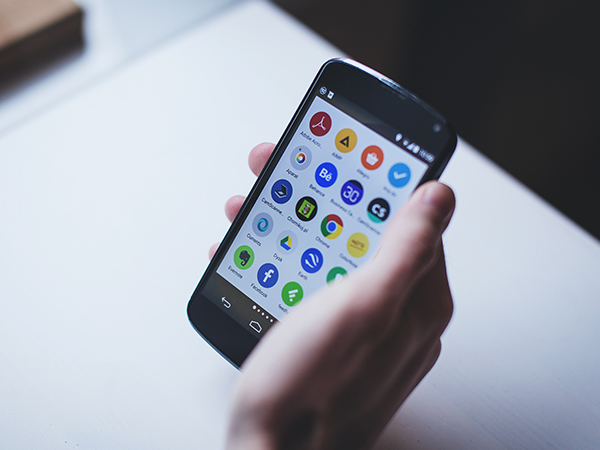 Why Choose Oodles Technologies As Your Android Application Development Partner?
At Oodles Technologies, a prominent Android Application Development Company, India, we have a team of professional Android Developers with hands-on experience in building top-notch mobile apps. We also have our proven expertise in iOS App Development and we strive to deliver best-in-class development solutions at competitive prices. We also have a seasoned team of UI designers and UI developers for offering an impeccable user experience.
Our Android app developers have experience in developing apps for varied business segments like retail, finance, entertainment, business, healthcare, wearables, and, so forth.
Follow client-centric and user-centric approach
Possess hundreds of regional & global clients
Provide an immersive experience for the users
Relevant market research for App ideation
Expert and seasoned Android App developers
Meet the industry standards and regulations
Discover our related services
Services and solutions that work best with Mobile Application Development Services.
AR/VR/MR Application Development
SaaS Application Development
Wearables Application Development
Strengthen your business capabilities with Oodles services