Looking to create top-notch and high-level Altcoins at cost-effective rates? Try world-class OTT development solutions from Oodles Technologies. We help you in creating and launching Altcoin for your business. With our proven methodologies and competency, we continuously strive to offer high-octane custom blockchain solutions for amplified results. Our utmost aim is to meet the unique requirements of your organization and deliver the product within the deadline, and helping you go ahead in the technological wave.
Leverage seamless benefits of the tamper-proof network. Let's join hands together.
What Are Altcoins?
Altcoin is basically an acronym for Bitcoin Alternative and refers to the digital cryptocurrencies that have been derived from the Bitcoin.
There are countless Altcoins all over the world and the new ones keep coming every now and then.
Most of them are the hard fork version of Bitcoin with little modifications and offer certain enhancements and features on top of it. Litecoin, Ripple, Dash, and Monero are some popular Altcoins that are being used all over the world for digital payments online. Like Bitcoin, all these cryptocurrencies are decentralized entities that make use of a state-of-the-art technology based on Blockchain.
How Can Our Altcoin Development Service Help You?
ICO business module set-up
Mobile/ Web Wallet for coin storage
Blockchain Explorer for the custom Altcoins
Infinite Guide & Assistance
Create your own customized Altcoin similar to Bitcoin
Unparalleled Blockchain Development Services and consulting
Centralized/ Decentralized Exchange Software
Crypto mining assistance for new cryptocurrencies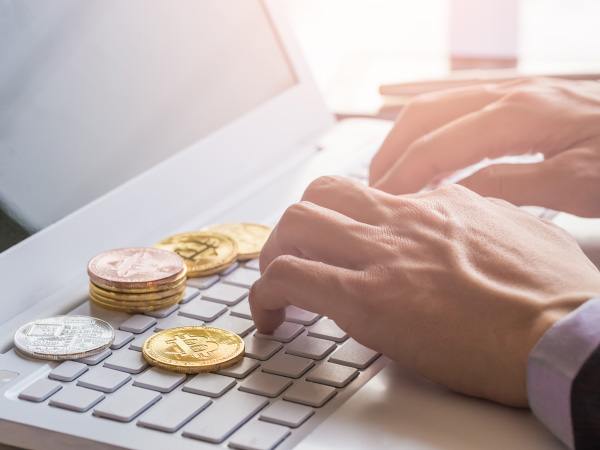 What Are The Related Blockchain Services Offered By Us?
Cryptocurrency Development Services
Ethereum Application Development
Initial Coin Offerings (ICOs)
Custom Altcoins Development
Blockchain Technology Services
Cryptocurrency Exchange Platform
Bitcoin Application Development Services
Decentralized Application Development Services
Wallet Creation Services
Blockchain App Development Services
Why Choose Us For Altcoin Creation Service?
Oodles Technologies is the foremost Blockchain Application Development company in India that provides top-tier Altcoin Creation Solutions at affordable and competitive market rates. With years of experience in creating new Altcoins using the Bitcoin code base, we have developed unparalleled expertise in developing cryptocurrencies for diverse industries.
We build decentralized applications that are highly secured and are based on both public and independent blockchain. Nevertheless, our blockchain developers and professionals are fully-dedicated towards furnishing avant-garde cryptocurrency coin development and personalized altcoin creation solutions.
Discover our related services
Services and solutions that work best with SaaS Application Development Services.
AR/VR/MR Application Development
SaaS Application Development
Wearables Application Development
Strengthen your business capabilities with Oodles services